The plan to construct a publicly funded $1.15 billion stadium for the Chargers in downtown San Diego went up in flames on Election Day, as just 43.1 percent of voters signed off on a proposal that needed two-thirds approval to pass. Nevertheless, there's optimism about an eventual deal, writes David Garrick of the San Diego Union-Tribune.
"While there isn't support for this particular measure, the results demonstrate that a large number of San Diegans love the Bolts and want them to stay," said Mayor Kevin Faulconer. "We now have momentum to work together with the Chargers to develop a new solution to keep the team in San Diego."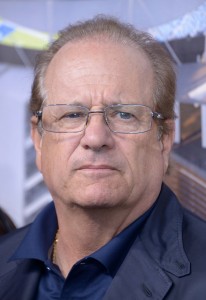 For his part, owner Dean Spanos revealed Wednesday that he plans to put the franchise's future on the backburner until after the season (via Josh Alper of Pro Football Talk).
"Over the coming weeks you may hear news about steps that we must take to preserve all of our options. But please know that I don't intend to make any decisions until after the regular season ends and that, in the meantime, I hope to enjoy with you one great Chargers game after another," stated Spanos.
The Chargers have until Jan. 15 to choose whether to relocate to Los Angeles and eventually share an Inglewood facility with the Rams, but Ian Rapoport of NFL.com reports that they're likely to delay the LA decision until 2018 and put a new San Diego stadium on the ballot again next year. In another scenario, the Chargers and Raiders could agree to avoid LA relocation in 2017 and focus on San Diego and Las Vegas, respectively, as neither wants to share a stadium with the Rams, according to Rapoport (Twitter links).
The Chargers' best hope for a long-term solution in San Diego is for the California Supreme Court to drop the need for two-thirds approval on taxpayer-funded projects to a simple majority, contends Mike Florio of PFT. Even if that happens, the Chargers might not return a stadium proposal to the ballot until 2020, per Florio, which differs from Rapoport's 2017 suggestion. The Bolts' lease in San Diego runs through 2020, so the team could continue playing at Qualcomm Stadium over the next few years and reassesses its options after the next presidential election.
While a move to LA in 2017 is still possible, the Chargers will only have a two-week window to execute it if Spanos actually does table his relocation thoughts until season's end. Further, the leverage in negotiations would belong to Rams owner Stan Kroenke, notes Florio, making an agreement all the more difficult to hammer out. Should they reach a deal, the Chargers would likely head to LA immediately and split the Coliseum with the Rams over the next two years. The clubs would then move into the Inglewood stadium in time for the 2019 campaign.
Photo courtesy of USA Today Sports Images.
Follow @PFRumors