The Chargers' decision to leave their longtime home, San Diego, in favor of Los Angeles has drawn the ire of the NFL's owners, many of whom are reportedly "very upset." Commissioner Roger Goodell isn't thrilled, either, as he told FOX Sports' Colin Cowherd on Thursday that the league is "disappointed" in Chargers owner Dean Spanos' choice to relocate. Goodell added that the league "did some unprecedented things to try to keep the Chargers in San Diego," though he didn't elaborate further (via Mike Florio of Pro Football Talk).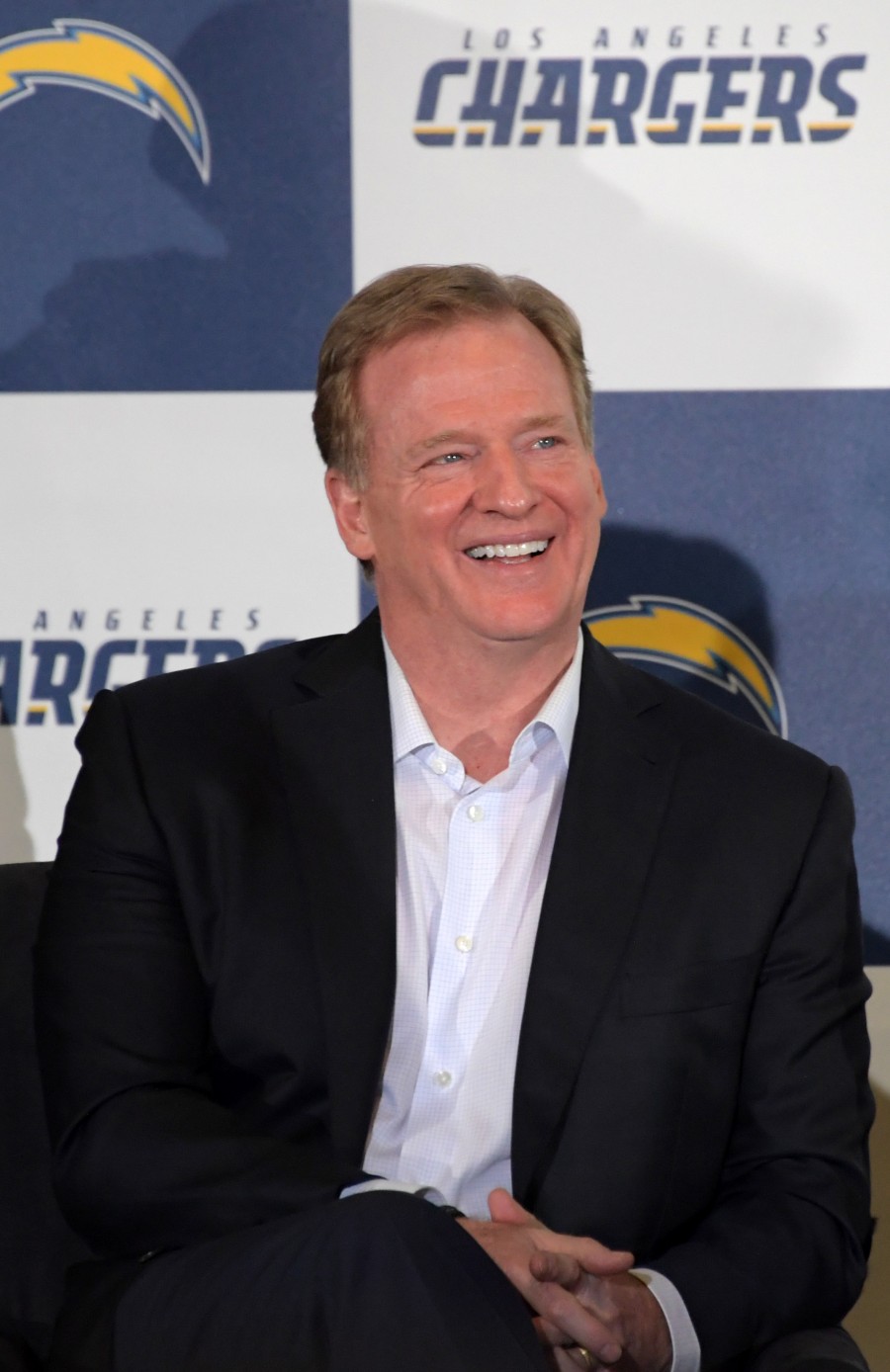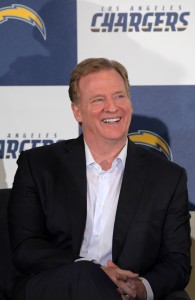 One option would have been for Rams owner Stan Kroenke to help pay for a stadium in San Diego, which would have enabled him to keep the Los Angeles market to himself, a league source told Florio. The Chargers still wouldn't have gotten enough public money for a new facility to come to fruition, however, Florio notes.
On the other hand, Jason Cole of Bleacher Report disputes the idea of Kroenke's involvement, tweeting that he never offered to help the Chargers remain in San Diego. Had he done so, Kroenke would have had to pay more for his Inglewood stadium, and he could have opened up the LA market to the Raiders – something he didn't want to do (Twitter links).
Regardless of what went on behind the scenes, the LA situation is settled. The Raiders' future isn't, though the franchise did file its relocation papers last week to move from Oakland to Las Vegas. The Mark Davis-led organization remains hopeful about casino magnate Sheldon Adelson's involvement in a potential stadium, per Cole, who adds that Adelson believes contributing $650MM toward the planned $1.9 billion facility "would aid his legacy." If Adelson doesn't end up in the mix, Goldman Sachs would likely pick up the slack, according to Cole. However, whether it's Adelson or Goldman Sachs helping him, Davis will need 23 of the league's other 31 owners to sign off on his relocation plan in March. That's "hardly a formality," Cole relays (all Twitter links).
On the possibility of placing a team in America's gambling capital, Goodell told Cowherd (via PFT's Michael David Smith): "We've seen the changes in the culture around the country in gambling. We're obviously very sensitive to that, but we're also going to evaluate the Raiders case on the relocation application in what's in the overall best interests of the league. But one thing we can't ever do is compromise on the game. That's one of the things we'll do is to make sure the policies we've created, if we did in any way approve the Raiders, I don't see us compromising on any of the policies."
Follow @PFRumors