Victor Cruz is starting to generate some interest months after the Giants ended his lengthy New York tenure in February. But the slot receiver is far removed from his best seasons, ones that occurred before multiple leg injuries sidetracked his career.
But there's still a market for the 30-year-old wideout, probably on a short-term arrangement to see what the former Pro Bowler has left. Cruz met with the Panthers before the draft, but they went in another direction. The 2012 Pro Bowler also went on visits to discuss a potential role with the Jaguars and Bears last week, and the Ravens expressed interest as well.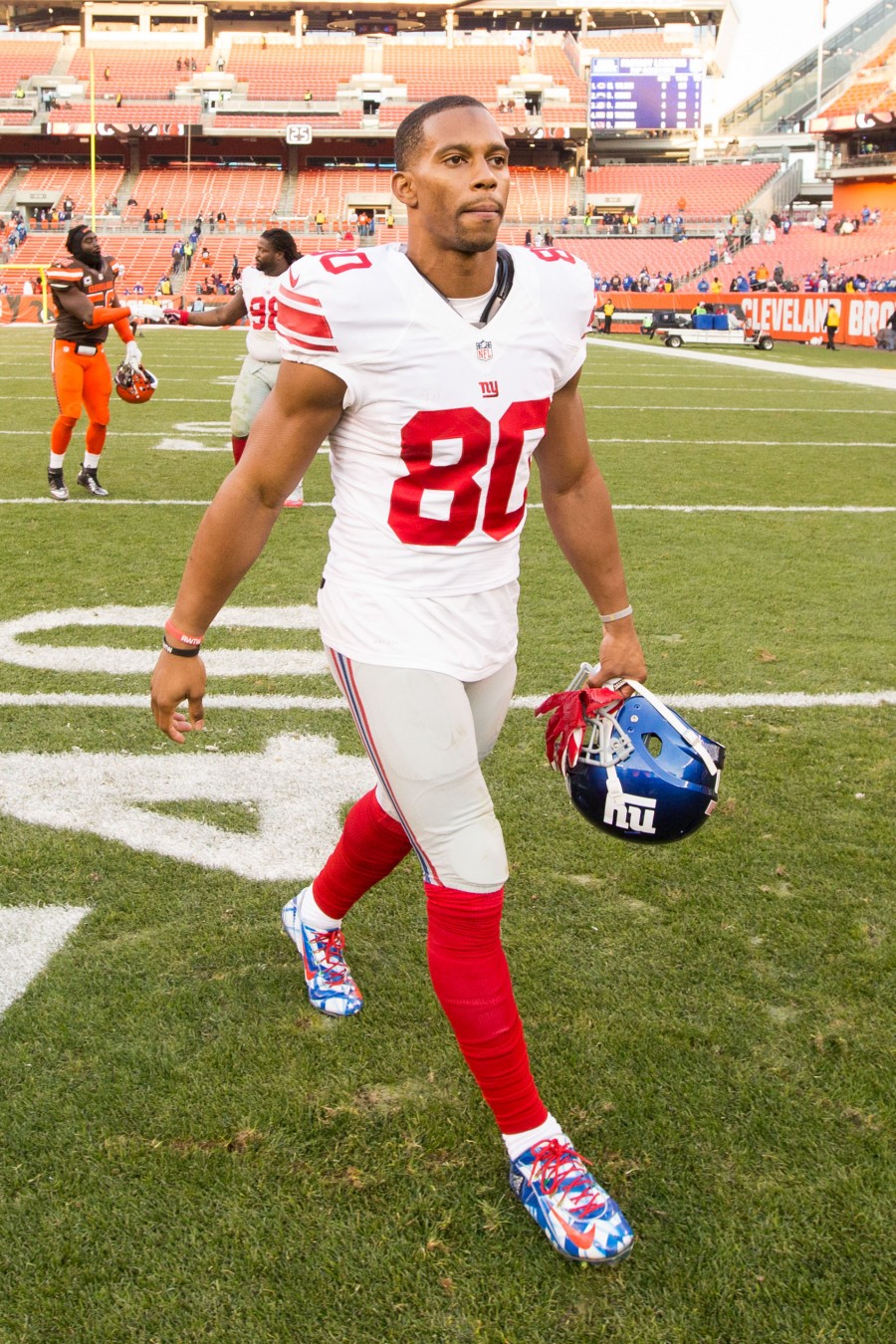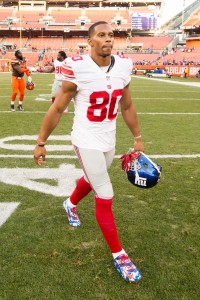 Here are some of the fits for Cruz as he attempts to re-establish himself on another team following the down years that marred the second half of his Giants tenure:
Ravens — Baltimore lost both Steve Smith and Kamar Aiken and has done little to help its receiving corps this offseason. The Ravens did not draft a wideout despite a depth chart that's headlined by 2016 street free agent Mike Wallace and injury risk Breshad Perriman. Cruz would stand to be a far more proven inside complement for this team compared to what is currently on the roster. A rumored Cruz/Ravens summit hasn't occurred yet, but the Ravens are believed to be targeting veteran UFAs that would likely serve niche roles this season.
Raiders — Oakland made some flashy additions to an offense that was already among the league's best. Marshawn Lynch, Jared Cook and Cordarrelle Patterson will see plenty of time for the rejuvenated team, but the Raiders still don't have a surefire No. 3 wide receiver. Former UDFA Seth Roberts did not build on his promising spurts in 2015, and Patterson has made his name as a kick returner. The former first-round pick hasn't been a consistent receiving threat. The Raiders are targeting extensions for Derek Carr, Gabe Jackson and Khalil Mack, but a low-end Cruz pact — likely for one year — wouldn't stand to impede those pursuits much.
Browns — If Cruz visited the Bears, he's not dead set on playing for a team in position to contend now. The Browns look to have made a mistake by cutting Taylor Gabriel last summer, and they don't have much beyond Kenny Britt and Corey Coleman despite a sizable wideout corps acquired in last year's draft. Cruz doesn't fit a rebuilding team, but Cleveland has young quarterbacks Cody Kessler and DeShone Kizer. A better target to help over the middle would stand to aid in these passers' development. Cruz did haul in 39 passes for 586 yards last season; that's over 300 more than any current Browns WR3 candidate did.
Jaguars — The obvious connection to Tom Coughlin makes this avenue somewhat viable, and the parties getting together for a meeting makes Jacksonville a candidate. It's just more difficult to see where Cruz would play than some of these other teams. The Jags already have starters Allen Robinson and Allen Hurns, and Marqise Lee put together his best season in 2016. While Robinson and Lee are UFAs after the season, Cruz as of now does not profile as a player that would command a multiyear deal and factor into longer-term planning.
Lions — Detroit has two locked-in starters in Marvin Jones and Golden Tate, and the franchise selected 6-foot-4 wideout Kenny Golladay in Round 3. The Lions, though, could still use another veteran here, especially if Ameer Abdullah's injury history continues to force passing-down specialist Theo Riddick — himself a season-ending injury casualty last season — into the backfield. That said, the Lions are a candidate to re-sign Anquan Boldin, which would negate this path.
Bears — Also an interesting match despite the visit, Chicago has lost some marquee receiving weapons in recent years. Brandon Marshall made another franchise regret a trade in 2015, and Alshon Jeffery's defection to the Eagles leaves the Bears in transition mode here. Kevin White's rampant injury struggles don't make the former top-10 pick a safe bet either, leaving Cameron Meredith as their de facto WR1. But the Bears signed both Kendall Wright and Markus Wheaton. While neither can match Cruz at his best, and both did not thrive in their contract years, but Chicago adding both may make the ex-Giant superfluous and create some interesting debates on which wideouts to shuttle to special teams.
Which of these teams do you think would be the best fit for the would-be eighth-year veteran? Who did we leave off that you think would make for a logical destination? Weigh in with your thoughts in the comments section.
Photo courtesy of USA Today Sports Images.
Follow @PFRumors