As Rich Cimini of ESPN.com reported several days ago, Jets quarterback Christian Hackenberg exceeded expectations in minicamp and has narrowed the gap between himself and presumptive starter Josh McCown. Gang Green, of course, is in full tank mode, and the team wants to give Hackenberg a chance to show what he can do in 2017, even if McCown ultimately opens the season as the starting signal-caller.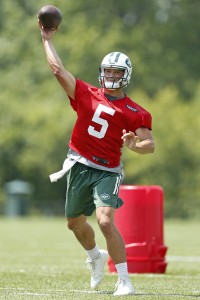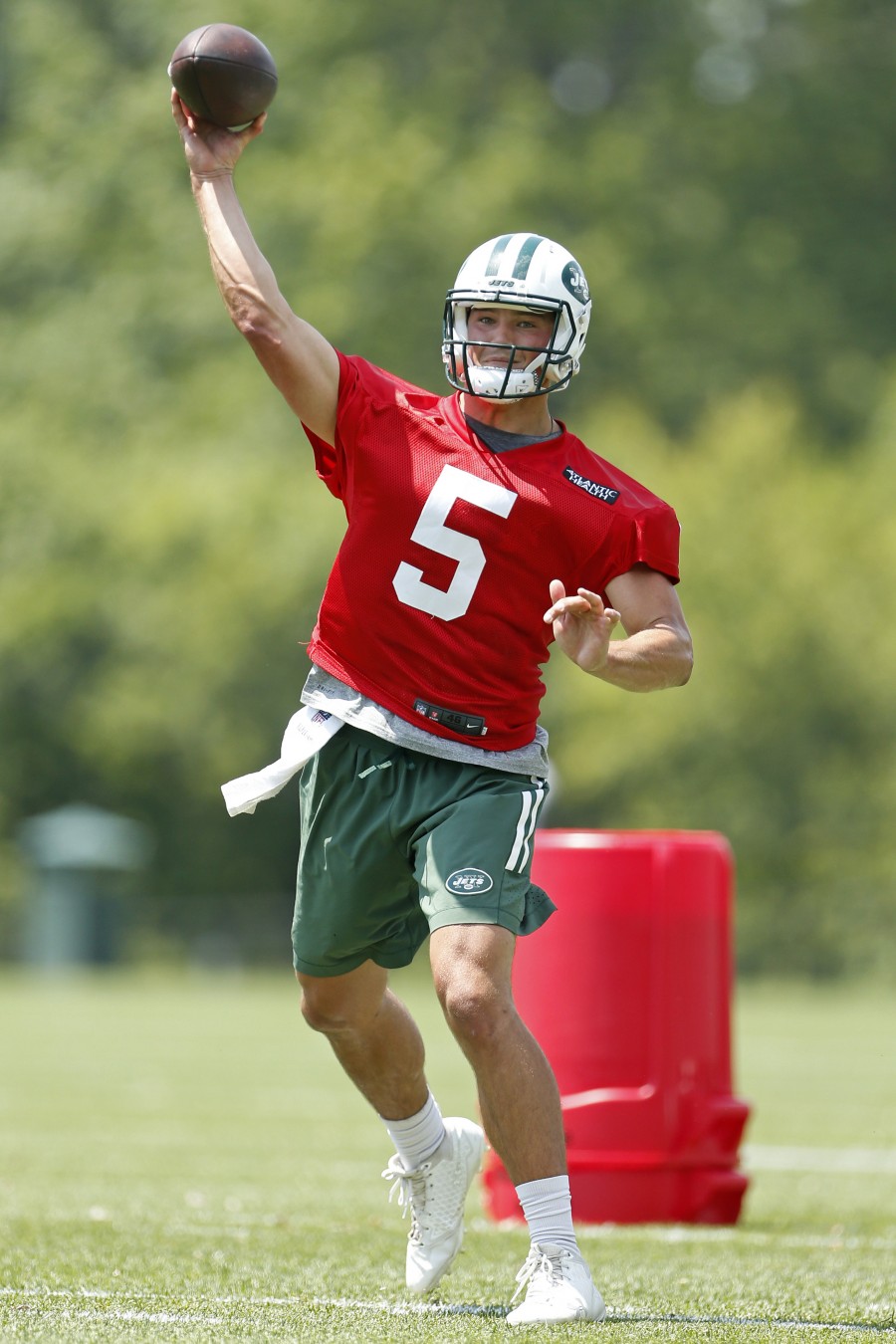 That does not mean, however, that the Jets are married to their Hack for the long haul. As Cimini wrote this morning, New York's rebuilding plan is centered around its selecting a quarterback from the allegedly QB-rich 2018 draft. Players like USC's Sam Darnold, UCLA's Josh Rosen, and Wyoming's Josh Allen are generating the most buzz at the moment, though all are underclassmen and may choose to stay in college in 2018. Nonetheless, assuming (as most do) that the Jets will be bad enough in 2017 to have an early pick in next year's draft, they could have their choice of elite quarterback prospects.
From a prospect standpoint, Hackenberg does not have the same upside as the above-mentioned collegiate passers, so there is plenty of doubt as to whether he can be a legitimate long-term starter in the league. Further complicating matters, as Brian Costello of the New York Post opines, is that it will be difficult to truly evaluate Hackenberg this year because of the fact that he really has no proven pass catcher to throw the ball to now that the team has cut ties with Brandon Marshall and Eric Decker. Costello, like Cimini, believes Hackenberg showed significant improvement this spring, but if he struggles in 2017, it will be hard to argue that he was given a fair shake.
But now we want you to weigh in on this matter. How do you see the Jets' long-term quarterback situation shaping up? Do you think Hackenberg will seize control of the job, thereby allowing the team to pursue other options in the 2018 draft (which was mentioned as a distinct possibility several weeks ago)? Or do you think Hackenberg will struggle to produce or just not play well enough to convince the Jets that he is the answer under center?
Or maybe you see an entirely different scenario unfolding. Maybe you see the world through green-and-white glasses and think McCown will keep the team in contention this year, which would be a pleasant surprise for Jets fans but which would not help them in their search for a long-term solution at quarterback. Or do you think Bryce Petty will emerge from the shadows and throw his hat in the ring? Let us know your thoughts in the comment section below.
Photo courtesy of USA Today Sports Images.
Follow @PFRumors