An offseason that saw the Patriots trade several draft picks for immediate help leaves the defending Super Bowl champions as the favorite to at least defend their AFC title. Las Vegas is inclined to agree, with top sites showing a sizable odds gap between the Patriots and the AFC's other contenders.
But if there's a line of demarcation between the Pats and their competition, there doesn't appear to be much of one separating the challenger tier. Several teams can make cases they are in the best position to push the Pats.
This conference hasn't featured much parity this century, with only the 2012 Ravens infiltrating the Tom Brady/Peyton Manning/Ben Roethlisberger rotation on the Lamar Hunt Trophy since the 2002 season. The Steelers are certainly in this conversation, but what about a team not steeped in modern excellence?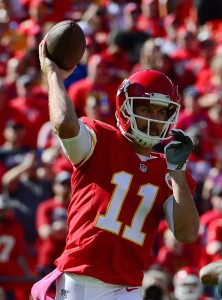 Certainly, you'd first look to the AFC West as the division housing the most viable threats. The Chiefs, Raiders and Broncos reside among Vegas' top challenging prospects, but none is without issue going into training camp.
The defending division champions just cut the player most figured would be their No. 1 wide receiver and fired their GM three weeks later. While the departures of Jeremy Maclin and John Dorsey aren't necessarily deal-breakers for the Chiefs' effort, they also did not do much to help their cause in free agency and used their top draft choices on players who might not see the field much in 2017. While Kansas City went 6-0 against its divisional brethren in 2016 en route to its first playoff bye since 2003, the Chiefs have not reached an AFC championship game in more than 20 years and have lost narrow divisional-round contests to more proven playoff franchises in the past two.
The Raiders are receiving more preseason hype and used June to lock in pieces of their core long-term in extending Derek Carr and Gabe Jackson. The team now has a mixture of hired guns and homegrown cogs to make a legitimate push after a long time away from the spotlight. Already possessing an ascending franchise quarterback and a top-flight offensive line, Oakland bolstered its offense with additions of Jared Cook, Cordarrelle Patterson and Marshawn Lynch. The Silver and Black, though, have not established much defensive success — Khalil Mack's dominance notwithstanding — and still have uncertainty on that unit.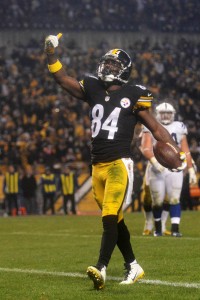 Denver's enjoyed the most success in stopping New England runs in recent years, but the Broncos' run of playoff berths stalled at five last season. The defensive nucleus that spearheaded the Super Bowl 50 title remains, but the Broncos now have a new coach and new coordinators. They also have yet to establish a quarterback plan, and their offensive line has notable questions after a rough year. They did spend quite a bit to upgrade up front, however, and showed two years ago they don't need a great offense to win a title.
While the Steelers have proven they can win in January, they didn't fare well in Foxboro. Although they weren't exactly a healthy operation by the AFC title game, the Steelers did not account themselves well that night. They might be the No. 1 AFC contender based on Roethlisberger and host of skill-position threats, but while the Patriots added several new pieces this offseason, the Steelers continued their cautious strategy when it comes to outside talent procurement. But the defending AFC North champions do return a strong outfit capable of making an AFC charge.
The AFC South houses the team that ranked No. 1 defensively last season, doing so without J.J. Watt for the most part, but the Texans also are without an immediate quarterback answer. Deshaun Watson could prove to be that in due time, but for the purposes of 2017, this query will follow Houston despite its defense's potential. The Titans made a big jump last season and added some weaponry in 2017. They figure to make matters tougher on another Texans division crown. The Dolphins also ended their playoff drought and have an intriguing skill-position corps. Ryan Tannehill remains a question mark, though, as far as January viability goes, and Miami's defense struggled in 2016.
So, who will be the top threat to stop the Patriots from repeating in the AFC? Who did we leave off that has a legitimate opportunity this season? Take PFR's latest poll and drop your sleeper picks in the comments section.
Photo courtesy of USA Today Sports Images.
Follow @PFRumors