Broncos WR Cody Latimer was already in danger of losing his roster spot, and this probably won't help. Per TMZ.com, Latimer was attempting to enter the Diamonds Cabaret strip club near Dayton, Ohio, earlier this year when he and the club's bouncer had a "disagreement" about the club's dress code. Latimer was accompanied by his uncle and a friend, and after the disagreement, Latimer and his group asked to speak to the club's manager and then stepped outside.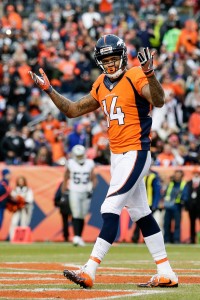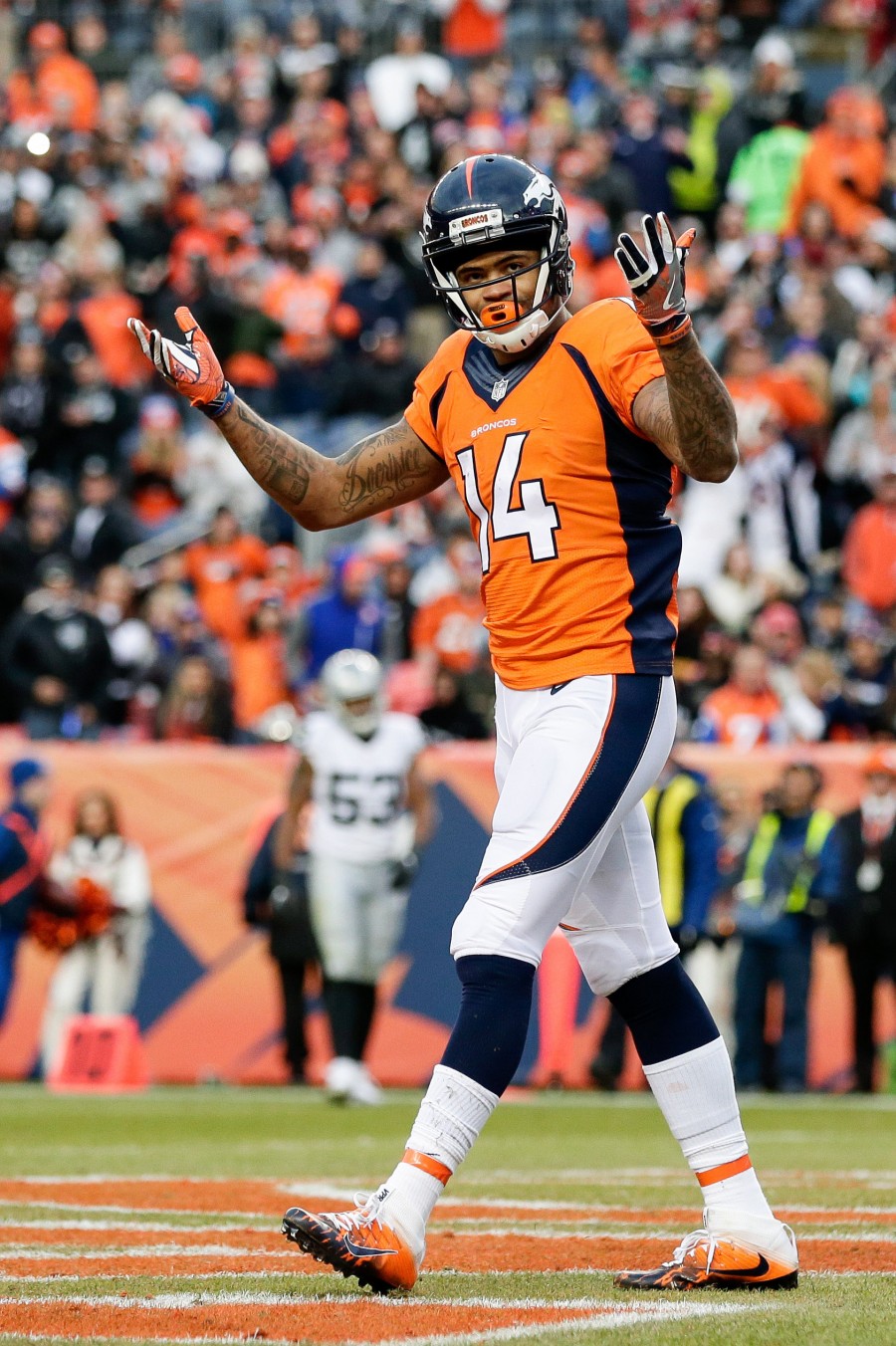 There is footage of what transpired after the group went outside. It initially appears as if Latimer is attempting to keep the peace between the other members of his party and the bouncer, but then Latimer slaps the bouncer, who retaliates by pepper spraying Latimer. That compelled Latimer's uncle to lunge in the bouncer's direction, and the bouncer promptly struck the uncle and knocked him to the ground.
Latimer and his group then left the scene, and the police were never contacted about the incident. Latimer concedes that he was involved, but he said he was simply trying to deescalate the situation. The 24-year-old receiver said that he has moved on and is preparing for training camp.
"It was initially a disagreement (between my uncle and the bouncer) and I was trying to break it up,'' Latimer said, via Mike Klis of 9News on Sunday. "It happened six months ago. It was February 20. It had nothing to do with a dress code. There's not much to say about it. There weren't any cops called. I didn't want trouble so we got out. That's it. It happened six months ago."
Latimer also took to Twitter to discuss the situation, one he said is a bigger story than it should have been. As Nicki Jhabvala of the Denver Post tweets, the Broncos were already aware of the altercation and have discussed it with Latimer. Per Jhabvala (via Twitter), the league declined to comment on the situation.
As indicated above, the contract-year wideout is going to need to have a strong training camp to crack the Broncos' roster. Denver is nine deep at the wide receiver position, which means that Latimer, who has totaled just 16 receptions for 158 yards and one score since Denver chose him in the second round of the 2014 draft, could be on the way out. He has become a solid special-teamer for the Broncos, but given his draft status and upside, the club certainly expected him to have accomplished more at this point in his career.
Latimer was arrested last year for failing to pay a year-old traffic ticket.
Photo courtesy of USA Today Sports Images.
Follow @PFRumors