NFLPA executive director DeMaurice Smith received a unanimous vote of confidence in being extended earlier this week. Smith's term will run through at least 2021 and possibly longer. That year looms as a critical year for the NFLPA since the current CBA expires after the 2020 season.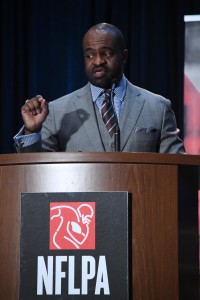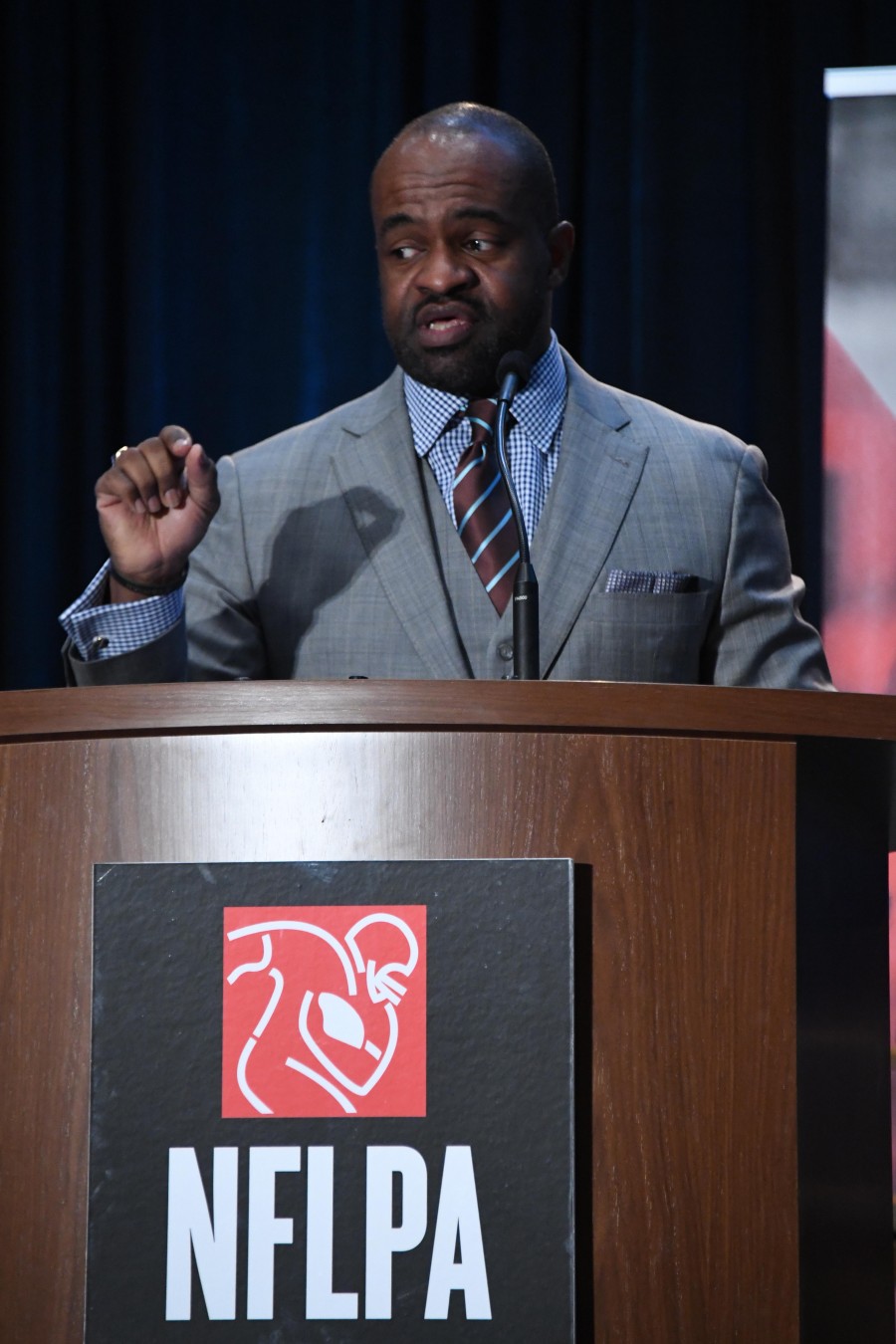 NFLPA president Eric Winston discussed the decision to keep Smith in his current post, rather than open that position up to an outside challenger in March.
"Is that the way Apple does it?" the recently released tackle said of the prospect of a full-scale election process (via Mike Florio of Pro Football Talk). "Does Apple open up for their CEO spot? Does Tim Cook have to run against someone every three years? Does the Commissioner run against someone? Is that how the NFL does business? I think that's silly.
"I think there's a time and a place for elections, but again, this isn't a public office. And that's sort of what we had three years ago, and guys overwhelmingly rejected that thought. … So I kind of reject the notion that there needs to be a street fight every three years or every four or five years to decide if we have the right guy. I don't think that necessarily healthy for the union and I don't think frankly that's how good companies are run."
Smith has served in this post since March 2009 and led the way toward hammering out the current CBA on which the league's operating. He will now have a chance to negotiate the next one and has already proclaimed the ensuing agreement won't be completed without a "significant" work stoppage.
Cyrus Mehri emerged as a top potential challenger to Smith, but the 14 members of the selection committee did not end up allowing him to make a legitimate push.
"You'd have to ask them," Winston said of the committee's decision. "I mean obviously I know he ran as if this was a public campaign and frankly maybe he thought it was for whatever reason, but he didn't do the homework and understand what the process was and how the process has changed. But obviously he didn't move the needle with guys and frankly a lot of the things he said we're going forward with already, so there wasn't a lot of new criticism and what he said was a lot of what people said three years ago and that was kind of similarly rejected as well three years ago."
As for if Smith had any role in manipulating the process to make sure it was harder to replace him? Winston shot that down quickly.
"I think it's a slap in the face when you start talking about that because … I can tell you De Smith has nothing to do with the resolution process," Winston said. "He's in the back, he offers his opinion when he's asked and that's it. The board, the executive committee, and the guys run the resolution process.
"This was run through resolution so we had a committee, again we studied it all year and then guys decided what process was best for them. We ended up talking about this for an hour during meetings. Going back and forth, 'OK, should it be unanimous? Should it not be unanimous? Should it be a two-thirds vote here?'"
Photo courtesy of USA Today Sports Images.
Follow @PFRumors