The league is expecting potentially double-digit head coaching jobs to open up this offseason. With so many openings that might become available, you can expect to see a number of offensive-minded head coaches get interviews with the way the current NFL is going. With that being said, current offensive coordinators Pat Shurmur, Josh McDaniels and Frank Reich expect to "draw the most interest" of the league's highly regarded offensive minds, according to Chris Tomasson of the Pioneer Press (Twitter link). Tomasson also mentions former Super Bowl winning coach and longtime ESPN analyst Jon Gruden as part of that group as well.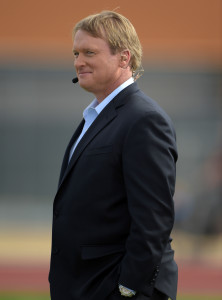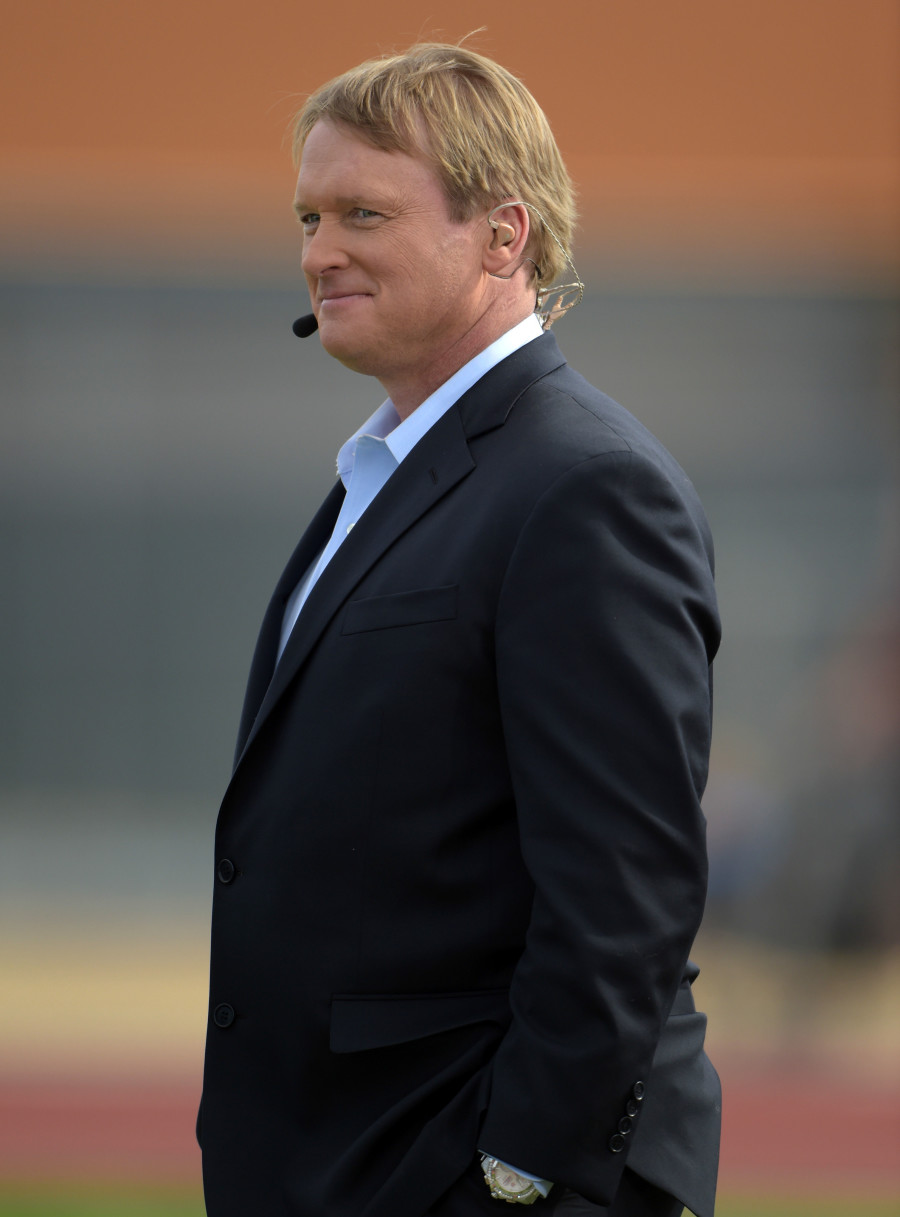 Gruden, 54, is clearly the biggest name on this list because of his media personality and previous success in the league. The former head coach won both in Oakland and Tampa Bay, posting six seasons of above .500 football during his 11 year tenure from 1998-2008. Teams have tried a number of times to snag him from the broadcaster's booth over the years, but with no success. However, Gruden appears more intent to return to coaching this offseason and seemingly could be had if the right opportunity presented itself.
Shurmer, 52, was a head coach once before, guiding the Browns to a 9-23 record in two seasons in Cleveland. However, he's had a ton of success with the Vikings since he became their offensive coordinator in 2016. Specifically this season, he's helped Case Keenum come from relative obscurity to leading one of the best team's in football.
McDaniels, 41, was also a head coach for two seasons, leading the Broncos to a .500 record in 2009, before being fired midseason the next year after going 3-9 in his first 12 games. Since latching on with the friendly confines of New England once again, McDaniels is hoping that his second foray as a head coach will go better than his first. The current Patriots offensive coordinator is clearly a smart offensive mind that should be sought after by any organization looking to develop a young quarterback this offseason.
Reich, 56, is the only member of this group who has no previous head coaching experience. However, his two-year tenure with Eagles QB Carson Wentz has demonstrated the former quarterback's ability to lead an offense. In his second year at the offensive controls in Philadelphia, the team has seen better improvements in every area of the game, with him showing a clear aptitude to use a variety of different players effectively throughout a game.
Photo courtesy of USA Today Sports Images.
Follow @PFRumors