The top two Browns decision-makers have endorsed Hue Jackson, despite the coach's historically futile start in Cleveland. Jimmy Haslam did prior to John Dorsey's official hiring, and the new Browns GM followed suit hours later.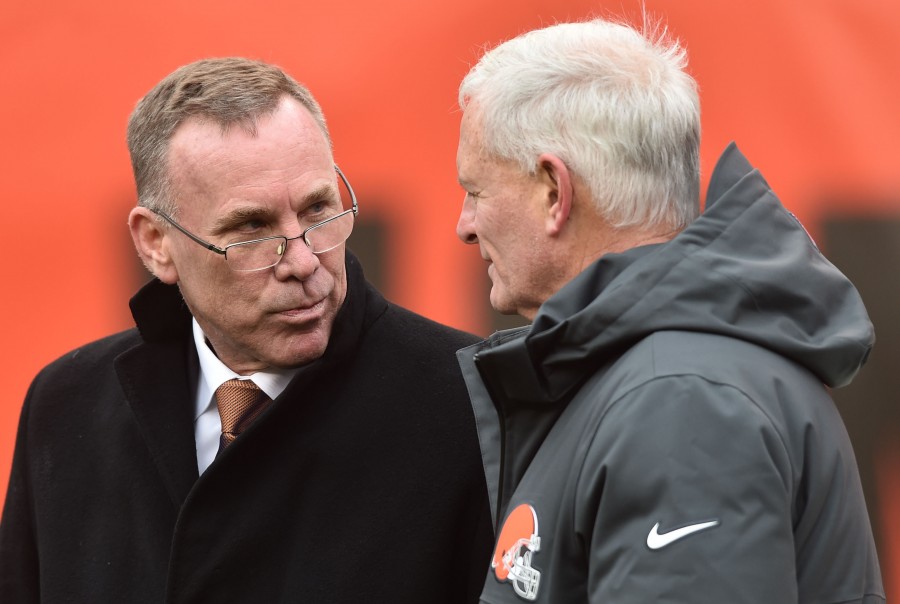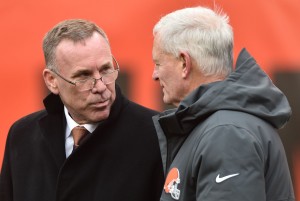 But Mike Florio of Pro Football Talk reports the "persistent sense" around the league is Dorsey will attempt to make the case to the owner to make his own HC hire. If Dorsey is allowed to select his own coach from the start, Florio hears the first-weekend GM knows who he would hire.
This would be a remarkable reversal, but it's not like the Browns can be counted on for much reliability given what's transpired in Cleveland over the past two years. Jackson's team blew a 21-7 lead Sunday to drop to 0-13, and Florio notes an 0-16 season would make a potential Dorsey case against retaining Jackson stronger.
However, Haslam said Friday he wanted Jackson to be his coach for "a long, long time." Dorsey said in a statement he looked forward to working with Jackson, who has now dropped to 1-28 as the Browns' head coach.
But Jackson would obviously be on a scorching seat next season if he were given a third year. Jackson did not see eye to eye with Sashi Brown's approach, leading to numerous disagreements, and was kept in the loop as the team searched for a new football-based exec.
So, it would be interesting if the Browns bail on both Brown and Jackson after this unique rebuild attempt, while giving Dorsey prime resources (five first- or second-round draft picks in 2018 and more than $100MM in cap space). Regardless of how long-term a plan is, a team clearing the 1976-77 Buccaneers' futility bar wouldn't stand to make anyone involved completely assured of a job.
Follow @PFRumors