January 6th, 2018 at 9:38pm CST
by Zachary Links
It's officially official. The Raiders have announced that Jon Gruden is their new head coach. They'll (re) introduce Gruden to Oakland media in a Tuesday press conference.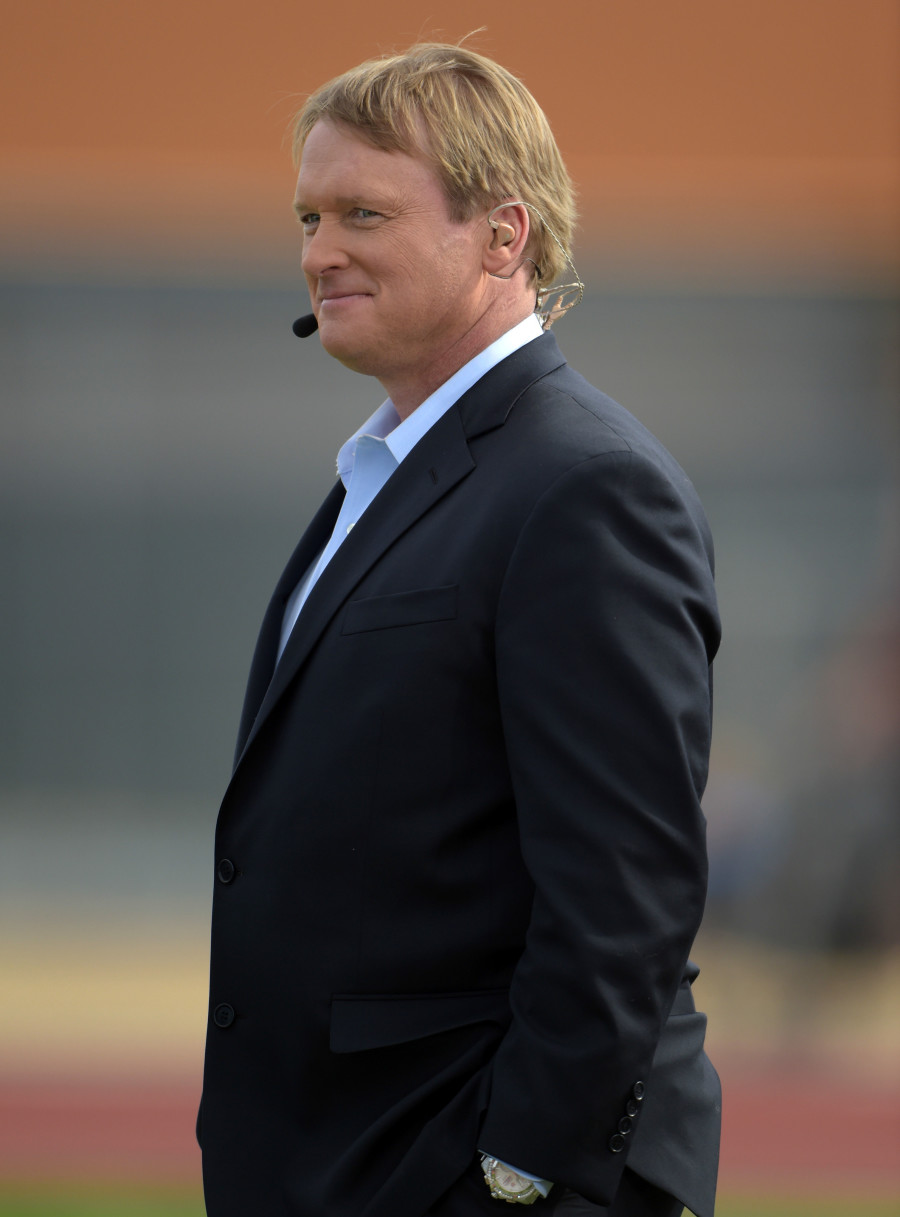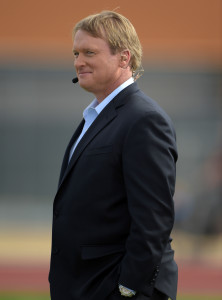 Recently, Gruden admitted there is a "good chance" that he'll become the next coach of the Raiders. However, he denied reports indicating that he will wind up with a piece of team ownership as part of the deal. Even without minority ownership, this is a colossal deal for Gruden. It's a ten-year contract likely to be worth about $100MM, according to Adam Schefter of ESPN.com (on Twitter).
The sum of Gruden's contract is jaw-dropping, but he provides a great deal of value to the Raiders outside of football. His presence will keep the fanbase in Oakland engaged for the next two years before the move to Las Vegas. Once they arrive in Nevada, Gruden's popularity could boost ticket sales and the value of local media rights packages.
From a football perspective, Gruden offers familiarity with team ownership and a winning pedigree. It's also an opportunity for the Raiders to rewrite history. Under Gruden, the Raiders reached the playoffs twice, ascending to the AFC Championship game in the 2000 season before their heartbreaking loss to the Patriots in the following year. In 2002, the Raiders traded Gruden to the Buccaneers for a whopping package that included two first-round picks, two second-round picks, and $8MM in cash. That season, of course, gave us the Gruden Bowl. Gruden's Bucs blew the doors off of the Raiders and won by a score of 48-21.
One can't help but wonder how the late Al Davis would feel about all of this. The Raiders owner always had a pension for defying popular thought, but his reluctance to dole out exorbitant salaries to coaches is what led to Gruden's departure in the first place. Fifteen years later, Gruden is back in Oakland with a record-breaking contract.
Unlike the Cardinals, Bears, Lions, Colts, and Giants, the Raiders did not cast a wide net in their coaching search. This week, the team interviewed incumbent tight ends coach Bobby Johnson and met with one other unknown candidate to fulfill the Rooney Rule. With that obligation out of the way, the Raiders are set to announce the signing of the only coach they were ever interested in hiring.
Already, Gruden's staff is taking shape. The Raiders will hire Rams quarterbacks coach Greg Olson as their offensive coordinator and former Bengals defensive coordinator Paul Guenther as their new DC, according to Jason La Canfora of CBSSports.com (Twitter link). And, as previously reported, special teams coordinator Rich Bisaccia will be moving from Dallas to Oakland.
The deals for each coordinator will be four years in length, giving them two years in Oakland and two years in Las Vegas, Ian Rapoport of NFL.com tweets. The deals will also be backloaded in order to capitalize on the absence of state income taxes in Nevada, Michael Gehlken of the Journal-Review tweets.
Photo courtesy of USA Today Sports Images.
Photo courtesy of USA Today Sports Images.
Follow @PFRumors