This is as close as we've gotten to a confirmation. On Wednesday, Jon Gruden told Mike Golic and Trey Wingo of ESPN (video link) that "there's a good chance" he'll accept the Raiders head coaching job, if it is offered to him.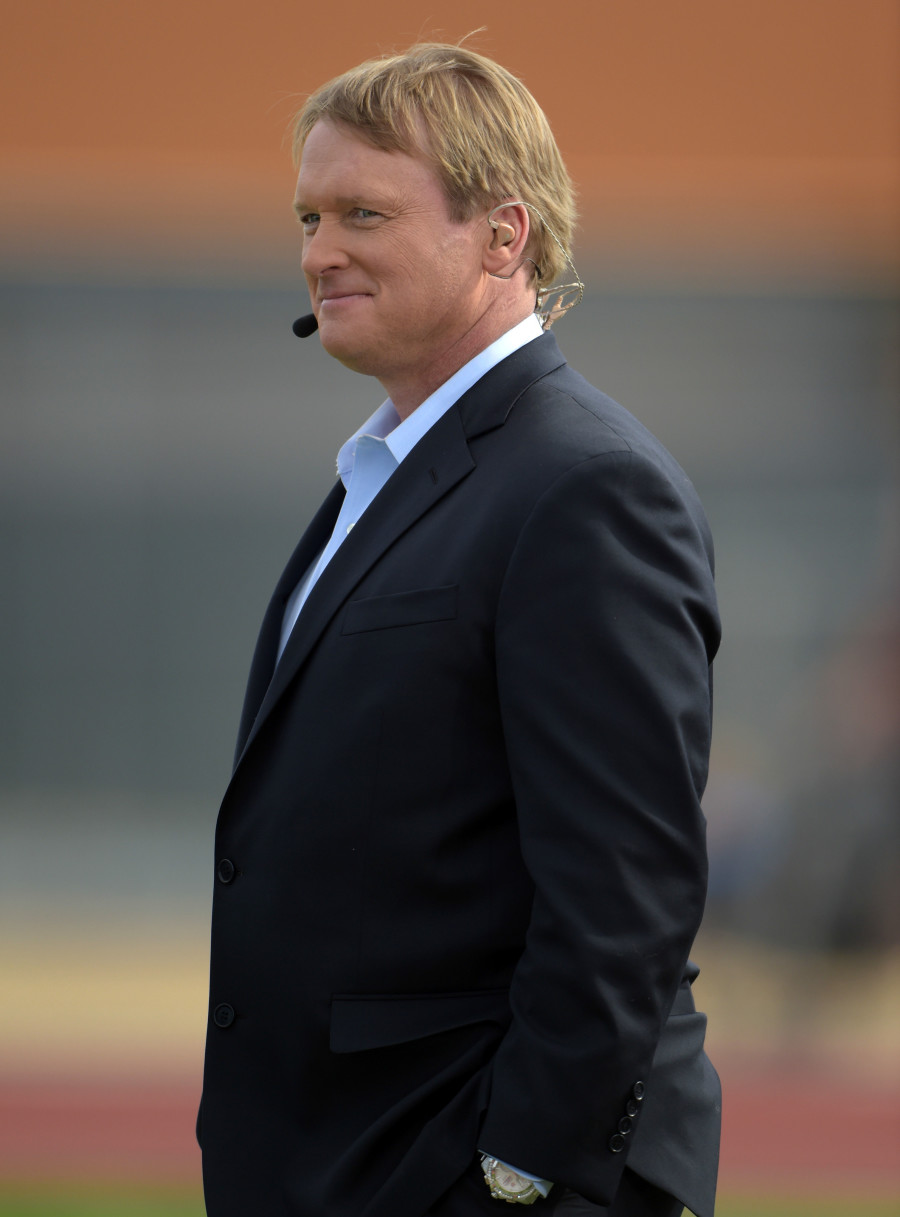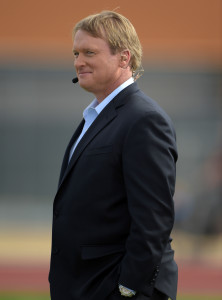 [RELATED: 2018 NFL Head Coaching Search Tracker]
The Raiders are one of six teams in the NFL in search of a new head coach, but unlike the Cardinals, Bears, Lions, Colts, and Giants, the Raiders have not reached out to multiple candidates. As far as we know, Gruden is the only candidate on their radar. It's quite possible that the the two sides have a handshake deal and the only thing standing in the way of a signed contract could be the Rooney Rule. If the Raiders interview a minority candidate today or tomorrow, they could finalize Gruden's return to Oakland.
it was previously reported that Gruden would be receiving a piece of team ownership in the deal, but Gruden adamantly denies that being the case.
"[There's] no ownership; that's for sure," Gruden said.
If there is no ownership stake included in the deal, then it is safe to assume that Gruden will be among the league's highest paid coaches when he puts pen to paper.
Photo courtesy of USA Today Sports Images.
Follow @PFRumors