The Jaguars have locked up executive vice president Tom Coughlin, GM Dave Caldwell, coach Doug Marrone with new two-year extensions, according to a team announcements. The fresh deals will keep all three men in place through the 2021 season.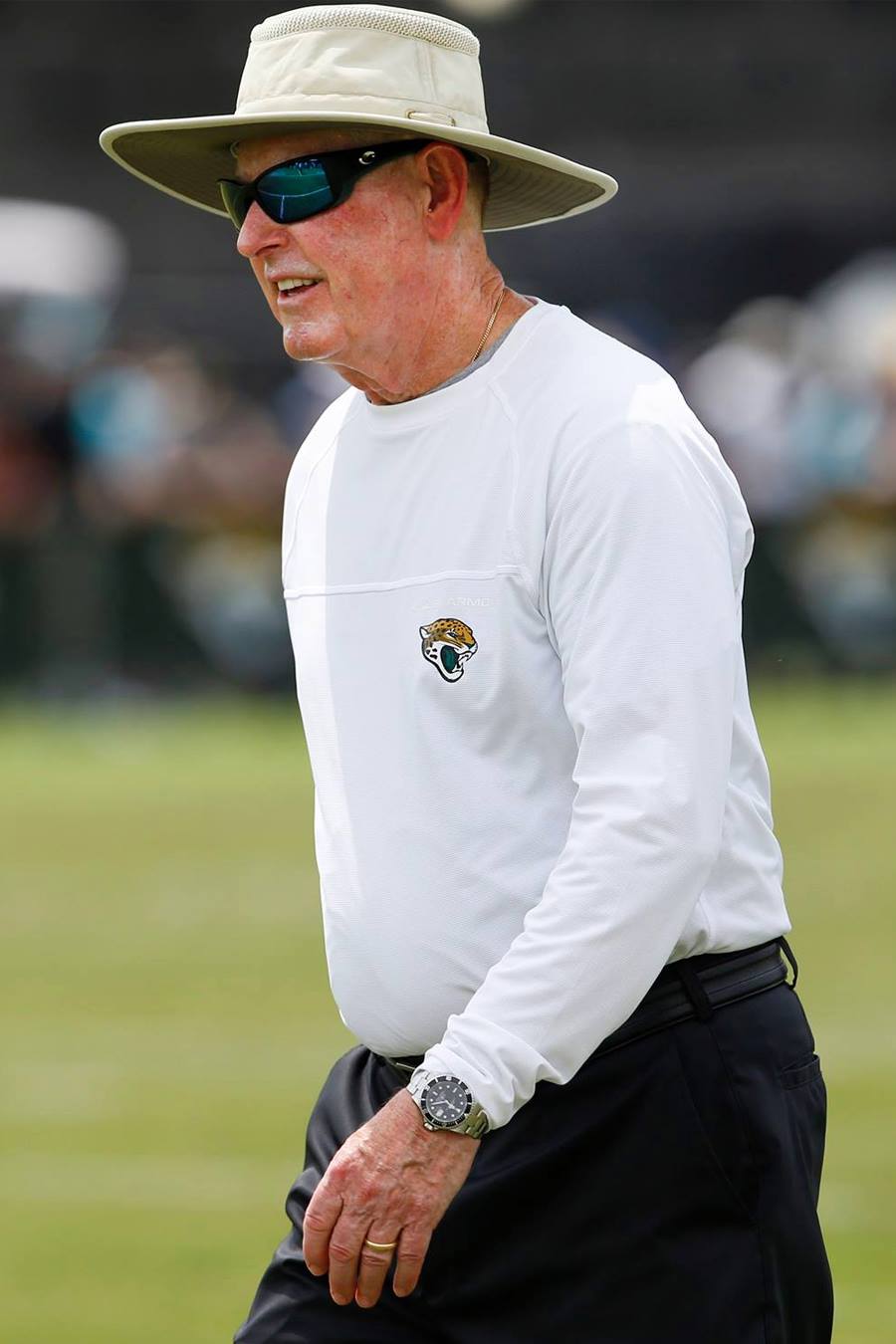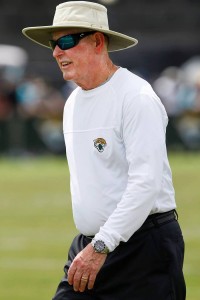 Coughlin, pictured here in his best gardening gear, joined Jacksonville last January. The Jags proceeded to shock the world by going from a 3-13 record in 2016 to 10-6 in 2017 and nearly defeating the Patriots in the AFC Championship game. This year, the Jaguars will look improve on their success and reach their first ever Super Bowl.
"The decision to extend the contracts of Tom, Dave, and Doug isn't so much a reward for last season, which no doubt was impressive, as it is to recognize their important to our football team this coming season and for years to follow," owner Shad Khan said in a statement. "We're past celebrating the accomplishments of our division title and playoff run, and now it's time to take the next step. We need the right leadership firmly in place to make that happen, and it's good to know that we'll have that with Tom, Dave, and Doug secure in their roles with the Jacksonville Jaguars."
Marrone initially joined the Jaguars as their assistant head coach/offensive line coach in 2015 on Gus Bradley's staff. Marrone was appointed as the team's interim head coach when Bradley was canned near the end of the season and had his interim tag removed on the same day that Coughlin was hired. Marrone wasn't necessarily the sexiest choice after his awkward exit from Buffalo a few years back, but he was clearly the right pick.
Caldwell remains the team's GM, but Coughlin has final say over the team's 53-man roster. Coughlin reportedly did not ask for total roster control when he signed on last year, but Khan strongly felt that it was the right move. For his part, Caldwell has been a good sport about the structural change.
"I think Dave's done a great job on talent, but he's a young guy. I think he can learn lot from Tom. There might be a natural human emotion [from Caldwell] of, 'Gee …' but I think if you look at what's best for the Jaguars, I think this is the structure," Khan said last winter. "Dave gets to do the talent, and I think he's worked hard. It's, 'How do we get more wins?'"
Photo courtesy of USA Today Sports Images.
Follow @PFRumors