While it's not quite blowing up like the Laremy Tunsil bong incident two years ago, the draft status of Josh Allen has become a key storyline in light of the unearthing of controversial tweets from the quarterback's high school days.
Some league insiders believe this discovery will be a factor regarding Allen's introduction to NFL life, Mike Florio of Pro Football Talk notes. As for where the Wyoming-honed passer lands, a source informed Florio that if Allen tumbles past the Nos. 5-6 territory, then the passer and CAA (his representation) should start getting nervous.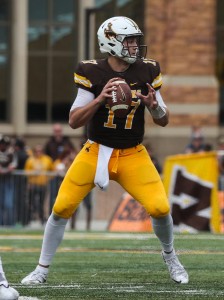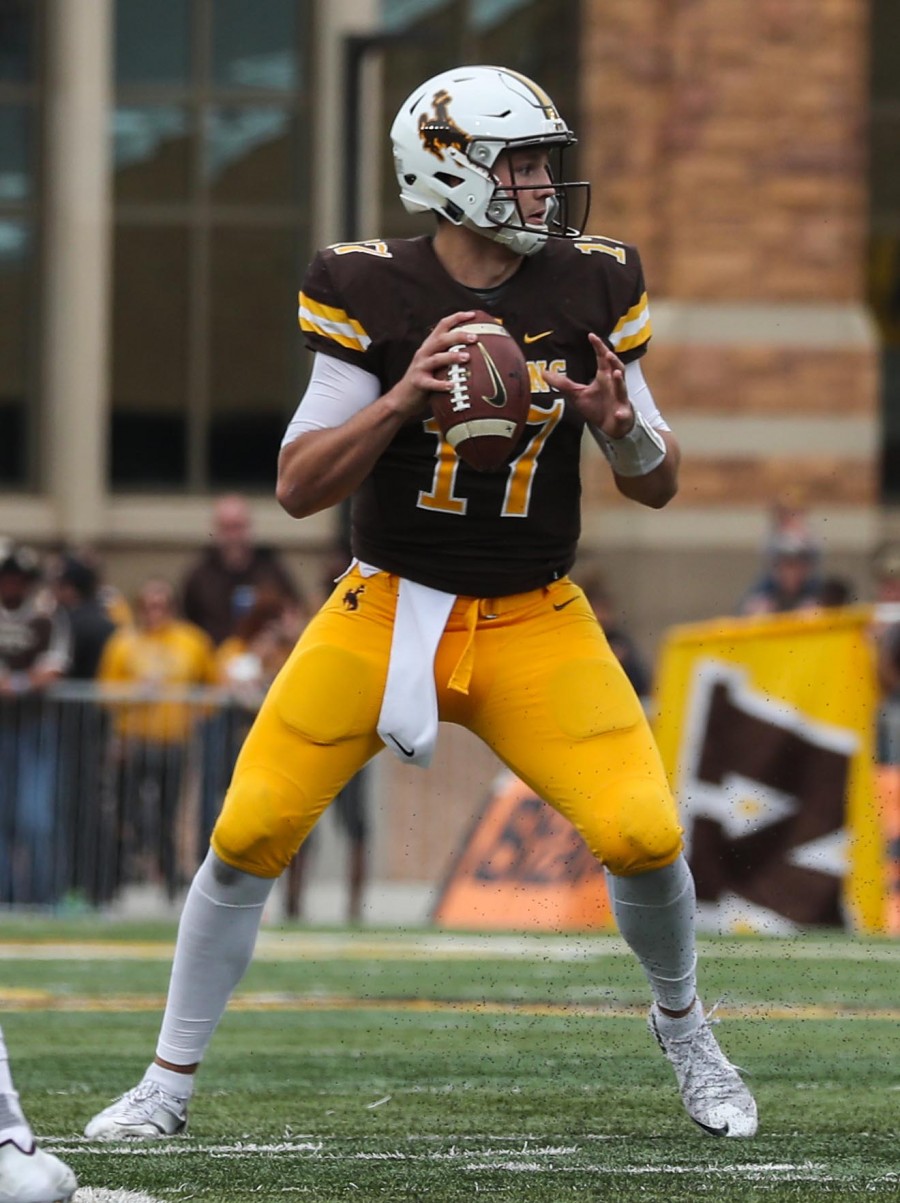 Allen's attempted to get in front of this story Thursday, indicating he thought he'd gone through his Twitter account last year. Adam Schefter of ESPN.com reported this account was vetted in January.
"I had even typed in keywords to see if anything I had tweeted popped up that I needed to clean up, but nothing like these came up or I just missed them," Allen said, via Chris Mortensen of ESPN.com. "My agency went over any past social media, and these didn't come up after I did the search."
While this is not exactly the same situation that Riley Cooper found himself in years ago, with Allen being in high school when these tweets containing racially insensitive language were sent, it's become a key component on a big day in the 6-foot-5 quarterback's life.
"If I could go back in time, I would never have done this in a heartbeat," Allen said. "At the time, I obviously didn't know how harmful it was and now has become. I hope you know and others know I'm not the type of person I was at 14 and 15 that I tweeted so recklessly. … I don't want that to be the impression of who I am because that is not me. I apologize for what I did."
Allen said some of these tweets could have been sent by friends, with the Firebaugh, Calif., native telling Mortensen he and his friends occasionally took each other's phones and sent tweets. One NFL team said with a top-five pick told Schefter its brass didn't know about the tweets and had heard "nothing but positives" on Allen, who said no teams have reached out to him about them. However, a report earlier today indicated Allen and his camp had contacted teams with high draft picks about this controversy.
"That's my plan — to show the type of person I am now," Allen said, via Mortensen. "Whatever team picks me, they are going to get that from me. I will set the record straight for any team, any teammate, the media, and I think once they meet me and they're around me, see how I act and how I think, that it's not going to be a problem at all."
Photo courtesy of USA Today Sports Images.
Follow @PFRumors