Having missed the playoffs the past two seasons largely because of quarterback play, the Broncos face one of the draft's most interesting decisions. Do they attempt to use their rare top-five real estate to invest in the kind of quarterback not usually available to them, or do they try to help Case Keenum this season with a best-player-available choice?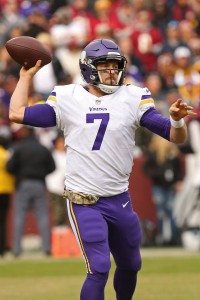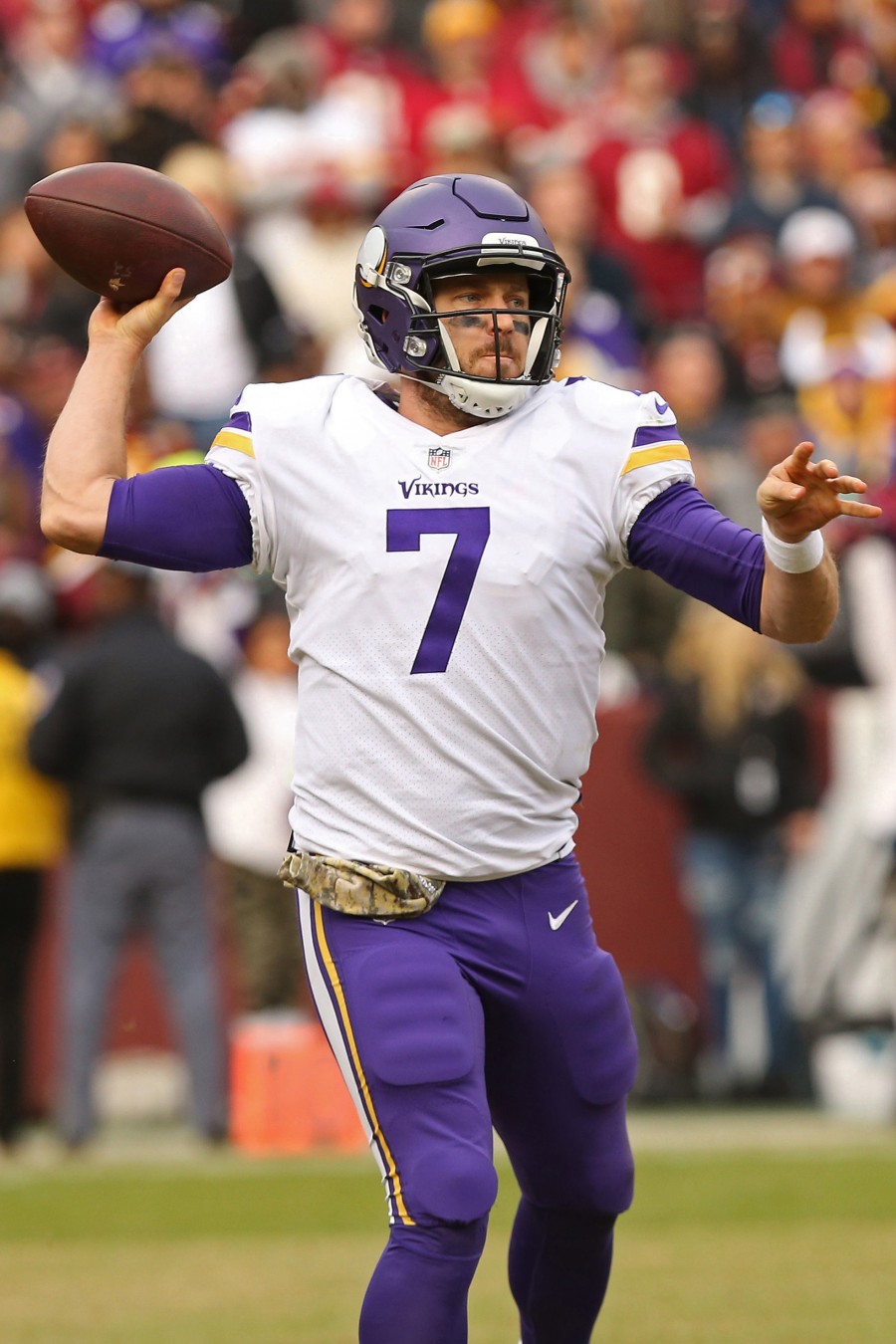 While the 2016 Eagles and 2017 Bears used a top-five pick on a quarterback despite having authorized a starter-level contract earlier in those years, the Broncos are operating on a different timeline since the cornerstone players on their team are the veterans held over from their Super Bowl team three seasons ago.
It would help the Von Miller-, Chris Harris– and Demaryius Thomas-fronted contingent this season if Keenum's breakout 2017 was legitimate and not a product of what he was working with in Minnesota. The Broncos receiving improved quarterback play and selecting an instant starter/early contributor at No. 5 overall would help their veteran group. But Keenum's pre-Minnesota career makes it difficult to judge what the Broncos are getting.
Of the players potentially worthy of this pick, only Quenton Nelson would qualify as filling a dire Denver need, but Bradley Chubb, Saquon Barkley or even Denzel Ward would be an improvement for a team that could use additional talent to help climb back to AFC contention.
However, if Keenum is merely a modest upgrade from Trevor Siemian and Brock Osweiler, thus a placeholder rather than a long-term answer, it may look bad if the Broncos bypassed Josh Rosen or possibly Baker Mayfield because they signed a journeyman quarterback instead. Previously pegged as Rosen fans earlier in this pre-draft process, the Broncos may now have eyes for Mayfield. But so do the Jets, it appears.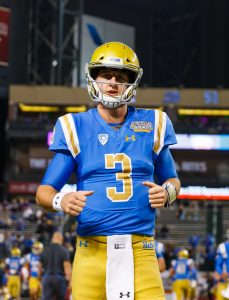 Broncos trade-down noise emerged this week, and that would give the franchise better odds at landing multiple 2018 starters in this draft. Denver's only held a top-five pick twice in the past 35 years (2011 and 1991), and depending on how the Giants proceed at No. 2, the Broncos could have a chance to take the best or second-best non-QB in the draft. That would help a veteran team.
However, being the Bills' or another team's vehicle to trade into the top five could as well. Although, it's possible teams will see the Giants' pick or the Browns' No. 4 spot as better trade-up targets rather than the Broncos' slot. If the pre-draft buzz is an accurate indication, a team considering a trade-up decision may only have Rosen on the board to target by the time the Broncos pick. If just one quarterback is there at 5, Denver's leverage shrinks.
Keenum's contract guarantees him $25MM over the next two years. That's $6MM more than the Bears guaranteed Mike Glennon but $1MM less than the Eagles guaranteed Sam Bradford. That wouldn't necessarily stand to prohibit another quarterback addition, although the Broncos — with Paxton Lynch, who has made just four starts, still on the roster — would join a short list of teams to have selected a first-round passer twice in three years.
But with the Broncos' core on the verge of the "aging" label, and the team coming off a 5-11 season, they need to come out of this draft much better than they entered it in order to maximize the latter portions of their championship nucleus' primes.
So, is the best way to do that to select a quarterback at No. 5? Or is the Broncos' $18MM-AAV investment in Keenum sufficient enough for them to take the best player available? Should John Elway be hoping a team calls with a viable trade offer? Which is the best route for the Broncos? Take PFR's latest poll and weigh in with your thoughts in the comments section!
Photo courtesy of USA Today Sports Images.
Follow @PFRumors