With Kirk Cousins' and Matt Ryan's landmark deals completed, the market is seemingly set up for Aaron Rodgers to reset it. He seems to agree, if an airport encounter with Thomas Dimitroff is any indication.
But now that those dominoes have fallen, and the QB market's per-year ceiling has been raised by $3MM as a result, what will Rodgers' deal look like?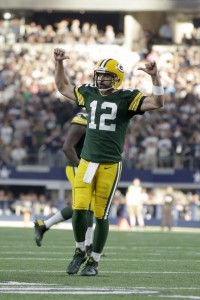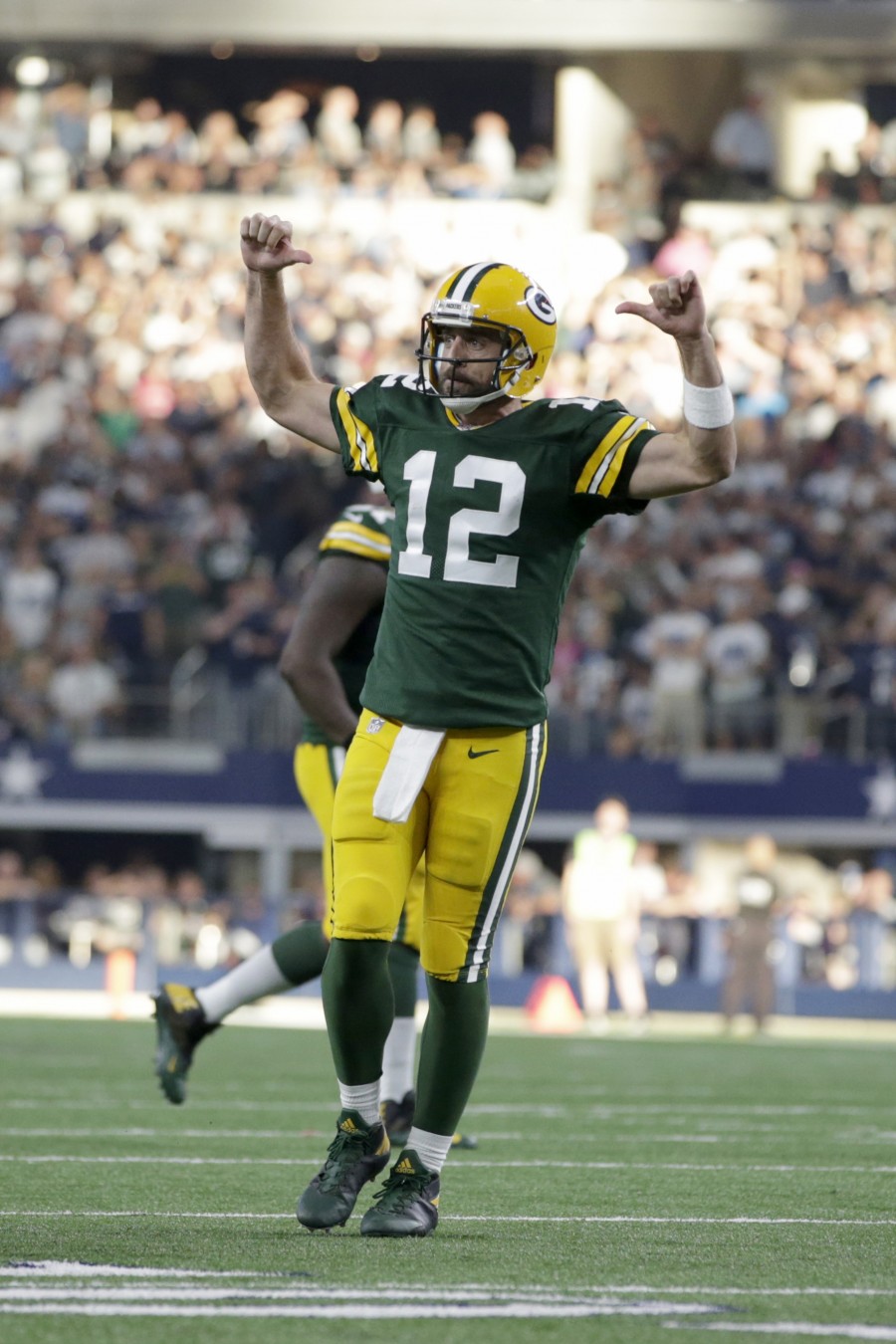 Cousins ushered the NFL into new territory with a fully guaranteed contract. The Packers' starting quarterback's accomplishments dwarfing the Vikings' new one, he will certainly command more money. But the Packers may not be eager to structure Rodgers' deal this way — a three-year, fully guaranteed agreement — since he's under contract through 2019 on his current pact.
Green Bay has Rodgers signed to what became an incredibly team-friendly contract (five years, $110MM), and while it's virtually impossible to imagine Rodgers getting to the 2019 season on his current deal and the leverage that would come with that position, his through-'19 accord wouldn't seem to line up with a Cousins-type deal.
Ryan's contract structure — five years, $150MM — would make more sense for the Packers, and that certainly would be the floor for the two-time MVP that's probably the most valuable commodity in the NFL. Rodgers is only entering his age-34 season and recently said near-future retirement is not in the cards for him.
The 2005 first-round pick had to wait until his fourth season to start, and top-tier QB peers like Tom Brady, Drew Brees and Ben Roethlisberger are much closer to retirement than he is. The Packers' long-term future can still include the two-time MVP, and thus a perpetual Super Bowl window. And with those future Hall of Famers out of the picture at some point, Rodgers could have an even bigger opportunity to burnish his legacy.
Assuming the Packers follow the Falcons' blueprint here, how much can Rodgers justifiably earn? The quarterback market moved rather slowly after Rodgers signed his extension in spring 2013. Entering the summer of 2017, the NFL hadn't yet seen a $25MM-per-year player. But now that the market's rapidly escalated, it sets up well for Rodgers to transport salaries further north.
Ryan's $30MM AAV comprises approximately 17 percent of the league's $177MM salary cap. Rodgers' $22MM-per-year deal actually represented a greater percentage of the $123MM cap (18 percent) in 2013. An 18 percent chunk of the current cap is nearly $32MM, which would be quite reasonable. But with the cap rising, and Rodgers' value being displayed via his absence last season, he could obviously ask for more. Is any kind of Packers-friendly discount, for the purposes of the franchise optimally building around him, in the cards? The cap's steady rise and Rodgers' 2013 contract becoming outdated (currently 10th among QBs) may nix that logic quickly.
Is a contract that is tied to a percentage of the salary cap a viable scenario? If a player was going to pursue that, Cousins may have been the one — a free agent franchise-level passer in his prime. But Rodgers' immense importance to his team may make him a logical candidate for such an attempt. It would prevent his deal from becoming a bargain as the cap climbs toward (and eventually exceeds) $200MM in the next few years, but the Packers would obviously be hesitant about this type of player-friendly structure.
So, what will Rodgers' next contract look like? He seems likely to exceed Ryan's $94.5MM fully guaranteed figure, but by how much? Is he going to push for a $35MM-per-year deal and take the quarterback market to another stratosphere, or is a pact somewhere in between that and Ryan's AAV where this will end up? Weigh in with your thoughts in the comments section!
Photo courtesy of USA Today Sports Images.
Follow @PFRumors