The Patriots and tight end Rob Gronkowski's contract discussions have progressed to the point where it's now "likely" Gronkowski will play the 2018 campaign with a new deal in place, according to Jeff Howe of The Athletic (subscription required).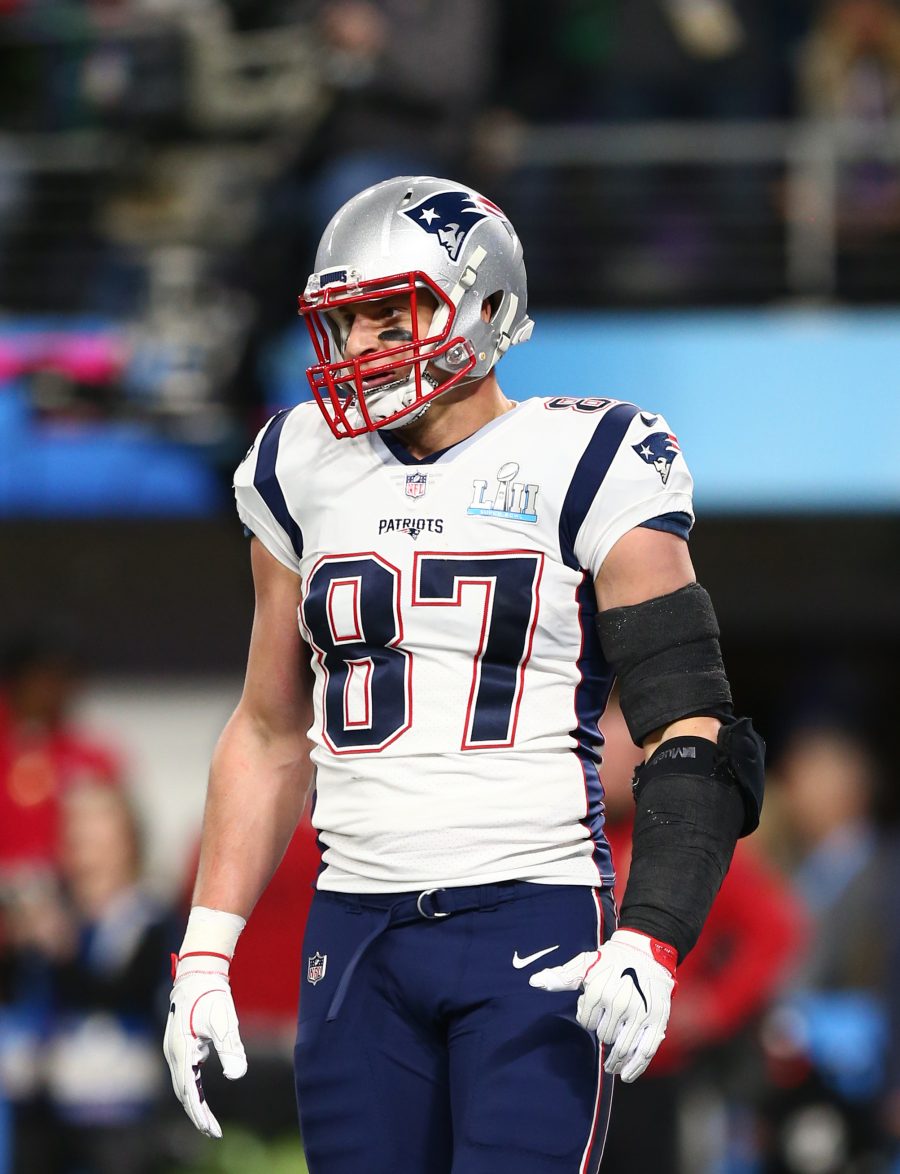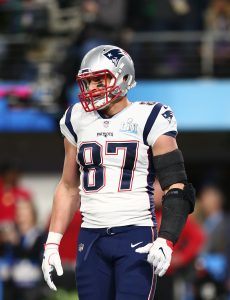 Drew Rosenhaus, Gronkowski's agent, is reportedly working with the Patriots on a "tweaked" contract, which could indicate New England is willing to add extra incentives to the All-Pro tight end's deal. However, it's not exactly clear how the Patriots intend to address Gronkowski's pact, as Howe reports it's not yet known whether Gronk will receive an extension or simply earn a raise.
New England has always shown a willingness to go the extra mile for its players by including additional– and sometimes, more easily attainable — incentives into contracts. The Patriots did just that for Gronkowski a year ago, and the 29-year-old ultimately maxed out his deal by earning a first-team All-Pro nod, allowing him to collect a total salary of $10.75MM.
NFL rules don't allow teams to rework incentive-laden deals until one year after the last restructuring, and given that the Patriots altered Gronkowski's contract on May 24, 2017, they've just passed the date at which they can change his current deal. Gronkowski, who is signed through the 2019 season, is scheduled to earn an $8MM base salary, $750K in per-game roster bonuses, and a $250K workout bonus for the upcoming season. On an annual basis, Gronk is only the league's fourth highest-paid tight end behind Jimmy Graham, Travis Kelce, and Jordan Reed.
Gronkowski, of course, has had an eventful offseason, and reportedly considered retirement after battling a variety of health issues. In 2017, Gronk was on the field for 14 games, and managed 69 receptions, 1,084 yards, and eight touchdowns, all of which placed him within the top-five among tight ends.
Photo courtesy of USA Today Sports Images.
Follow @PFRumors