While Aaron Rodgers' deal has received the most publicity for being outdated among quarterback contracts, Ben Roethlisberger's 2015 extension is looking more Steelers-friendly than it did a year ago.
Signed to a four-year deal that pays him $21.85MM on average, Pittsburgh's franchise quarterback is now well off the pace Matt Ryan ($30MM AAV) is now setting. Roethlisberger's deal came in below Rodgers' current contract ($22MM per year) and now sits 12th on the quarterback hierarchy.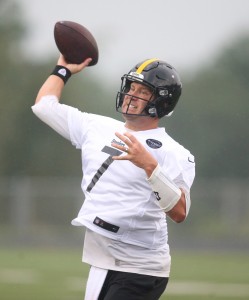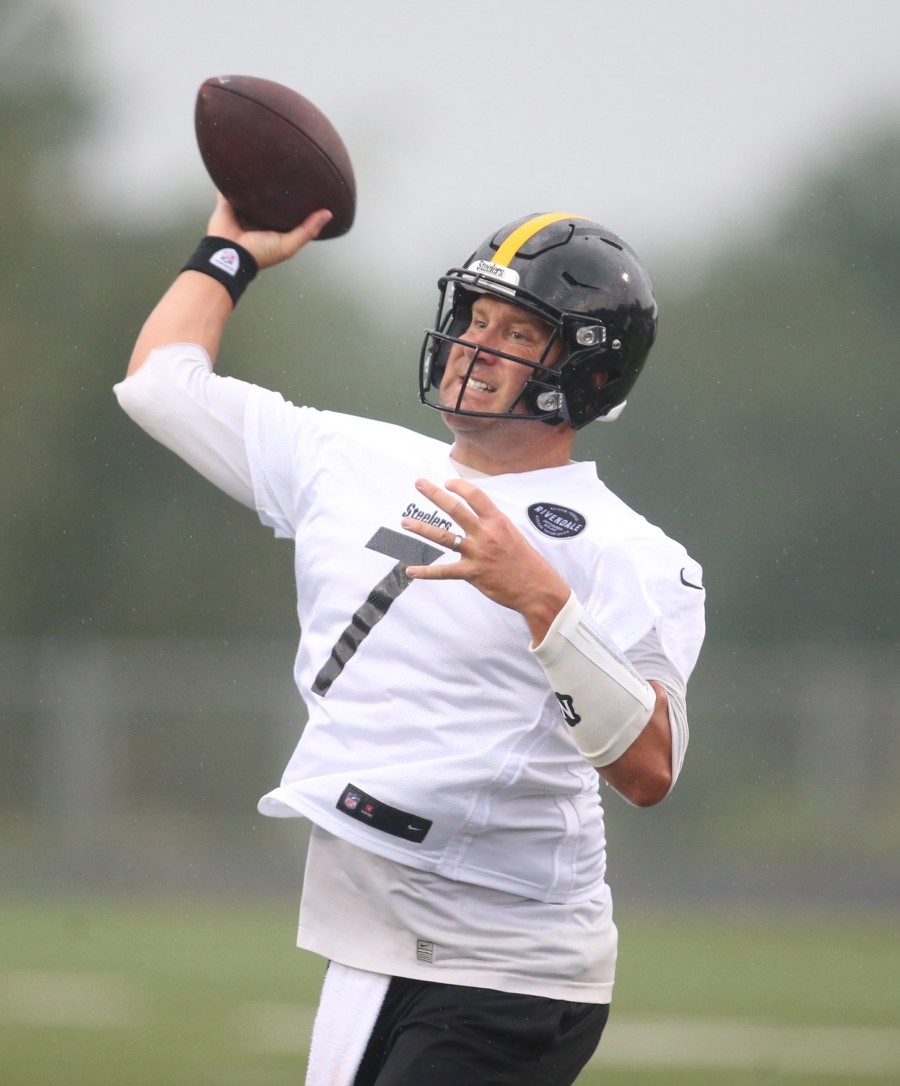 The Steelers have a policy of not renegotiating contracts that have more than one year remaining on them. Although, Kevin Colbert said earlier this offseason a Roethlisberger 2018 extension isn't off the table. Pittsburgh, however, shouldn't expect a contentious battle from the signal-caller just yet.
"I have two years on my contract. I'm not going to be one to sit here and worry about my contract," Roethlisberger said, via Jeremy Fowler of ESPN.com. "That's not my job. My job is to play football. I'll let my representation, the Steelers worry about all that stuff. To me, it's all about going out and playing now. I think there are a lot more, maybe a lot more important people who need to get their deals done now.
"For me to do it two years out, if it doesn't make sense for the team, I'm not going to sit here and worry about it."
Surely alluding to Le'Veon Bell's impasse with the team, one that is less than a month from a possible point of no return that is the tag deadline, Roethlisberger doesn't sound like he's going to pursue a extension until after this year. He'll be entering a contract year in 2019 just as Ryan was before his record-breaking re-up, thus increasing his leverage. While Roethlisberger be 37 shortly after this season concludes, the Steelers' Super Bowl window may well coincide with his employment.
The 15th-year quarterback also doesn't foresee himself gunning for the kind of contract that would make it difficult for the Steelers, a franchise that relies on extensions due to a philosophy that largely eschews free agency, to keep core performers.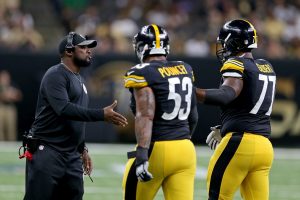 "It's important, too, to understand as quarterback of this team, sometimes you almost have to leave a little bit of money behind for other guys," Roethlisberger said, via Fowler. "That's not my job, that's not my thing to worry about. That's why I have agents."
The 36-year-old quarterback is now not debating retirement like he was after the 2017 offseason. He said quickly after the '17 season ended he intended to play in 2018, and talk of another Steelers extension emerged soon after. Big Ben also grumbled, to some degree, the Steelers drafted Mason Rudolph in Round 3 rather than a player who could immediately help the contending team.
Roethlisberger wants the Steelers to extend center Maurkice Pouncey and right tackle Marcus Gilbert. Both have two years left on their deals and are now seeing their quarterback issue a low-key ultimatum regarding their futures with the team.
"I know in two years, Pouncey, Gilbert, there are other very important guys up that I hope get taken care of," Roethlisberger said. "Because if they aren't here, I'm not here. That's the way it is; they are that good."
Photo courtesy of USA Today Sports Images.
Follow @PFRumors