After plenty of offseason speculation as to whether the Dolphins would at least begin preparing to move on from Ryan Tannehill, it is clear that Tannehill will be the team's starting quarterback in 2018. Who his backup will be, however, is more uncertain.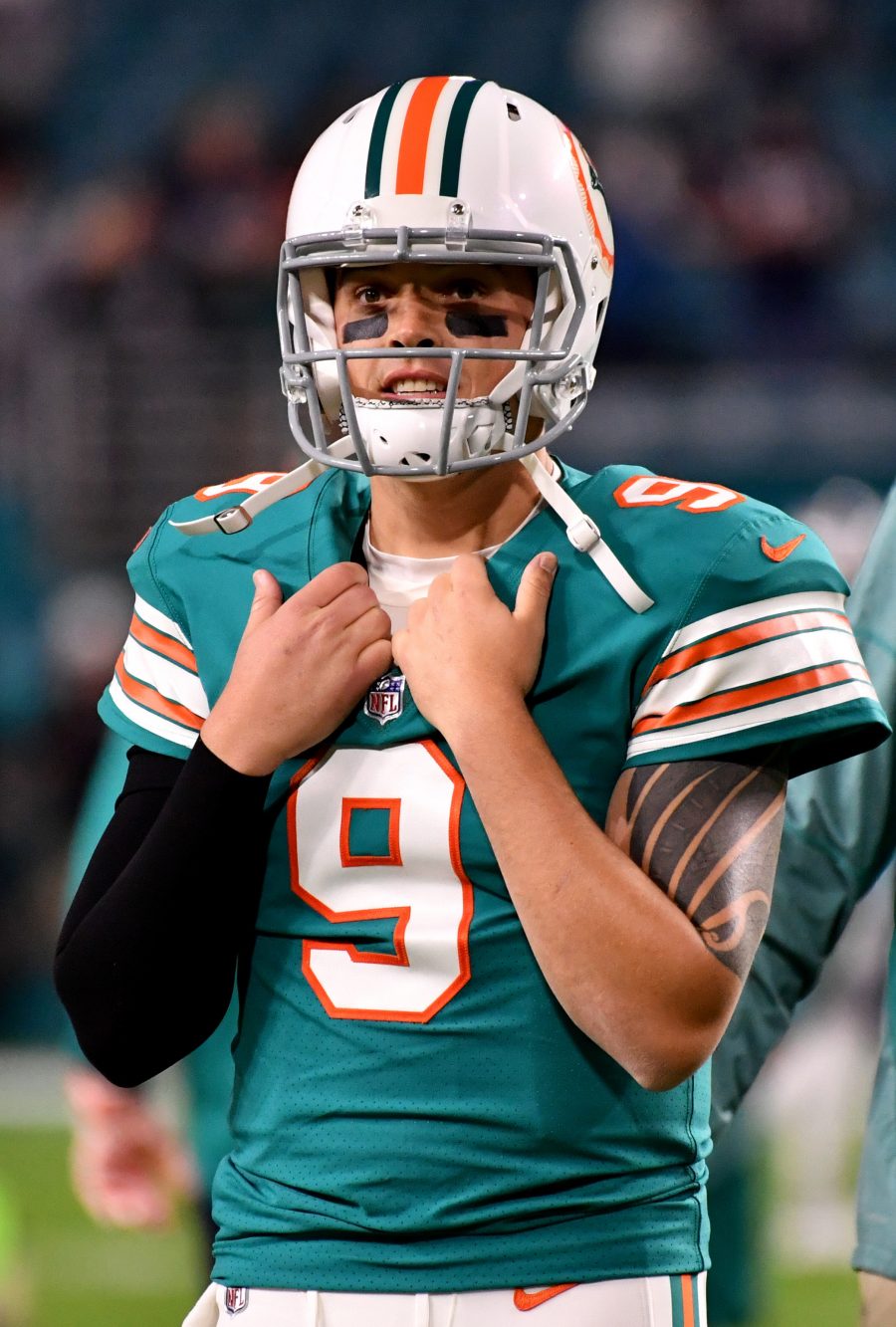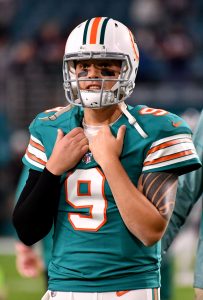 Over the past several months, Miami re-signed David Fales, signed Brock Osweiler, and claimed Bryce Petty off waivers, and per Barry Jackson of the Miami Herald, Fales has performed much better than his competitors in spring practices. Fales served as the team's No. 3 signal-caller for much of last season and played most of the meaningless season finale, which easily represented his most significant NFL experience (before that, he had attempted a grand total of five passes since being drafted by the Bears in the sixth round of the 2014 draft).
Despite his lack of seasoning, Fales does have a history with head coach Adam Gase — who was Chicago's offensive coordinator in 2015 — and the Dolphins liked how he performed in the 2017 finale, when he completed 29 of 43 passes for 265 yards and a touchdown, with his one interception created by a receiver's mistake. Indeed, Jackson says that when Gase perused the free agent crop of QBs this offseason, he did not see one that he considered better than Fales.
Fales has justified his coach's faith in him this spring, as he has looked decisive and accurate when making all types of throws. Osweiler, meanwhile, has struggled, and Petty has been inconsistent at best.
However, Gase is not yet willing to name Fales the No. 2 QB just yet. He said, "Right now, I don't want to go into that because I don't have a great answer. I want to see guys playing in preseason games, how training camp goes." Certainly, training camp and the preseason will serve as a much better indicator than OTAs and minicamp, but right now, the Dolphins' backup QB job looks like it's Fales' to lose.
Follow @PFRumors