Despite an injury-riddled rookie season, Texans edge rusher Jadeveon Clowney has blossomed into one of the league's best defensive players. Now coming off of his second-straight Pro Bowl selection and his first full season, Clowney is pushing for a lucrative new deal to put him near the top of the market at his position.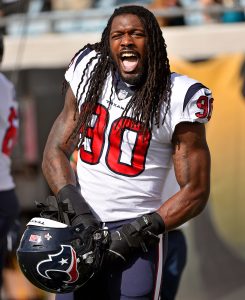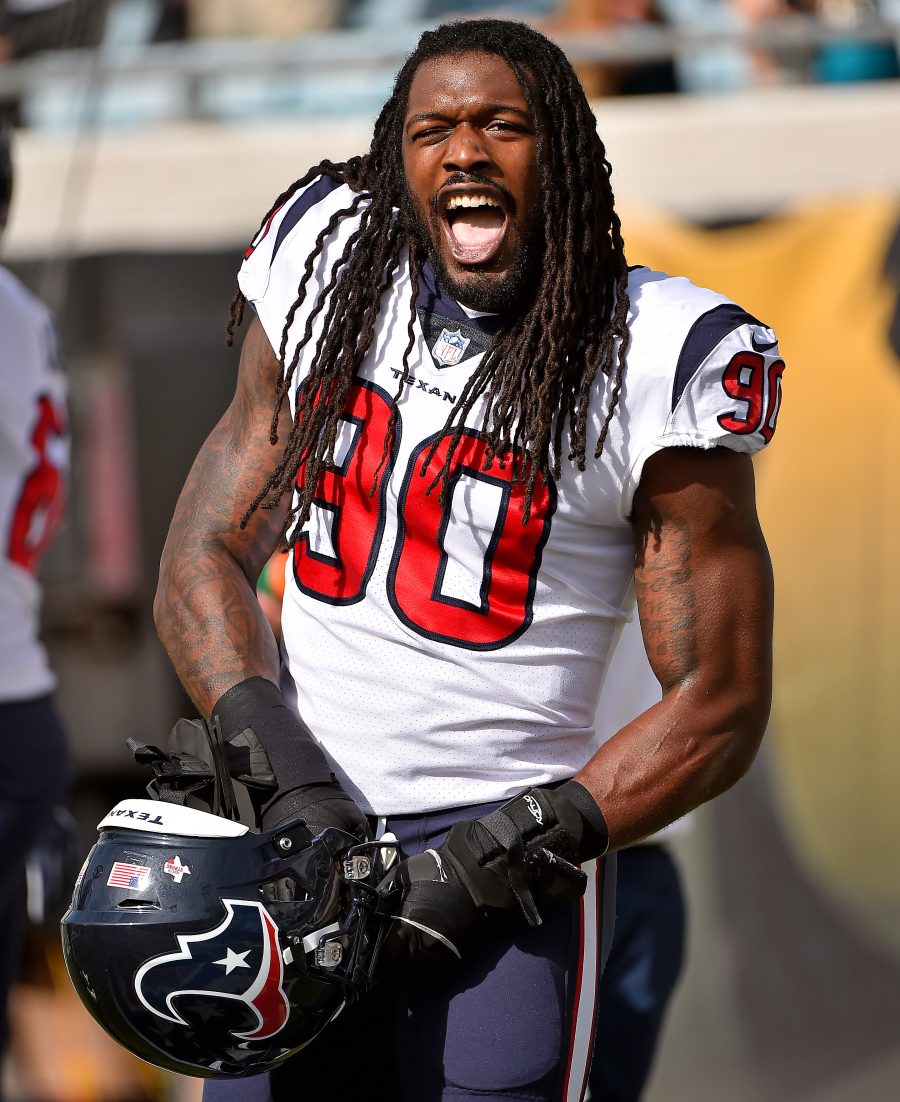 [RELATED: Who Will End Offseason As NFL's Highest-Paid Defender?]
Thanks to the fifth-year option, the Texans have Clowney under contract for 2018 at a salary of $12.3MM. After that, Clowney will be eligible to hit the open market, unless the Texans use the franchise tag or iron out an extension with him.
The projected franchise tag amount often provides a framework for deals, but it's a bit more complicated than that in Clowney's case. In 2016, Clowney saw a great deal of time at defensive end in the Texans' 3-4 scheme. Last year, he saw more time at linebacker than defensive end. It remains to be seen how Clowney's position will be defined for purposes of the tag. If he's classified a linebacker, then the tag will be worth around $16.3MM in 2019. If he's considered a defensive end, then the Texans will be looking at the prospect of at least $18MM for the one-year placeholder.
The Texans and Clowney have not made significant strides on an extension just yet, and that could have something to do with Clowney's slower-than-expected recovery from a recent knee procedure. The pending extensions for Khalil Mack and Aaron Donald may also hold things up. We could see a three-way game of chicken here as each player would probably like to use one of the other deals as a framework for talks. Then again, Clowney is not quite as accomplished as Mack and Donald, so his agents might not be wary about being the first to the trough.
So, what sort of deal would make sense for both sides? The Texans showed a willingness to back up the Brinks truck in 2014 when they gave J.J. Watt a six-year, $100MM deal, but his injury issues are a reminder of the risks that come with big-money deals.
Clowney's camp will certainly use Watt's deal as a reference point, but they could use Olivier Vernon's five-year, $85MM free agent deal with the Giants as their real blueprint. Clowney just turned 25 in February, so a shorter deal would allow him to hit the open market near the age of 30, giving him an opportunity to cash in all over again. Copying Vernon's deal to the letter would give Clowney $17MM/year on average with a whopping $40MM fully guaranteed at signing. An equivalent deal adjusted for cap increases, meanwhile, would give him nearly $19.5MM per season, which may be too rich for the Texans' blood. For reference, the AAV on that deal would top Von Miller's six-year, $114.6MM contract, which presently stands as the league's richest deal for a defensive player.
Photo courtesy of USA Today Sports Images.
Follow @PFRumors