The league's seen a large number of standout players skip mandatory workouts this week, setting up an eventful stretch despite teams being on break between minicamps and training camps.
The star power from the 2014 draft is driving part of this spree of holdouts, and this summer figures to produce at least one mega-contract for a defender (and likely more). By the time this offseason concludes, the defensive contract landscape will look different. Who will be the league's new standard-bearer here?
Von Miller's held that title for two years, since signing his six-year, $114.6MM extension at the 2016 franchise tag deadline. Multiple stars drafted in the 2014 first round are gunning for contracts that would surpass Miller's.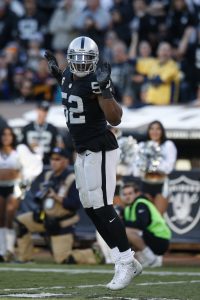 Will it be Aaron Donald? Despite playing a position that has not been traditionally compensated as well as Miller's, Ndamukong Suh's 2015 free agency windfall notwithstanding, Donald has been the league's most dominant interior defender for a bit now. With quarterbacks' release times steadily accelerating, defenders lined up closer to the ball have seen a change in compensation patterns. Defensive tackles like Fletcher Cox and Kawann Short are each paid more than $16MM annually, and Donald's operated on a higher level than each during his four-year career.
Holding out for a second straight year, Donald is a key component to a Rams operation that's taking a more aggressive approach to contention than it did last year. While no deal is imminent, talks will presumably heat up soon. Les Snead's already said a Donald resolution will need to involve an NFL-high defender contract, but will other defenders end up with a better deal?
Khalil Mack didn't follow Donald's lead and hold out last year, despite both being on the same timeline and the Raiders defensive end beating the Rams defensive tackle to the defensive player of the year throne. Now, Mack's stayed away from the Raiders throughout the offseason. While the Raiders may be a tad behind the Rams on the preseason hype scale, Mack has been vital to their defense — a perennially shaky unit despite his dominance — and plays the game's most valuable defensive role.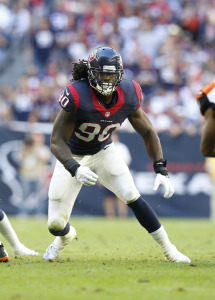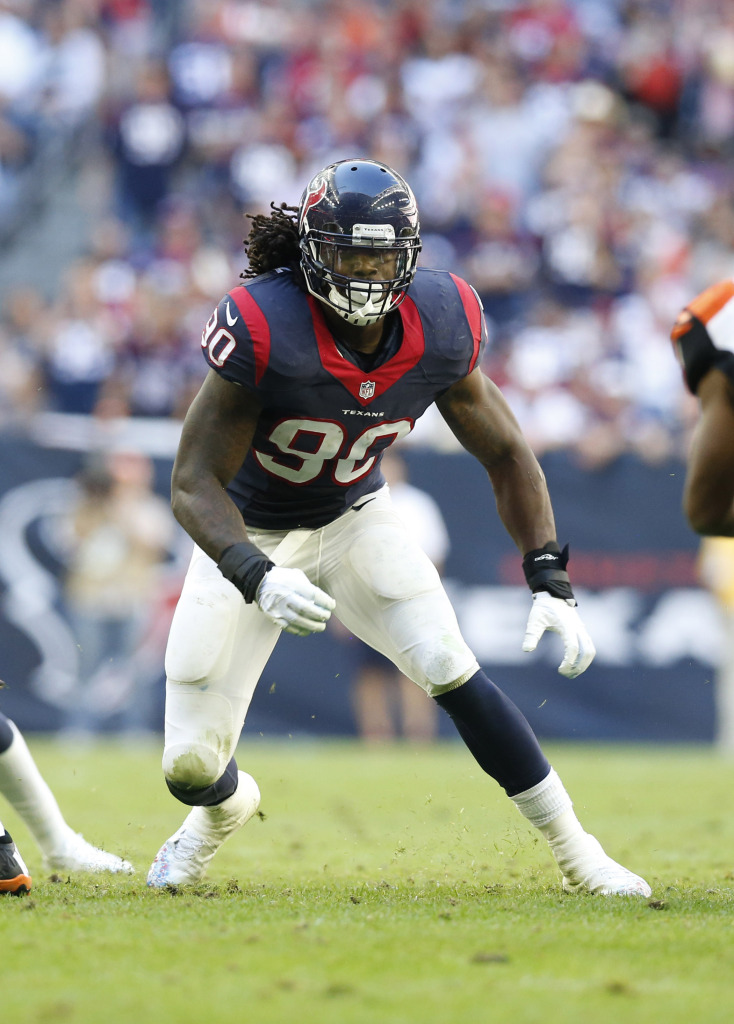 At 27, Mack is two years younger than Miller. And the cap is now $22MM higher than it was when the Broncos signed their edge-rushing phenom. It stands to reason Mack will sign a more lucrative deal. However, Derek Carr accepted less than market value at $25MM per year to help Oakland be in better position to keep its core together. With that contract on the books, and a situation the Rams do not have to navigate with Jared Goff just yet, will Mack end up just behind Donald in this pursuit? The Raiders also signed Carr in June of last year. Mack signing in June, to conclude a less contentious process than Donald's, would open the door for Donald to come in and exceed whatever deal the Bay Area parties reach.
What about Jadeveon Clowney? Not as accomplished as the California-dwelling duo, the No. 1 pick in 2014 has become a star in his own right. And at 25, he's two years younger than both. As injuries have sidetracked J.J. Watt's otherworldly career, Clowney's become one of the league's best players. The Texans have a history of authorizing this kind of contract — as they did with Watt's six-year, $100MM pact in 2014 — and have a quarterback at least two years away from an extension.
While Watt's maladies have clouded his future and made Clowney more indispensable in the process, might Houston be leery of paying league-record money to another injury-prone performer? Clowney is not holding out, but he did not participate in minicamp while recovering from another surgery.
So, which defender will assume Miller's position? What will it take to finalize such a deal? Will this derby end with a $20MM- or $21MM-per-year contract? Is there a darkhorse player (perhaps the franchise-tagged Demarcus Lawrence?) that could swoop in here? Vote in PFR's latest poll and weigh in with your view in the comments section!
Follow @PFRumors