The franchise tag extension deadline is roughly one hour away, and it's not clear whether the Steelers and Le'Veon Bell are close on a new deal. However, they are at least talking, Ian Rapoport of NFL.com tweets. A deal is considered to be a longshot at this time, Rapoport notes, but there is a good-faith effort being made by both parties.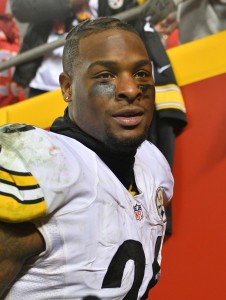 If no deal is reached by 4pm ET/3pm CT, Bell will play out the 2018 season on the $14.5MM franchise tag. The Steelers will not be able to resume extension talks until after the season is over, and Bell will almost certainly opt to test the open market.
Bell is after a deal that reflects his performance as an elite running back who also provides the production of a No. 2 wide receiver. That means a game-changing contract for RBs that also includes a hefty guarantee and significant cash flow. So far, the Steelers have been unwilling to come close to his demands.
Last year, the Steelers offered Bell a $60MM deal with $42.5MM coming in the first three years of the pact with unknown guarantees. Bell, meanwhile, is said to be seeking $17MM per year. Recently, the Steelers upped their offer to more than $13.3MM per season.
Photo courtesy of USA Today Sports Images.
Follow @PFRumors