Last season became somewhat of a missed opportunity for the Giants. Davis Webb did not see any action, and the team moved no closer to a post-Eli Manning future. With Webb now off the team, and the Giants bypassing the 2018 first-round quarterback contingent, the focus may be shifting to the next mid-round backup.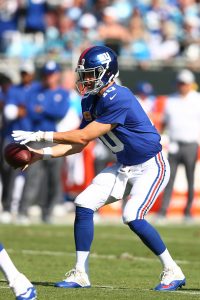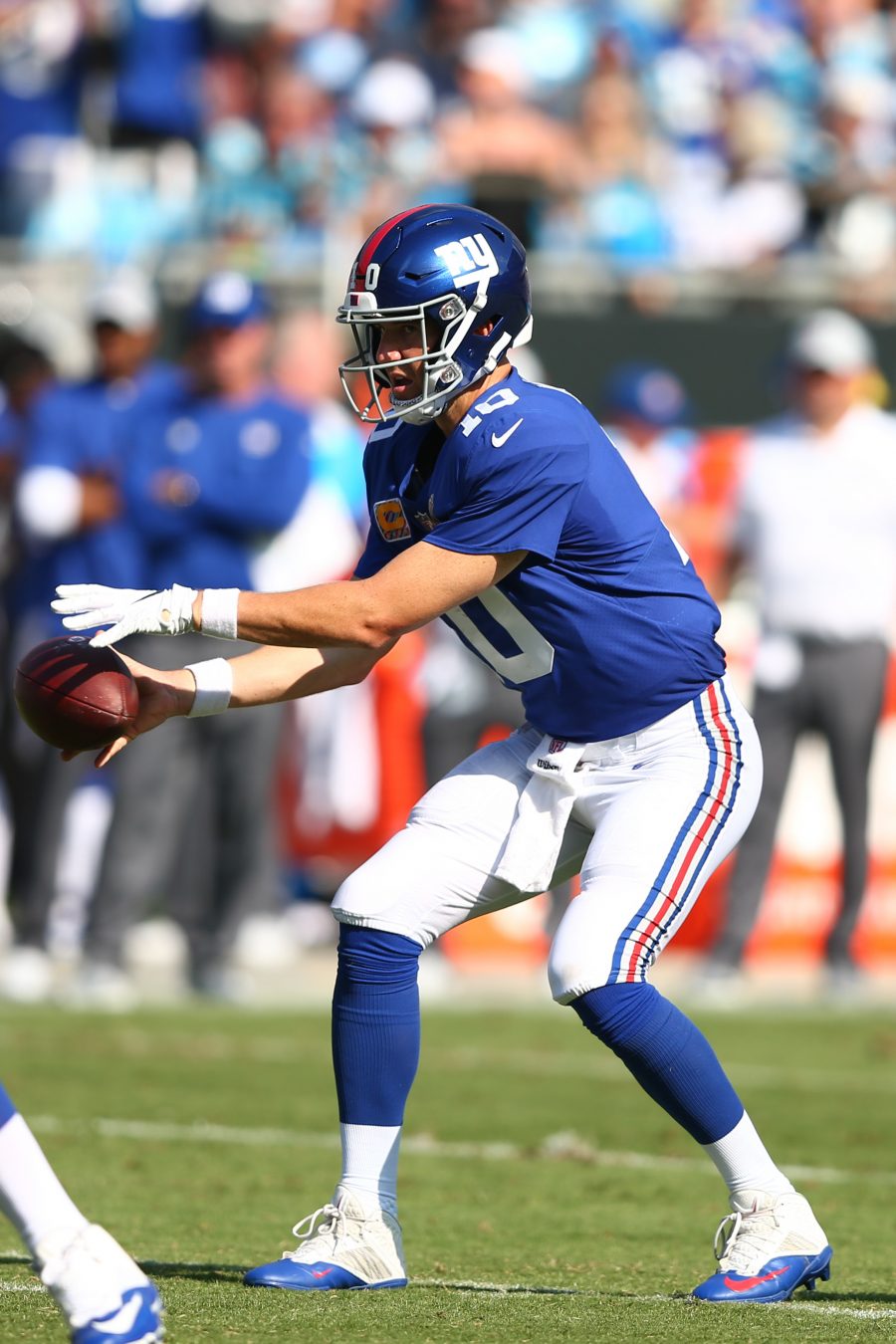 The Giants are planning to give Kyle Lauletta game work at points down the stretch, Ralph Vacchiano of SNY.tv reports. They don't want to make a similar mistake like they did in 2017, especially with Manning possibly in his final games as a Giant.
This plan, however, will be contingent on the Giants' standing in an increasingly muddied NFC East. After two straight wins, the Giants are 3-7 and three games behind the now-Colt McCoy-led Redskins. The Giants do not plan to bench Manning until the playoffs are out of the question, Vacchiano adds. The 37-year-old quarterback has played well against the 49ers and Buccaneers and will face a battered Eagles secondary this week.
But the team would like to see what it has in Lauletta, a fourth-round rookie out of Division I-FCS Richmond, despite his legal issues. The Giants would, if possible, like to see third-stringer Alex Tanney on the field as well, per Vacchiano, though that might be a tough ask. One plan for Lauletta would hinge on the Giants either leading by a big margin or losing by one — similar to how an MLB team would use a mop-up reliever — to allow for a second-half switch, Vacchiano notes.
Last year, New York benched Manning for Geno Smith, snapping his historic start streak to cost both Jerry Reese and Ben McAdoo their jobs. Pat Shurmur, however, seems to like Lauletta's prospects, per Vacchiano. So, if/when the Giants fall out of remote contention, some potentially awkward Lauletta substitution sequences may occur as the franchise explores how it will go about replacing Manning.
Manning is under contract through 2019 and has a no-trade clause in his deal, but with the Giants looking readier to rebuild, he may well be off the roster next year.
Photo courtesy of USA Today Sports Images.
Follow @PFRumors