The Raiders' pass rush is likely about to get worse. The team made the decision to cut defensive end Bruce Irvin, Vic Tafur of The Athletic reports (on Twitter).
Irvin was a trade candidate before the deadline, but the Raiders did not end up moving him. Now, the veteran edge defender will head to the waiver wire as an intriguing pass-rushing option. Since this transaction comes a few days after the deadline, Irvin — despite being a vested veteran — will have to venture to the wire. He's signed through the 2019 season.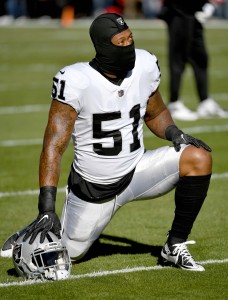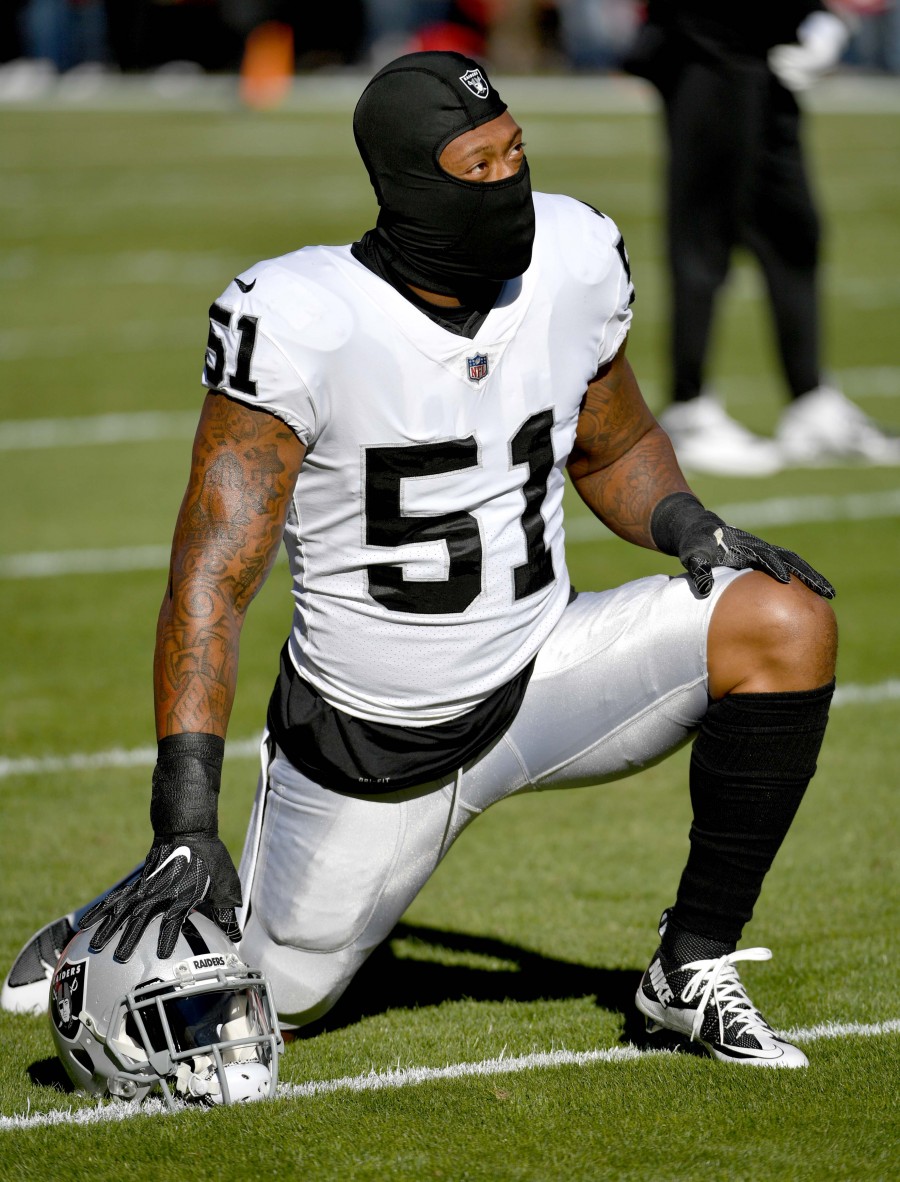 This represents a stunning turn of events for a once-formidable Raiders edge rush. After two seasons of having Khalil Mack and Irvin locking down their edge spots, the Raiders are going to go into the second half of this season without either.
Previously operating as Mack's sidekick, Irvin registered 15 sacks between the 2016-17 seasons. He led the Raiders with three this year, though Oakland's pass rush nose-dived after the scrutinized Mack trade. The Raiders have a league-low seven sacks in eight games. This grim situation now looks worse for the free-falling Raiders, who dropped to 1-7 after enduring one of their worst losses in recent memory on Thursday night.
Irvin, though, played only nine snaps in the 34-3 loss to the 49ers. Jon Gruden cited the Raiders' 4-3 scheme as a reason Irvin's playing time had been reduced.
"We're a 4-3 team; we're not a 3-4," Gruden said, via Tafur (subscription required). "So in the base defense, sometimes he doesn't fit the role that we need done. No disrespect to Bruce. He's an edge rusher. We haven't had a lead. We haven't had the opposition behind in the chains a lot. So his role has been reduced. I know he's frustrated. I'm frustrated. We'll try to solve that as soon as possible. He's a good player. He's a good player."
Irvin's departure also represents another Reggie McKenzie investment that's now off the roster. During a busy 2016 free agency period for the Raiders, McKenzie authorized a four-year, $37MM deal for the former Seahawks first-round pick. Since the Raiders had so much cap room that offseason, McKenzie opted to frontload most of those deals. No guaranteed money was attached to Irvin's contract in 2018 and none remains on the 31-year-old's deal.
This should make Irvin an interesting commodity on the wire, which is now arranged by teams' 2018 records. He's owed a $9MM base salary in 2019. The Raiders are on the hook for the rest of Irvin's $8MM this season. With $3.7MM remaining on Irvin's deal, it's not a lock he is claimed. But numerous teams could afford it.
Under Gruden, the Raiders have now parted with McKenzie first- or second-round draft picks Mack, Amari Cooper, Obi Melifonwu, Jihad Ward and Mario Edwards. Gruden's jettisoned McKenzie veteran additions Irvin, Michael Crabtree, Sean Smith, David Amerson and Cordarrelle Patterson.
It's been a stunning offseason for the AFC's Bay Area team, one that likely has another season left in its original market before moving to Las Vegas in 2020. After this slew of moves and poor performance this season, the Raiders' 2019 outlook appears bleak as well.
Photo courtesy of USA Today Sports Images.
Follow @PFRumors