Titans quarterback Marcus Mariota is not expected to play in tonight's do-or-die matchup against the Colts, per ESPN's Chris Mortensen. Mariota is still listed as questionable and will test his arm during pre-game warmups, but he is battling a nerve condition caused by a stinger, and an independent spine specialist has advised Tennessee that the physical contact of a game could cause permanent damage.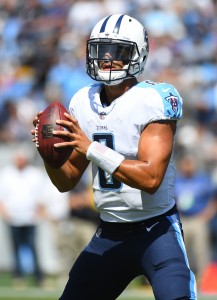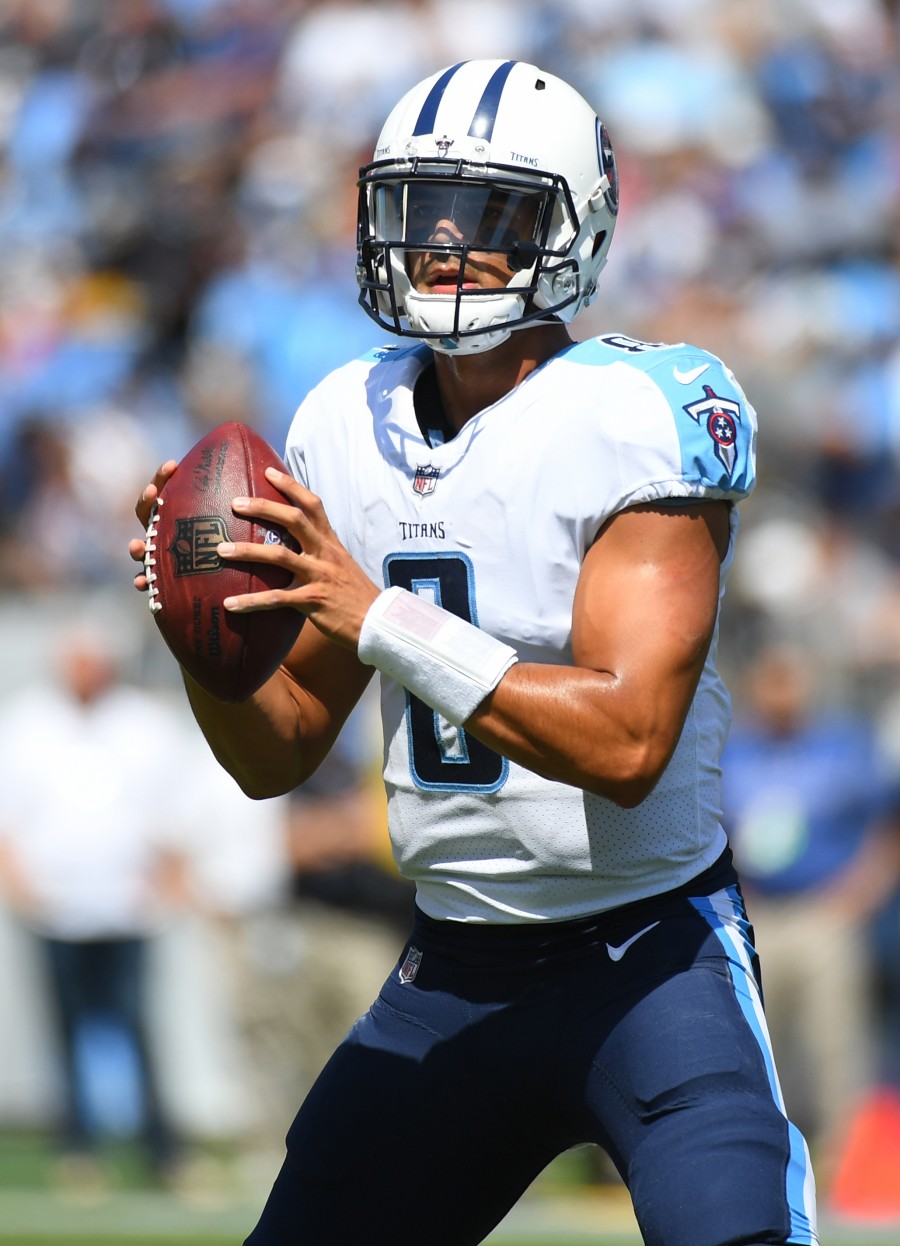 The Titans did not have an immediate comment, and if they win tonight, it is unclear if Mariota would be available for the playoffs.
Mariota is also dealing with a foot injury, which Mortensen's source says is a partially torn plantar fascia, but it appears the nerve condition is the bigger hurdle for Mariota at this point. Blaine Gabbert is expected to start in Mariota's place, and Austin Davis, whom the Titans signed earlier this week, will serve as Gabbert's backup.
Mariota was forced out of last Saturday's win over the Redskins with the injury, and while it is not the same injury that led to his missing time earlier this season, it will seriously jeopardize the team's chances of playing in January. The Titans are playing at home tonight, but they opened the week as slim one-point favorites, and Mariota's uncertain playing status has shifted the odds in the Colts' favor, as Tennessee is now a three-point underdog.
The winner of tonight's matchup will make the playoffs, either as AFC South champions or as a wildcard. The loser will miss the postseason entirely. Gabbert and the Titans will need to be in top form to knock off Andrew Luck and the Colts.
Photo courtesy of USA Today Sports Images.
Follow @PFRumors