Blame for the Panthers' four-game losing streak has begun to be distributed, as Carolina has fired defensive line coach Brady Hoke and cornerbacks coach Jeff Imamura, according to Tom Pelissero of NFL.com (Twitter link).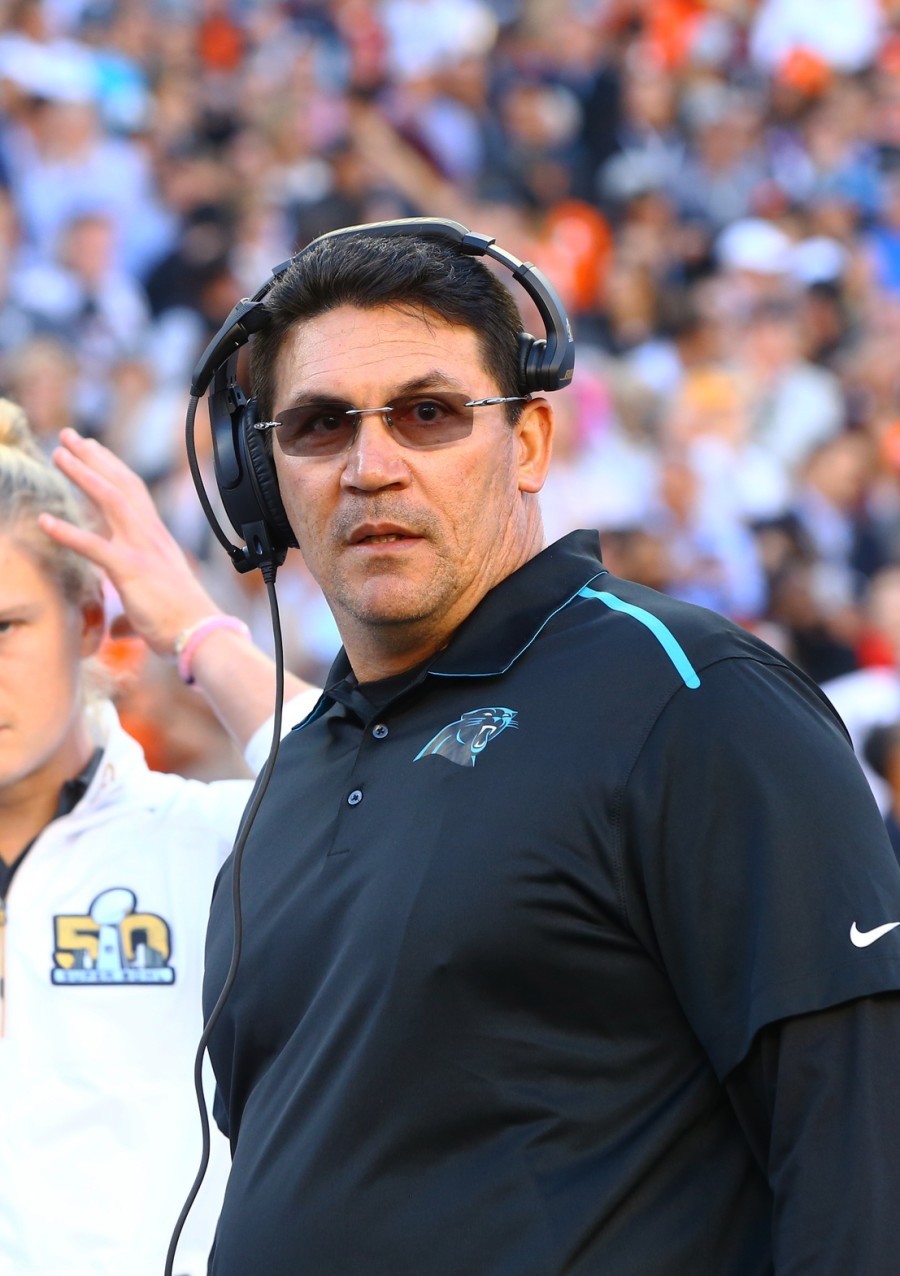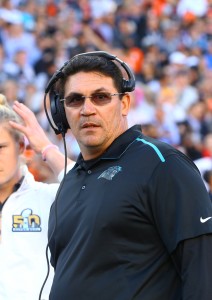 In formally announcing the changes, the Panthers indicated head coach Ron Rivera will continue to call defensive plays, while defensive coordinator Eric Washington will control the club's defensive front seven. Rivera will offer more assistance in coaching the secondary, while Sam Mills III will take over as Carolina's defensive line coach after previously serving as an assistant.
"In my judgment, I felt this was best for the team moving forward," Rivera said. "These are always difficult decisions, and I thank Brady and Jeff for their hard work. Ultimately, I'm charged with putting the team in the best position to succeed, and I felt these moves were necessary in order to do that."
A report on Sunday indicated new Panthers owner David Tepper is considering major changes to the club's decision-making structure, and while letting go of positional coaches certainly isn't the same as firing Rivera or general manager Marty Hurney, it's a start. A month ago, Carolina stood at 6-2 and looked poised to secure an NFC Wild Card spot, or possibly chase down the Saints in the NFC South. Now, after losing to Buccaneers on Sunday, the Panthers have just a 16% chance of making the playoffs, per FiveThirtyEight.com.
Hoke, a former collegiate coach at Michigan, San Diego State, and Ball State, joined the Panthers earlier this year after Wasington was promoted to defensive coordinator. While the Panthers have fielded an excellent run defense under Hoke's tutelage, the team ranks 24th in sacks and 25th in adjusted sack rate. Those figures are a far cry from 2017, when Carolina finished third in the NFL with 50 sacks and a 9.1% adjusted sack rate.
Imamura, whose official title had been assistant secondary coach/cornerbacks, was hired by Carolina in 2017 after previously serving as a defensive quality control coach for the Rams. His role grew this summer after Curtis Fuller resigned as the Panthers' secondary coach — Richard Rodgers was promoted to replace Fuller, while Imamura took on more responsibility as Rodgers' assistant. Carolina ranks 27th in pass defense DVOA, down from 11th a season ago.
Follow @PFRumors