With Tuesday marking the first day teams can apply franchise tags to plays, the plan in Houston remains to tag Jadeveon Clowney. That has been the expected course of action for months.
In addition to reporting the Texans are not deviating from their long-rumored strategy, Aaron Wilson of the Houston Chronicle notes an extension could be complicated. The Texans are not planning to pay "anywhere near" as much as Khalil Mack and Aaron Donald received when they reset the defender market last summer.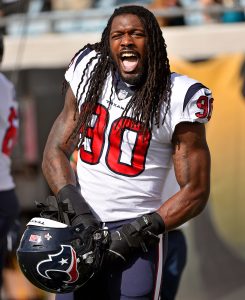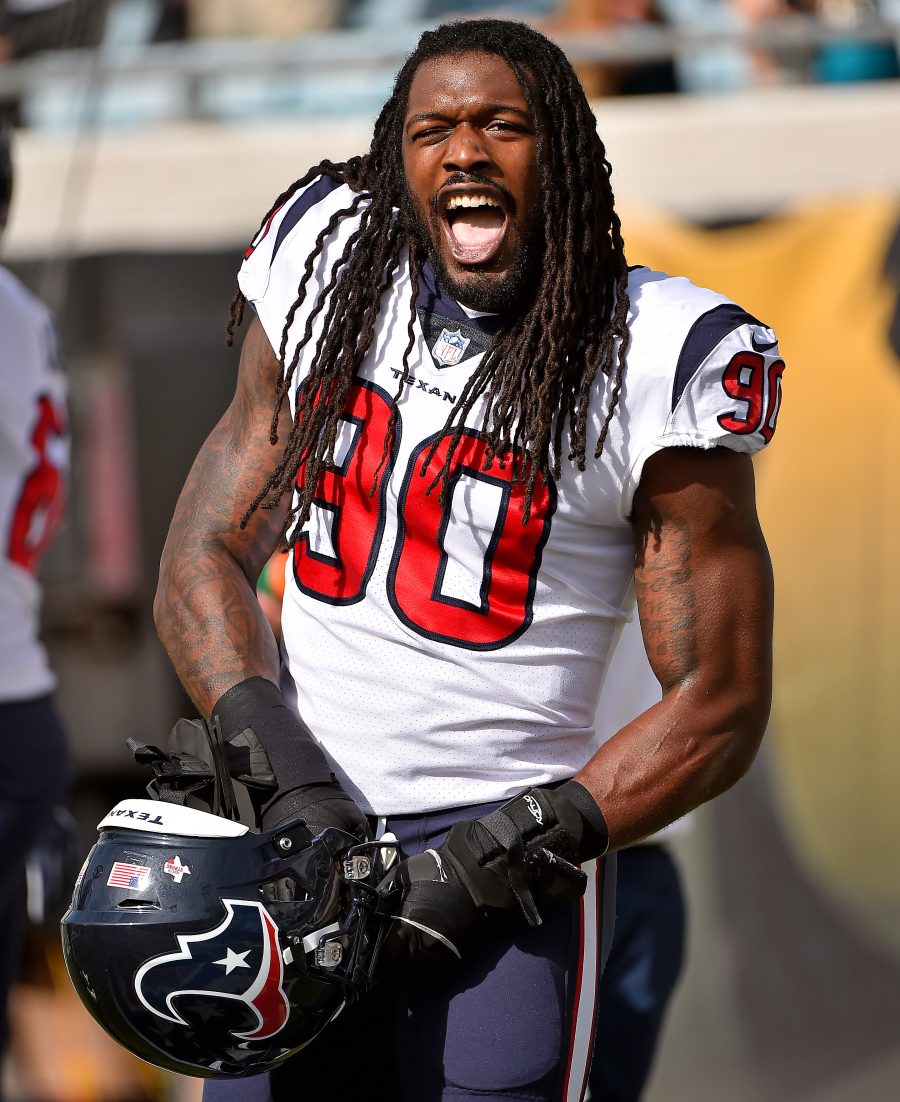 Interestingly, the Texans could afford a Clowney deal on the $23MM-AAV level. The team holds more than $77MM in cap space. It will cost north of $17MM to tag the 25-year-old standout. Clowney, who of course was drafted ahead of Mack and Donald in 2014, now has three Pro Bowls to his credit. He has posted back-to-back nine-plus-sack seasons. While the South Carolina product has not shown himself to be on the level of Mack or Donald, his negotiations coming in a year when the cap is expected to approach or exceed $190MM works in his favor.
"I came (into the league) with them guys. Of course I want to be up there with them," Clowney said of Mack and Donald, via Wilson. "It's all about timing in everything about this league. Injuries happen. You get paid at a certain time. You hit the market at the right time. I think those guys deserve those contracts."
However, unlike the Bears and Rams, the Texans already have a pass rusher, J.J. Watt, on a high-end contract. That $16MM-AAV deal, now that Watt re-emerged as one of the NFL's best players, may need to be revisited soon as well.
Texans senior vice president of football administration Chris Olsen plans to meet with Clowney's agent at the Combine next week, Wilson adds. That will provide a clearer measurement as to how close the sides are. A report earlier Monday indicated Clowney's work ethic may cause additional hesitancy regarding a long-term deal. But health-wise, the back half of Clowney's rookie contract helped change his narrative.
An injury risk earlier in his career, Clowney has shed those concerns over the past three seasons. After playing in 30 regular-season games from 2016-17, Clowney missed the Texans' offseason program last year due to knee surgery. He played in 15 games this past season.
The gap between the Mack-Donald tier and Von Miller ($19MM per year) is significant, and while Clowney has not produced on Miller's level, it should be expected he will want a deal perhaps well north of the Broncos superstar's pact — considering Miller's extension occurred when the cap resided at $155.27MM.
Photo courtesy of USA Today Sports Images.
Follow @PFRumors