It's going to be time for the 2016 draft class to start thinking about their next deals pretty soon. Anyone drafted in the second round or later is heading into the final year of their deal, while first-rounders still have their fifth-year options for 2020. A lot of the top players from 2016 will be inked to extensions soon, and it sounds like Carson Wentz could be taken care of in the near future.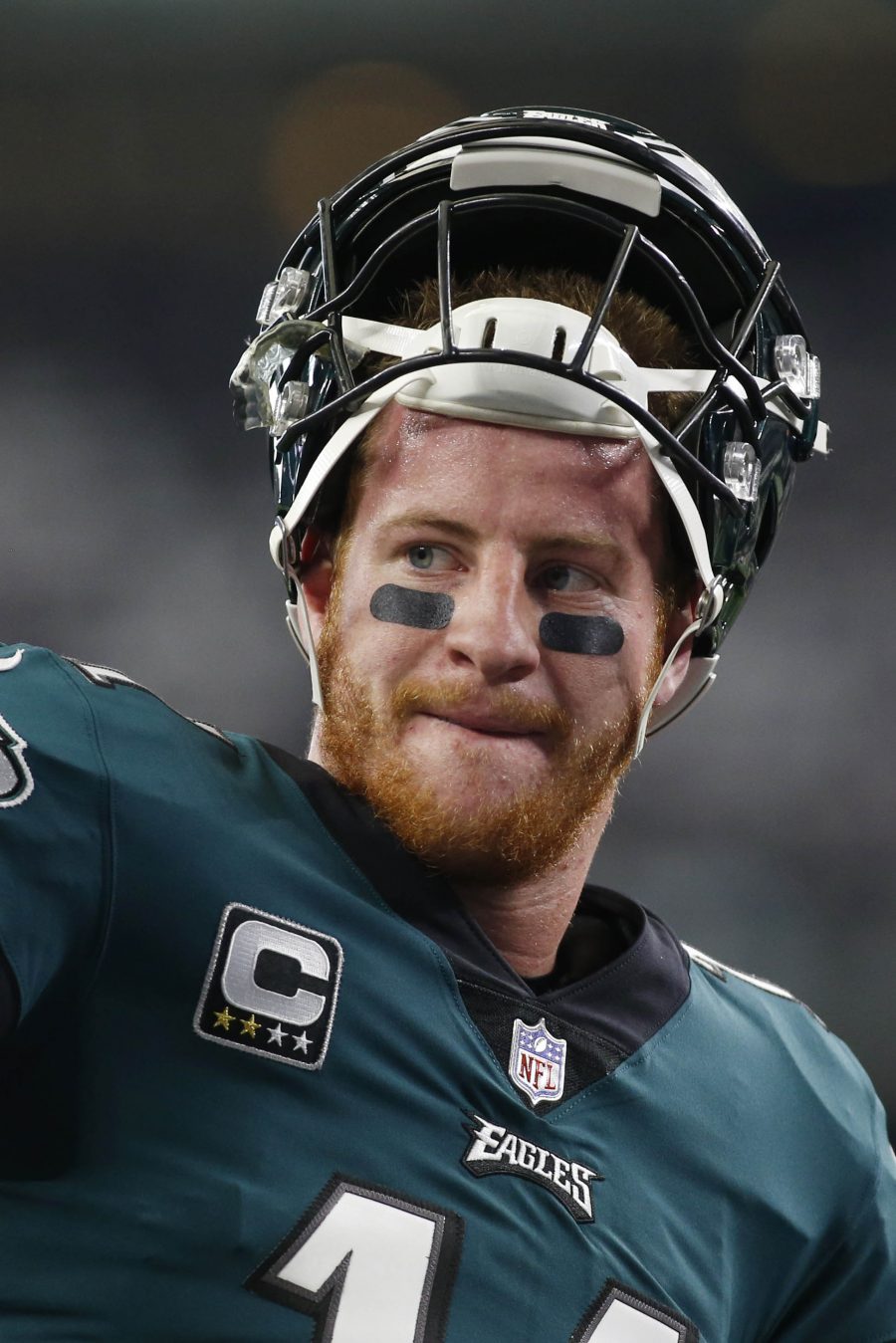 "My belief is that deal will get done at some point this offseason," ESPN's Adam Schefter said recently of a new pact between Wentz and the Eagles, per Tim McManus of ESPN.com. Schefter reports that the "two sides have begun talking" and that "both sides are motivated to get it done." Schefter also cautions that nothing is particularly close, but that everyone thinks it's going to get done this summer.
Interestingly, that's in stark contrast to how the Rams are playing things with Jared Goff, the quarterback who went one spot ahead of Wentz in the draft. We heard in late March that Los Angeles hadn't talked extension with Goff yet, and it didn't seem like they were in any rush to do so.
Wentz has been unable to stay healthy the past couple of seasons, but the team is obviously all-in on him. They let Nick Foles walk in free agency, so it's not like they have much of a choice. It'll be very interesting to see what Wentz gets in the context of the quarterback market.
He was playing at an MVP-level before tearing his ACL and LCL in 2017, but he does have a troubling injury history. His camp isn't going to take a discount however, and he'll likely want to break the bank while resetting the market once again. Philly's division rival, the Cowboys, are getting ready to pay Dak Prescott, and it'll be fascinating to see how the two deals compare.
Photo courtesy of USA Today Sports Images.
Follow @PFRumors