During what became the best year in Panthers franchise history, the team took care of its centerpiece player. On June 2, 2015, the Panthers and Cam Newton reached an agreement on a five-year extension.
This deal preceded Newton's monster 2015 season, a year that saw him pilot the Panthers to a 15-1 record and Super Bowl 50. The extension turned out to be incredibly team-friendly — especially as the quarterback market exploded in the years that followed. Newton signed a five-year, $103.8MM contract that came with $41MM fully guaranteed.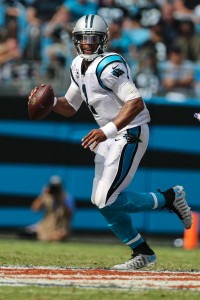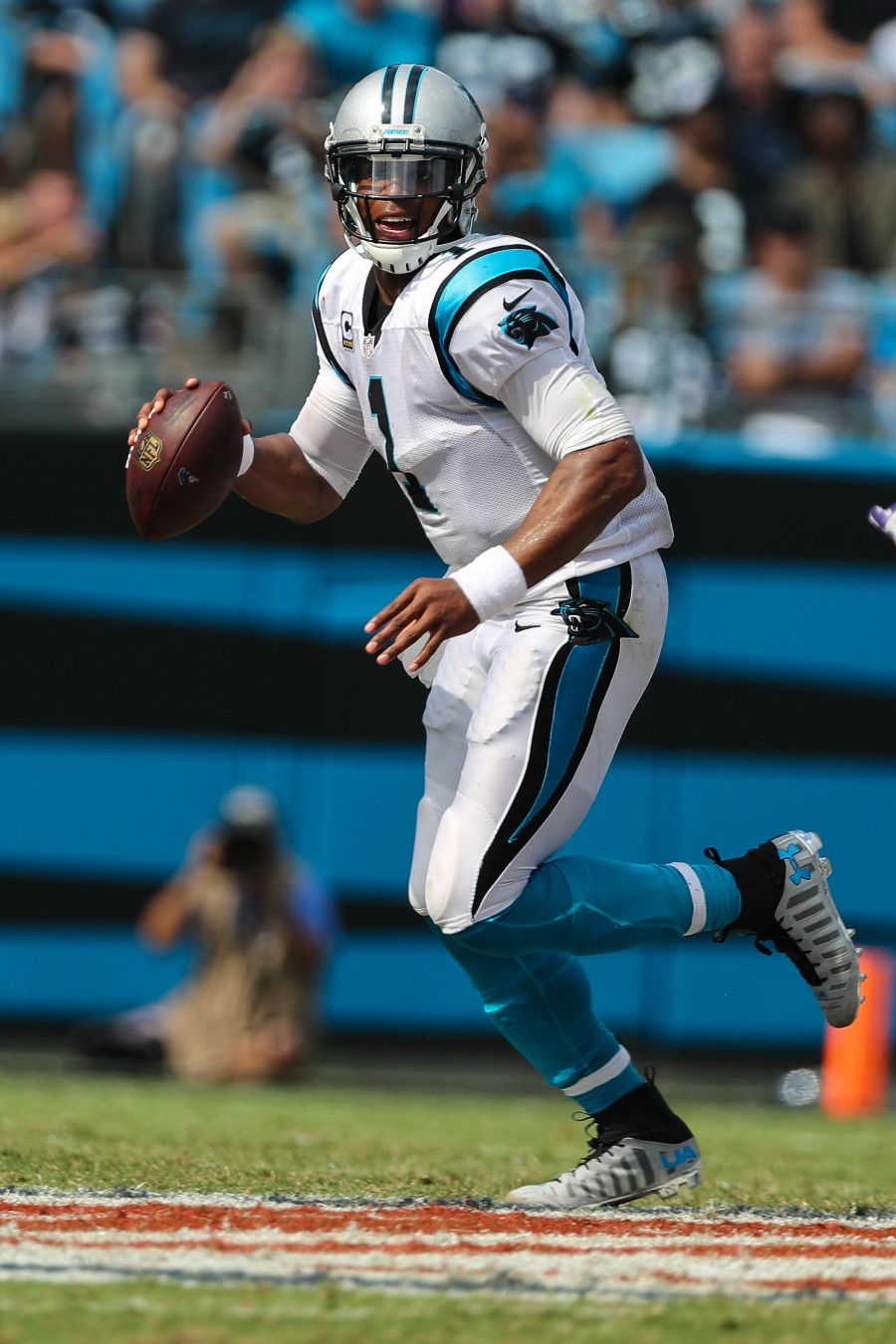 At that point, Aaron Rodgers' five-year, $110MM pact — agreed to in 2013 — remained the standard. And the market did not move much for the next two years. Both Andrew Luck and Derek Carr took it higher, with the latter's extension spiking it to the $25MM-per-year mark. Now, having Newton on a $20.8MM-AAV deal is a staggering bargain for the Panthers — regardless of the 30-year-old quarterback's situation — and represents a mark in the win column of embattled GM Dave Gettleman. The since-fired Carolina GM did not draft Newton but oversaw the extension process.
Matthew Stafford, Kirk Cousins, Matt Ryan, Rodgers and Russell Wilson led to the passer market ballooning to its current place, with Wilson's $35MM-AAV accord pacing the NFL. In between Carr's deal in June 2017 and Wilson's April 2019 re-up, the landscape has changed significantly. Newton is now the NFL's 16th-highest-paid passer. His full-guarantee number ranks 11th. Both Ryan and Cousins more than doubled it in their most recent deals.
Newton has not come close to replicating his 2015 MVP performance, which featured 35 touchdown passes (11 more than any other season), 636 rushing yards and 10 TDs, and a 66.0 QBR. The former No. 1 overall pick regressed in 2016 and '17, failing to top 22 touchdown passes or the No. 21 spot in QBR in either slate. The Auburn phenom was faring well in Norv Turner's offense last season, but another shoulder injury halted his progress and has forced a second lengthy rehab process in three years.
Two years remain, with cap numbers of $23.2MM and $21.1MM, on Newton's contract. He is not in a strong bargaining position right now, reinjuring his shoulder and having just resumed throwing regulation-sized footballs. But if Newton returns to the form he showed to start last season, extension talks figure to transpire in 2020. The Panthers used a third-round pick on Will Grier but remain committed to Newton as their starter.
That said, this will be a key season for the three-time Pro Bowler — particularly from a health standpoint. If 2019 does not go well, the Panthers could get out of Newton's deal with merely a $2MM dead-money charge. Although, if the team wanted to change course after nine years of Newton, this contract (and the passer's talent) would not make for difficult trade talks. But we're obviously a ways away from that potential reality. The most successful quarterback in Panthers history will have a chance to rebuild his value soon.
Photo courtesy of USA Today Sports Images.
Follow @PFRumors