The quarterback market has grown rapidly over the past year and change, and Dak Prescott stands as the latest passer in position to benefit. Entering his contract year, the 2016 offensive rookie of the year has been negotiating with the Cowboys for several weeks.
Cowboys management has floated the idea of convincing the quarterback to take a slight discount in order to help the team retain a strong roster around him. Prescott, who is attached to a fourth-round rookie contract (four years, $2.7MM), may not be on board with that line of thinking.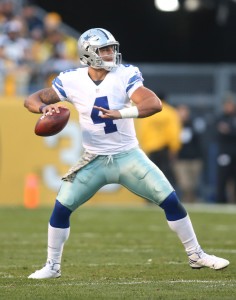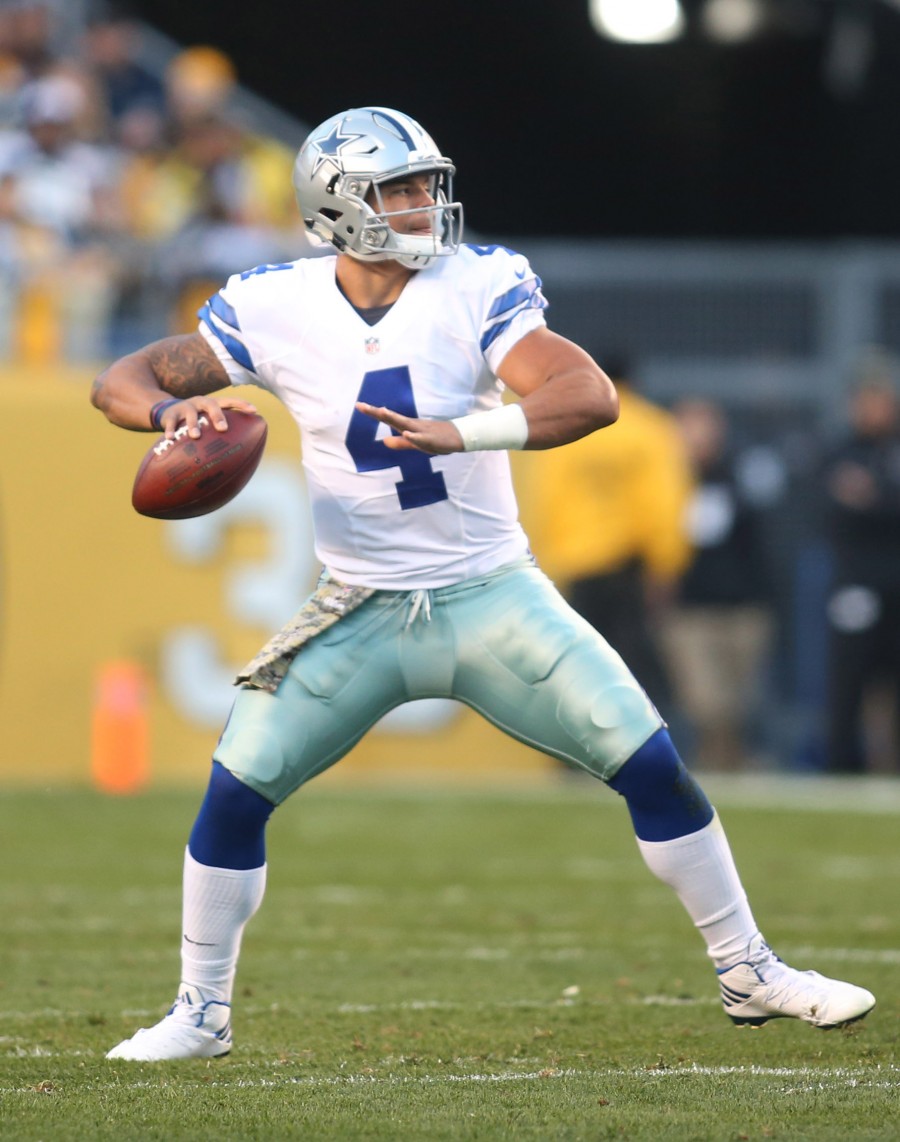 "For somebody to say you can only take so much because of the salary cap or you can only do this or that, I don't know how fair that is to say," Prescott said, via Jori Epstein of USA Today. "Because with gambling, with everything going into this league, everything is going to continue to keep going up."
The salary cap has steadily risen by approximately $10MM annually over the past several years, and the recent rumblings have many owners ready to see what loosened gambling restrictions could do for the league's revenue. The NFL and NFLPA are also negotiating a new CBA, which could be a game-changer for player salaries.
This points to a friendlier marketplace, particularly for quarterbacks. While franchise signal-callers out-earn their position-playing teammates, the league now has eight QBs averaging at least $27MM per year. Two summers ago, it had zero. While Prescott has not shown himself to be a top-tier quarterback, he has piloted the Cowboys to three winning seasons and quietly has two top-five QBR marks (2016 and '17).
"It's important for all these guys to get every bit of their worth. I want to see Zeke (Elliott) the highest paid. I want to see Amari (Cooper) the highest paid," Prescott said. "I want to see myself up there. And I don't think any of that is too far-fetched. Because at the end of the day, when it's all said and done, a year or two later, you're not going to be the highest paid. That's just the way the game goes."
A recent report indicated the Cowboys were comfortable paying Prescott in the $30MM-AAV neighborhood. It sounds like they will need to get to that place, and perhaps higher, to strike a deal with their fourth-year starter. The Cowboys have been studying Carson Wentz's $32MM-per-year deal as they move forward with Prescott, but hurdles remain.
"I mean, steps have to be made," Prescott said. "They're simple steps. For the most part, obviously you want to get closure and obviously you want to get it done, but the Cowboys probably feel the same way that I do: Nobody wants to take anything that's not fair to the other.
"I don't think it's fair to sit there and say, 'This guy can't get that because he needs the rest of the team.' The rest of the team can all get theirs with the way the league is trending."
Photo courtesy of USA Today Sports Images.
Follow @PFRumors