Despite two major issues that damaged his draft stock, DT Jeffery Simmons was selected by the Titans with the No. 19 overall pick of this year's draft. When team owner Amy Adams Strunk signed off on the selection, that helped Simmons put one of those issues, an assault against a woman that Simmons committed while in high school, in the rearview mirror. And now, Simmons is a little closer to overcoming his second hurdle, a torn ACL that he suffered in February.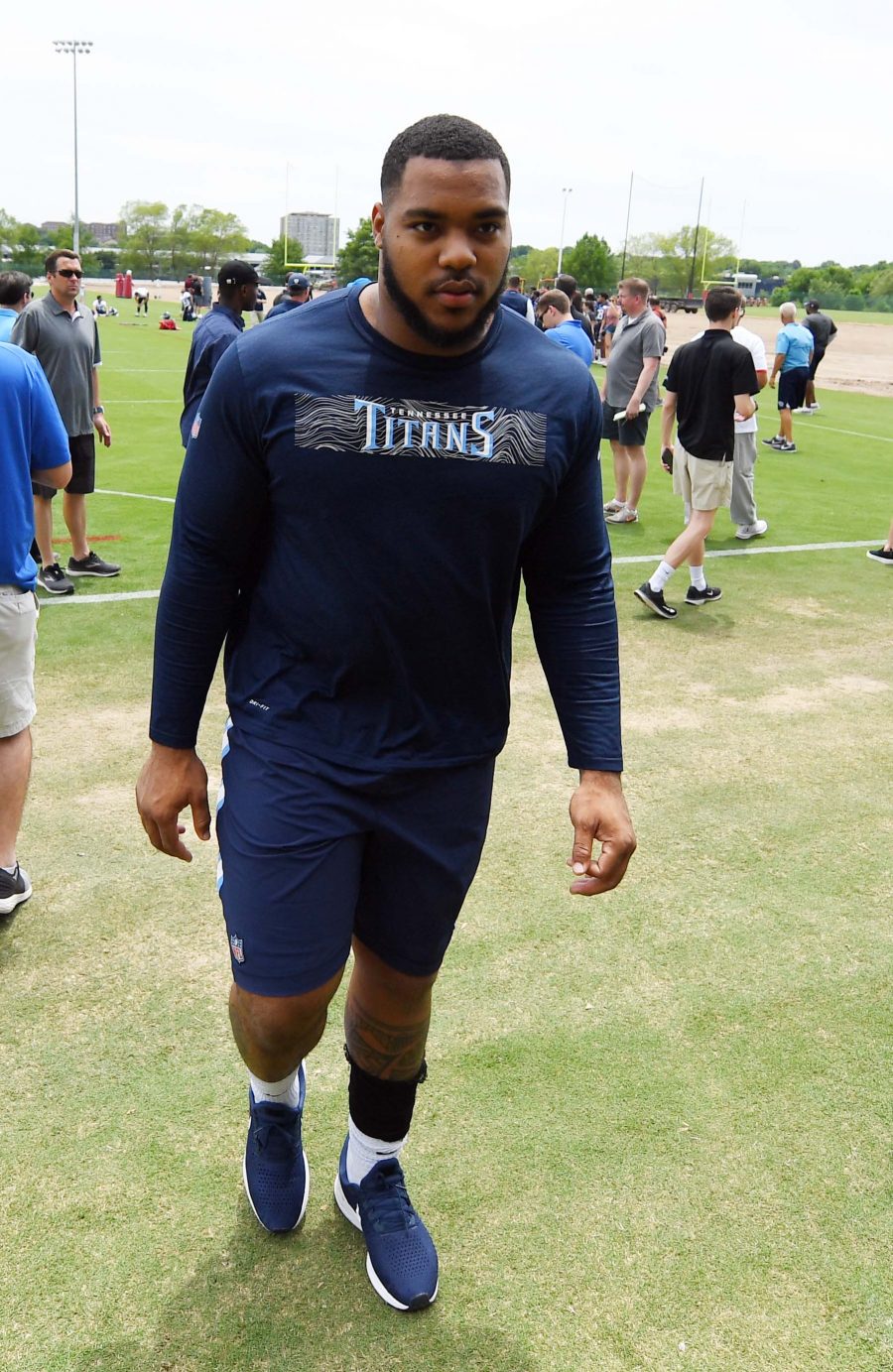 In early June, Simmons told Erik Bacharach of the Nashville Tennessean that he had not yet started running or jogging. He said, "I'm not rushing anything. If I don't play this year, I'm fine with it, but my goal is to get healthy on my time and on this team's time. There's no time limit [on] when I can come back. Every day I come to work, I'm putting my mindset, you know, 'I want to get back today.' That's how I come to work everyday and try to get better."
But Simmons recently posted to his Instagram account a clip of himself running across a football field (h/t Titans Tape on Twitter). The clip is not long, and much of it is in slow motion, but the fact that he has been cleared to run is a major step in the right direction.
Of course, as Josh Alper of Pro Football Talk points out, the fact that Simmons is running in a straight line does not mean that he will be ready to hit the practice field when training camp opens next month. He likely won't be cleared until the end of the regular season, and depending on where the Titans are in the playoff race at that point, he may ultimately miss his entire rookie campaign. But progress is progress, and Tennessee is doubtlessly encouraged by this latest development.
The Titans' D-line is still a bit thin outside of star Jurrell Casey, and Simmons' presence could go a long way towards bolstering that unit.
Photo courtesy of USA Today Sports Images.
Follow @PFRumors