Jay Ajayi is one of the more high-profile names still left on the free agent market, but it's perhaps unsurprising that he's yet to find a new contract after hitting free agency in March. The former Eagle and Dolphin has never ranked favorably in running back efficiency metrics, and his injury history is concerning. After tearing his right ACL while at Boise State, Ajayi dealt with hamstring, rib, shoulder, head, and shoulder issues in the NFL before suffering another torn ACL — this time, on his left knee — in 2018.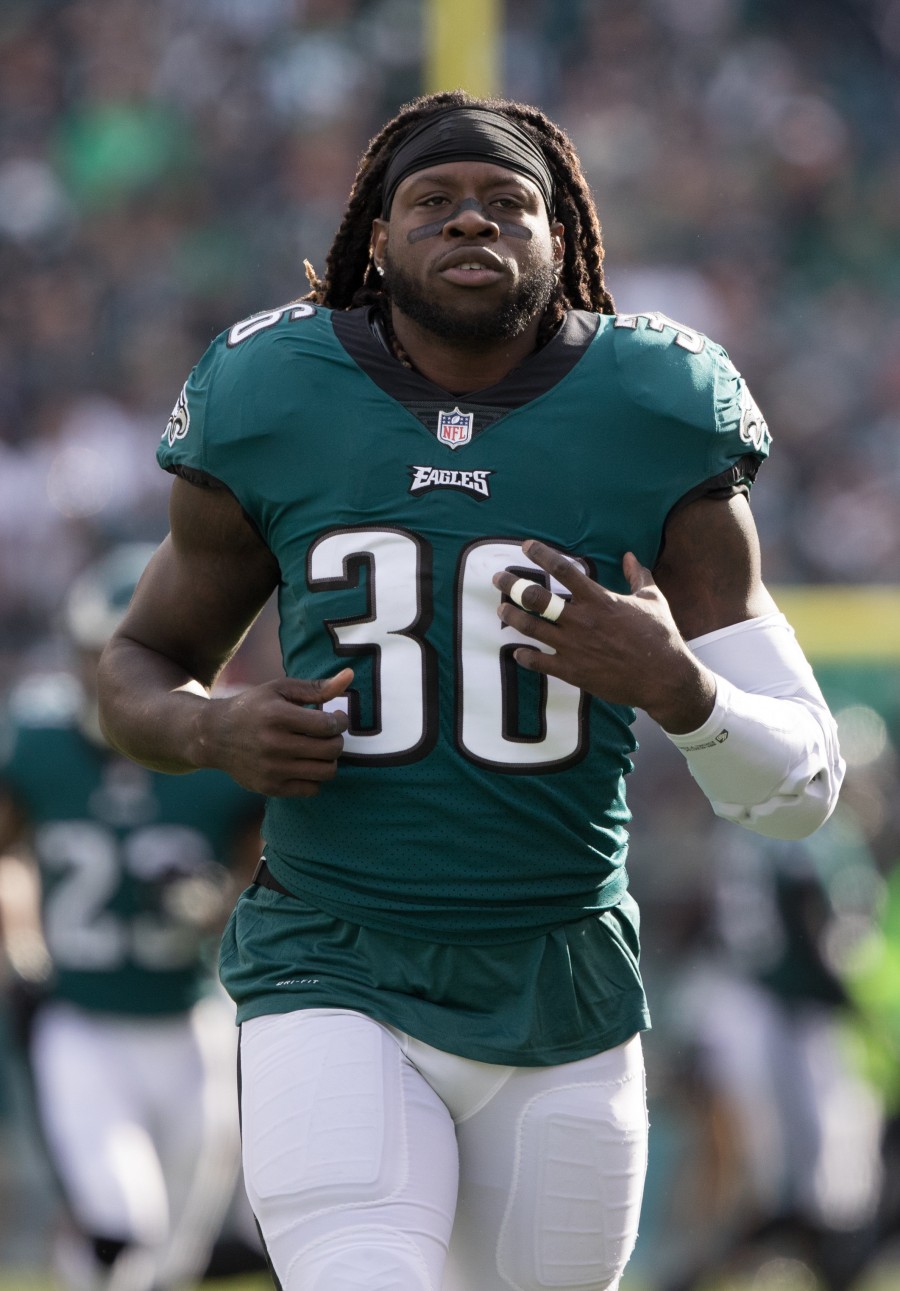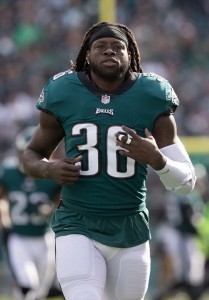 However, there are still some reasons to be optimistic about Ajayi's future. As recently as 2016, Ajayi finished seventh in Football Outsiders' DYAR, which measures value over a replacement level player. The following year, he ranked 10th in broken tackle/per touch percentage, a statistic that, as Josh Hermsmeyer of FiveThirtyEight.com tweets, is mostly under the back's control and thus a reliable metric for evaluating the position.
As training camp approaches, let's take a look at a few teams that could still use a back like Ajayi:
Houston Texans
Houston finally made investments in its offensive line over the offseason, adding free agent Matt Kalil on a one-year pact and using two of its first three draft picks on offensive tackles Tytus Howard and Max Scharping. How much Kalil (who hasn't played well or been able to stay healthy in recent years) or small-school projects Howard and Scharping will actually help in 2019 is unclear, but the Texans needed to do something to improve its rushing attack, which ranked just 26th in DVOA a season ago.
The next step might be adding a complement to running back Lamar Miller, whose share of Houston's carry total has decreased in each of his three seasons with the club. The Texans don't have many serviceable options behind Miller, as the leading candidate for No. 2 duties is D'Onta Foreman, who handled only seven carries in 2019 after recovering from a torn Achilles. Ajayi could give Houston another dimension on offense while protecting the team against a Miller injury.
Indianapolis Colts
The Colts are the only team to have actually hosted Ajayi thus far, doing so when free agency originally opened back in March. However, reports quickly followed indicating no deal was imminent between Indianapolis and Ajayi, and the Colts clearly haven't had the urge to sign him since. Indy already has a solid rushing infrastructure, boasting one of the NFL's best offensive lines and three competent backs in Marlon Mack, Jordan Wilkins, and Nyheim Hines. Indianapolis doesn't need Ajayi, but he'd be interesting on a cheap deal.
Los Angeles Chargers
We don't know how Melvin Gordon's holdout is going to end. Will he and the Chargers agree to a deal? If not, will he sit out the entire season like Le'Veon Bell did in 2018? These are currently unanswerable questions, but if Gordon does miss game action as threatened, Los Angeles could potentially need another running back.
Austin Ekeler and Justin Jackson both proved to be efficient when filling in for Gordon when the latter suffered a sprained MCL last season, and Ekeler, especially, has been extremely proficient in the passing game when called upon. In the event of a Gordon absence, the Chargers could probably get by with a duo of Ekeler and Jackson, but Ajayi would give Los Angeles another option capable of handling carries.
Tampa Bay Buccaneers
The Buccaneers finished 24th in rushing DVOA and 28th in expected points gained by their rushing attack in 2018, but did next to nothing to address their backfield during the offseason. Sure, Tampa Bay added Bruce Arians favorite Andre Ellington and undrafted free agent Bruce Anderson to its roster, but the lack of meaningful reinforcements means the club will once again be relying on veteran Peyton Barber and 2018 second-round pick Ronald Jones as its primary ball-carriers.
Jones handled only 23 attempts during his rookie campaign, but the USC product is expected to be a larger part of the Bucs' offense this season. He's generated some buzz by gaining 13 pounds over the offseason, but adding weight has historically not been a recipe for success for running backs.
Jones' lack of production in his first NFL season was relatively unprecedented, especially for a second-round pick. Here are the all first- or second-round round running backs since 2010 that handled fewer than 100 carries during their respective rookie years, via Pro-Football-Reference.com: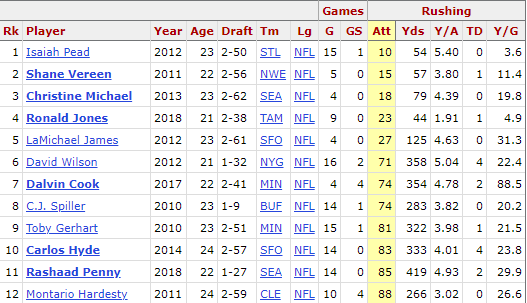 It's not a great group! Some backs like Shane Vereen and Carlos Hyde, eventually found success, but the track of record of RBs who did next to nothing in their rookie seasons is certainly unspectacular. Barber, meanwhile, has never produced an above-average campaign, so Ajayi could be a welcome addition to Tampa Bay's running back depth chart.
Follow @PFRumors