We have a new update in the Tyreek Hill situation. Earlier Tuesday, Kansas City sports radio station 610 KCSP aired previously unheard audio of the Chiefs receiver and his fiance, per Terez Paylor of Yahoo Sports.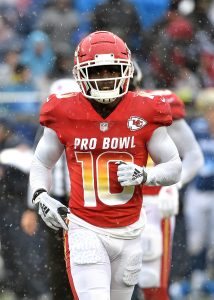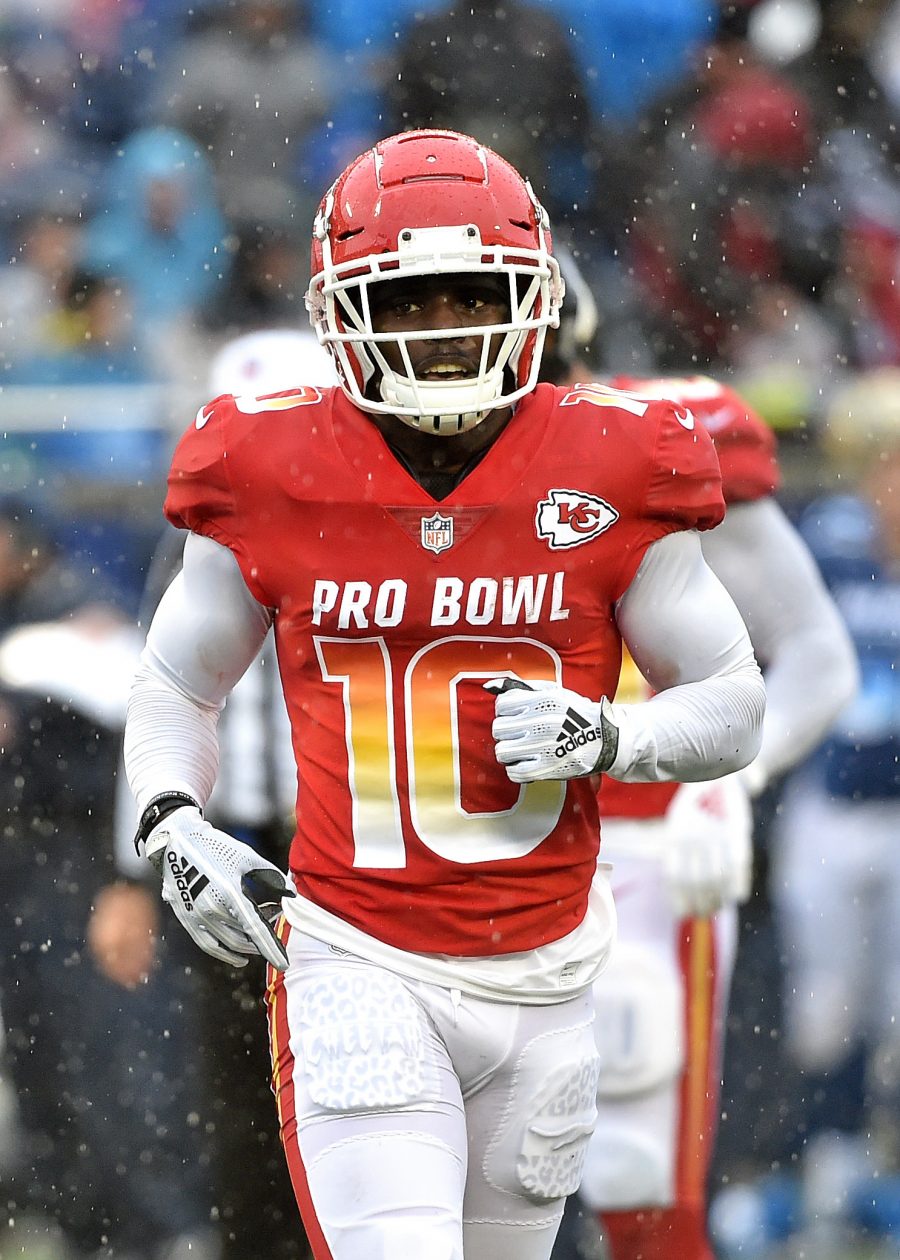 The new audio comes from the same recording that aired on a local TV station back in April. The TV station hadn't aired this part, and in this new audio Hill can be heard denying the domestic violence incident he plead guilty to back in 2014. Hill was starring at Oklahoma State at the time, and his conviction led to him being dismissed by the team.
"… You ruined my life and you lied on me in 2014, bro," Hill said. "And if you want to rewind that night we can rewind that night too, [expletive]. You was in my house. And did I pick you up and slam you? Hell no, I picked you up and put you out my door and after that you left. And on my son you did that, bro. And then then you get in the courtroom you want to sit up there and cry on the stand. 'He hit me, he hit me.' Man, come on bro," he continued.
There's then an exchange where Hill repeatedly asks if he hit her back then, and his fiance doesn't really answer. The two can be heard going back and forth about the 2014 incident for a while before pivoting to the more recent allegation of child abuse, which is where the TV station picked up in April. Paylor has the full details on everything that's new, but ultimately it doesn't sound like this is going to effect Hill's status with the league.
A source told Tom Pelissero of NFL Network that the NFL had the full version of the audio "months ago", so this isn't new to them (Twitter link). So far the investigation seems to be going about as well for Hill as he could've hoped given the circumstances. A few months ago it looked like his time with the Chiefs was coming to an end, but the recent reporting indicates he won't be punished too severely.
The meeting between Hill and the league's investigators reportedly went "very well" for the embattled receiver, and the Chiefs are now expecting him to be suspended for a maximum of four games. The team is expecting him to be at training camp later this month, and apparently could even reopen extension talks with Hill soon. We'll keep you posted if there are any further developments.
Photo courtesy of USA Today Sports Images.
Follow @PFRumors