We heard Friday that new Raiders receiver Antonio Brown is expected to rejoin the team shortly, a report that came on the heels of a great deal of Brown-related drama this week. We learned that the foot injury that has been plaguing Brown stemmed from a cryogenic chamber mishap, and we also learned that Brown has been staying away from team practices after being barred from wearing the helmet that he has used throughout his career.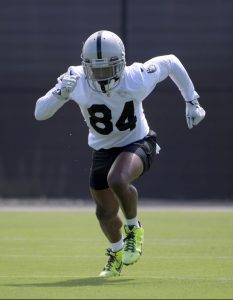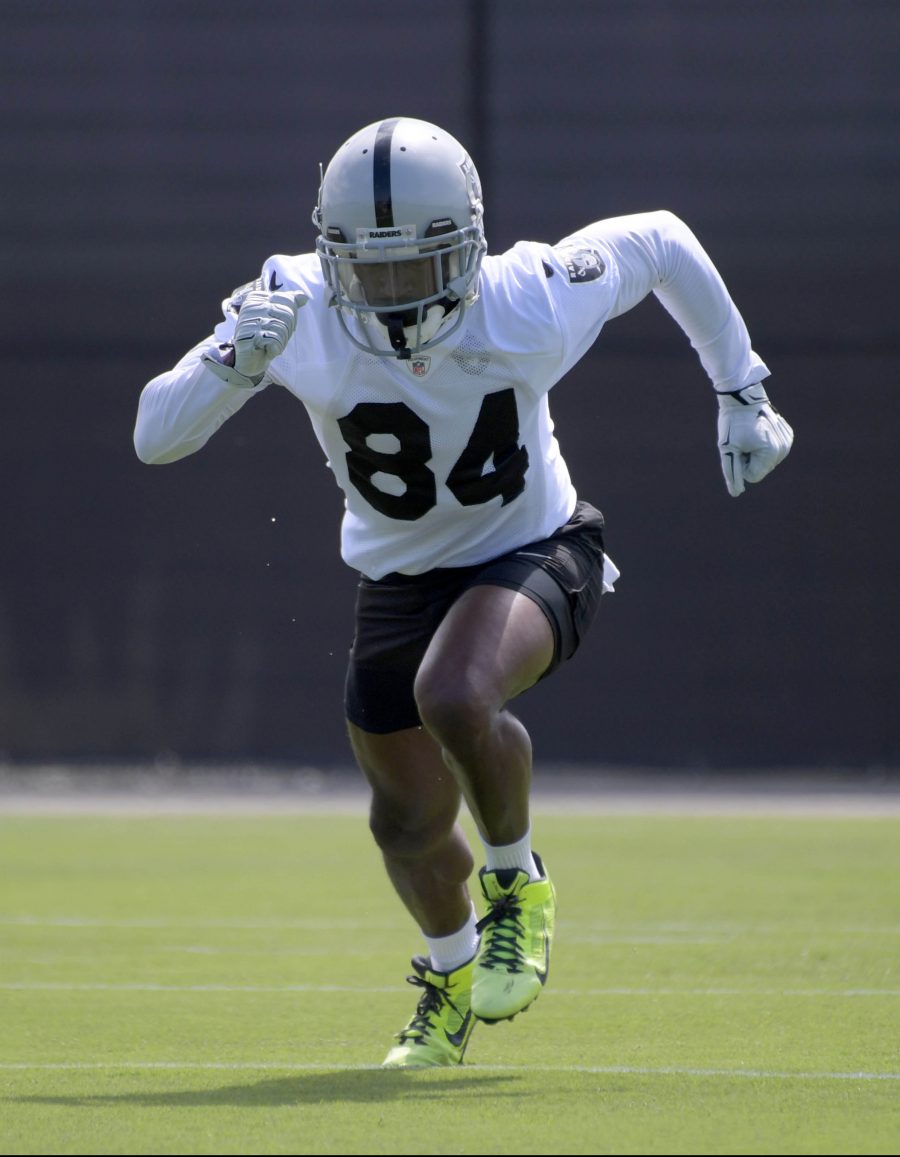 After Oakland's preseason victory over the Rams last night, head coach Jon Gruden was predictably asked a series of questions about Brown's status, and Gruden was 100% supportive of his enigmatic superstar. He said (via Grant Gordon of NFL.com), "[w]e're gonna support him. And whatever his decision is, we'll stand by it. But we're confident he's going to be a huge factor for the Raiders for years to come."
Gruden also indicated that the foot injury, which was said to be a result of Brown's failure to wear proper footwear when he underwent cryogenic therapy, was not actually AB's fault. Gruden said, "I don't know what anybody's writing or anybody thinks, but this foot injury wasn't his fault. This was a total accident. It really wasn't his fault and it's a serious injury. I know some people are smarting at it, but it's really not a laughing matter. The guy was hurt. He's innocent, he didn't do anything wrong."
With respect to the helmet issue, Gruden added, "the helmet thing is a personal matter to him. He has a strong feeling about what he's worn on his head and we're supporting him. We understand the league's position as well, so we're in a tough spot. And we hope Antonio is back here soon, because he's exciting to be around. I'm excited. I got some plays for him, I hope we can start calling them."
A ruling on Brown's grievance against the league is expected to be issued soon, but if Brown is forced to wear a different helmet, he will try to hold the league liable for any head injury he may suffer, as a source with knowledge of the hearing tells Daniel Kaplan of The Athletic. The source said, "I think it'll be interesting if the NFL forces Antonio to wear a different helmet. And he does play and he doesn't retire as some people have reported he will do. And then he suffers a really severe injury. I'd hate to be the NFL. Because now you've forced him into wearing a different type of helmet. And I think at that point, though, the liability will be dramatic."
Of course, the NFL wants Brown to play in a helmet that is believed to be more resistant to head injuries than the one he has always worn, so it seems that the league would have a strong argument if Brown was made to switch and suffered a head injury. On the surface, it sounds like it would be difficult for Brown to prove that the change was a proximate cause of any injury he may sustain.
Nonetheless, Brown is pulling out all the stops to get what he wants, and Gruden and Raiders fans will just have to continue to hope that he shows up soon.
As Mike Florio of Pro Football Talk writes, the team could force the issue by sending Brown the notorious five-day letter (which, as the name implies, would require Brown to return within five days of the letter). If he doesn't return, the Raiders would be able to shut him down for the season and absolve themselves of any obligation to pay him, but given Gruden's comments, it does not sound as if Oakland is preparing to take such an aggressive stance at this point.
Photo courtesy of USA Today Sports Images.
Follow @PFRumors