The Minkah Fitzpatrick saga has come to an end. ESPN's Adam Schefter tweets that the Dolphins have traded the cornerback to the Steelers. Miami will receive a 2020 first-rounder in return. ESPN's Cameron Wolfe adds (via Twitter) that the teams will also be swapping late-round picks.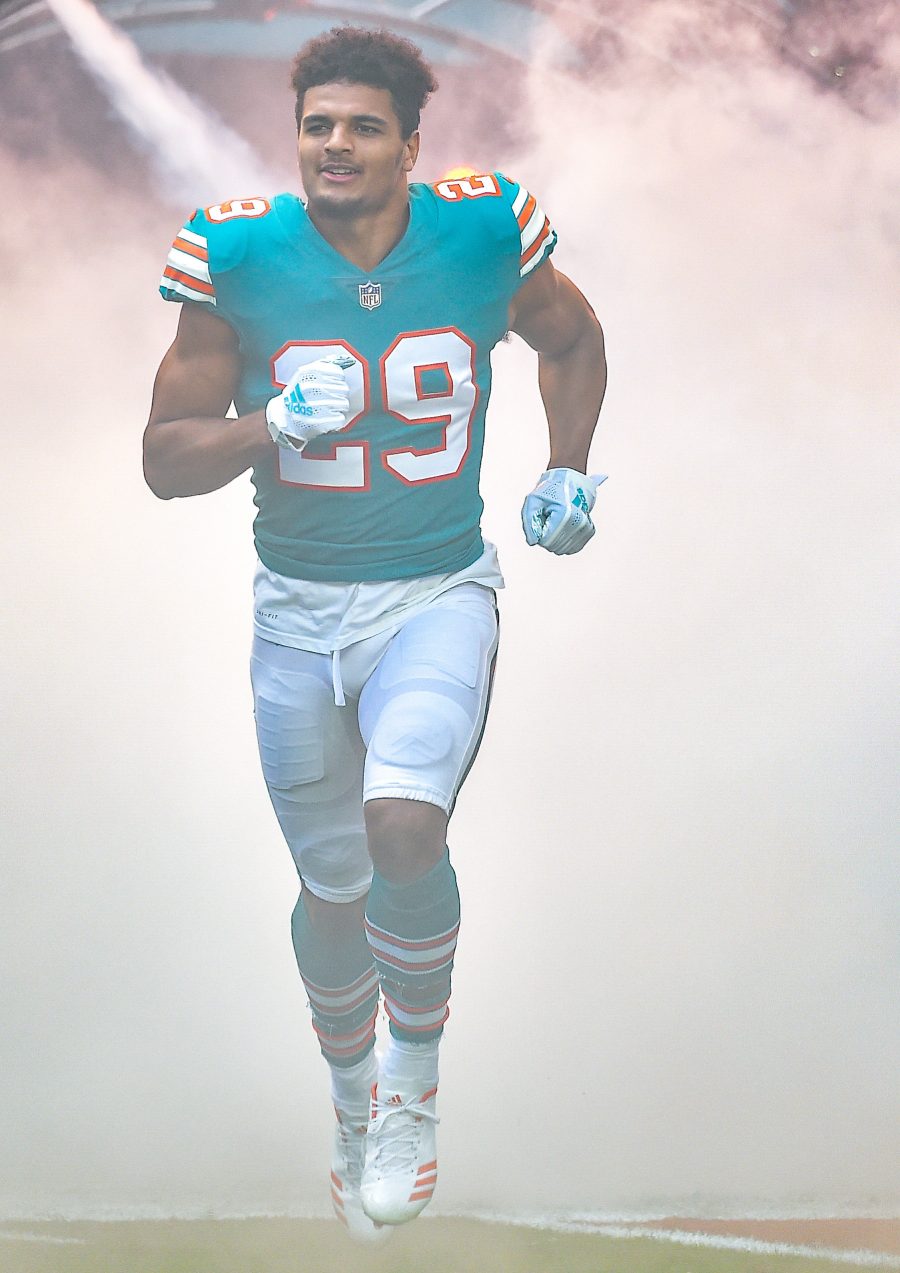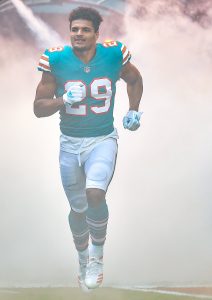 Here's the full breakdown of the trade: The Dolphins will receive a 2020 first-round pick, a 2020 fifth-round pick, and a 2021 sixth-round pick. The Steelers, meanwhile, get Fitzpatrick, a 2020 fourth-round choice, and a 2021 sixth-round selection.
We learned yesterday that league-wide interest in the 2018 first-rounder was "real and serious," with roughly 20 teams reaching out to Miami. Earlier tonight, Jason La Canfora of CBS Sports reported (via Twitter) that a trade was imminent, and he listed the Steelers (along with the Redskins, Cowboys, Chiefs, Eagles, and Seahawks) as potential suitors. While the Dolphins weren't necessarily shopping the cornerback, they were receptive to offers and asking for a first-rounder "and something else."
Fitzpatrick is an undeniably gifted defensive back who has been less than thrilled with the multiple roles he has been asked to fill in Miami's defense to date. His ability to play as both a slot corner and a roaming safety made him a desirable asset. Through two games this season, the 22-year-old has compiled 12 tackles and one forced fumble.
The Dolphins offseason (and preseason, and regular season…) teardown is essentially complete. As ESPN's Field Yates tweets, Miami has three first-rounders (their own, Steelers, Texans) and two second-rounders (their own, Saints) in the 2020 draft, and they also have the Texans 2021 first- and second-round picks (as well as their own).
While yesterday's report indicated that a Fitzpatrick trade would ultimately represent the end of the team's teardown and draft-pick accumulation, it sounds like the Dolphins aren't necessarily eyeing a return to relevance in 2020. Mike Florio of ProFootballTalk.com wrote earlier today that there's "growing suspicion" that the Dolphins may be eyeing a two-year rebuild. The team may even pass on a quarterback during the 2020 draft with the hope that they'll for Clemson signal-caller Trevor Lawrence in 2021.
While the Steelers were in the market for a cornerback, the trade is a considerable risk for a team that just lost Ben Roethlisberger for an entire season. Considering the draft capital they gave up to acquire Fitzpatrick, Pittsburgh's front office has made it clear that they're not giving up on the 2019 campaign. On the flip side, since the front-office is apparently high on the former 11th-overall pick, giving up a potential top-1o selection may still be a net positive, regardless of the Steelers' 2019 record.
Follow @PFRumors