A third Rams trade is happening Tuesday, and it's big. The Jaguars have finally agreed to trade Jalen Ramsey, and the Rams will send them two first-round picks to make that happen, Adam Schefter of ESPN.com reports (on Twitter).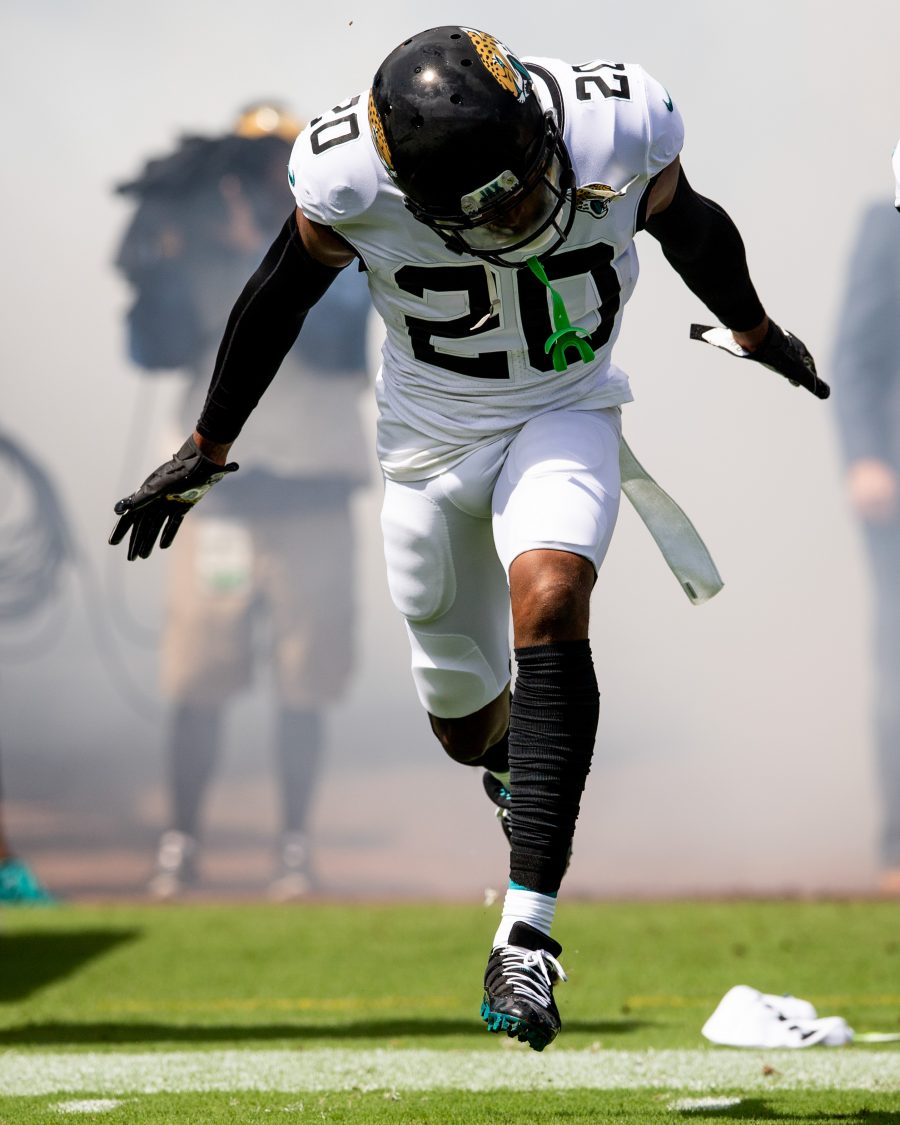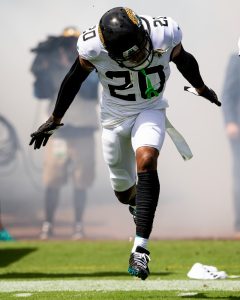 The Rams, who traded Marcus Peters earlier today, agreed to send the Jags their first-rounders in 2020 and 2021. Jacksonville will also acquire Los Angeles' 2021 fourth-rounder. This marks a seismic bet for the Rams, who appear set for yet another high-end extension. Although, no extension parameters have been discussed yet, per ESPN.com's Josina Anderson (on Twitter). But much like the Laremy Tunsil trade, which also involved two first-round picks changing sides, an investment on this level will make re-up talks imminent.
Ramsey has lobbied for a trade for weeks now and continued to sit out Jaguars games due to a back injury, one that has generated league-wide skepticism. The fourth-year standout has not played since Week 3, missing his first NFL games due to this back malady/trade request. Ramsey has since Photoshopped himself in Rams gear (Twitter link), which seems like an indication he will have recovered in time to face the Falcons on Sunday.
This trade comes after Shad Khan insisted he wanted to keep Ramsey and after the Jags owner expressed a willingness to make the disgruntled defender the NFL's highest-paid corner. Instead, the Jaguars are moving on — after receiving their offer of two first-rounders and then some.
Los Angeles placed Aqib Talib on IR with a rib injury Monday and traded Peters to Baltimore. While Talib will be out at least eight weeks, the Pro Bowler looks like an IR-return candidate. He would be in line to join perhaps the NFL's best cornerback upon return.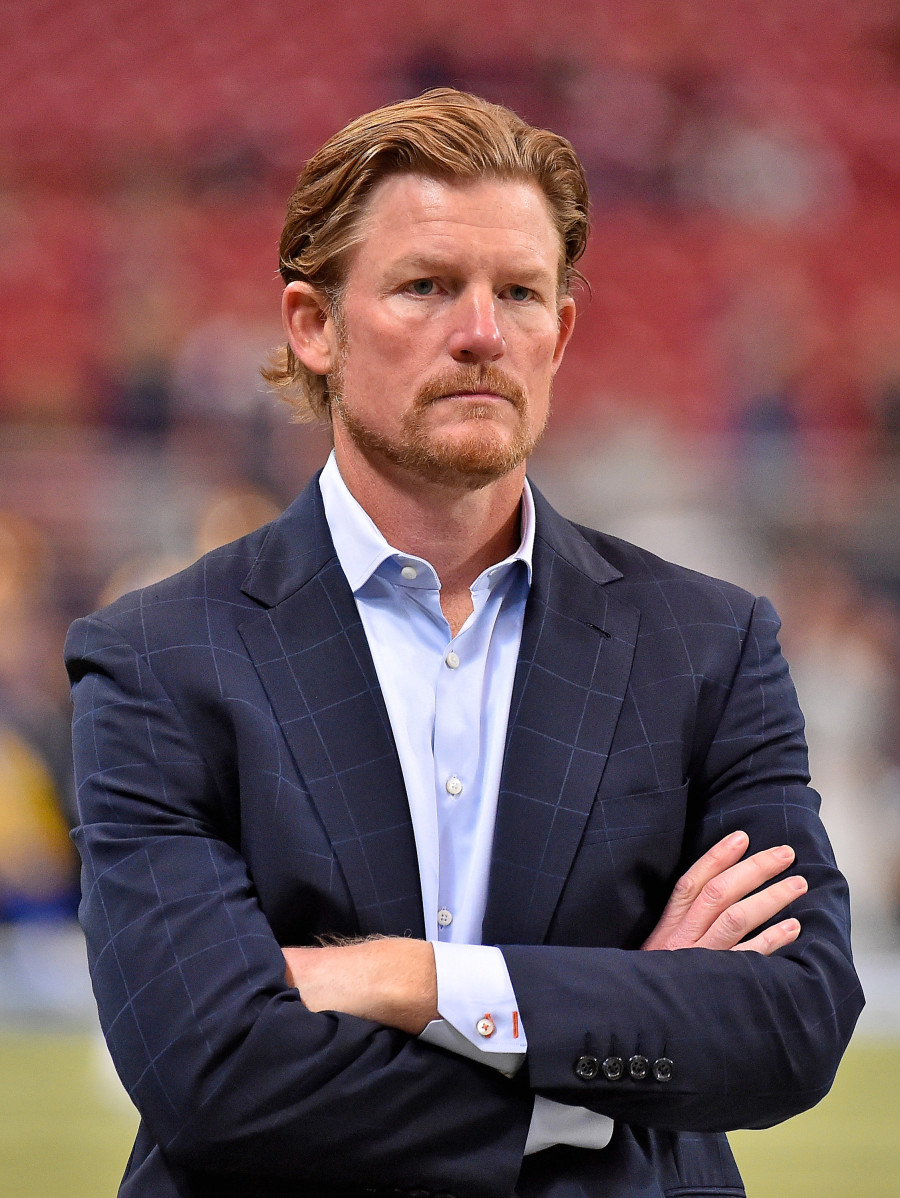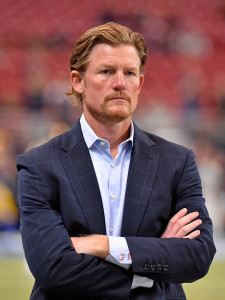 Ramsey, the 2016 No. 5 overall pick, has made two Pro Bowls and landed on the 2017 All-Pro first team. The Florida State product who played a major role in elevating the Jags to the 2017 AFC championship game is signed through the 2020 season.
He had expressed frustration with the Jaguars' front office; the Jags had refused to discuss an extension with the soon-to-be 25-year-old defender this year. The Rams have handed out a bevy of high-profile re-ups over the past two years — to Brandin Cooks, Todd Gurley, Aaron Donald and Jared Goff — and now look to be ready to reset the stagnant cornerback market.
The Rams entered this season with Talib and Peters as contract-year starters. Ramsey will now lead their corner group for the next two months, with Troy Hill, Nickell Robey-Coleman, Darious Williams and third-round rookie David Long. Les Snead has not shied away from splashy moves during the Sean McVay era, and with the Rams having now lost three straight games for the first time in three seasons, the longtime GM is taking a big gamble on a top-tier talent.
This marks new territory for cornerback trade hauls, with the Jags now holding two first-round picks in 2020 and '21. Darrelle Revis once fetched first- and fourth-round picks in 2013; this price certainly blows that return away. It will continue a run of Rams drafts without first-round picks. They have not made one since trading up for Goff in 2016.
It also represents a major shift for the Jaguars, who are moving on from probably their best player. Jacksonville has used second-year UDFA Tre Herndon in Ramsey's place since his absence began. That Herndon-A.J. Bouye setup looks set to continue, with the Jags breaking up one of the league's premier corner tandems.
Follow @PFRumors