Three years ago today, the Panthers signed their new franchise face. Christian McCaffrey, the No. 8 overall pick, inked his first deal and became the first player in the 2017 class to finalize his rookie deal.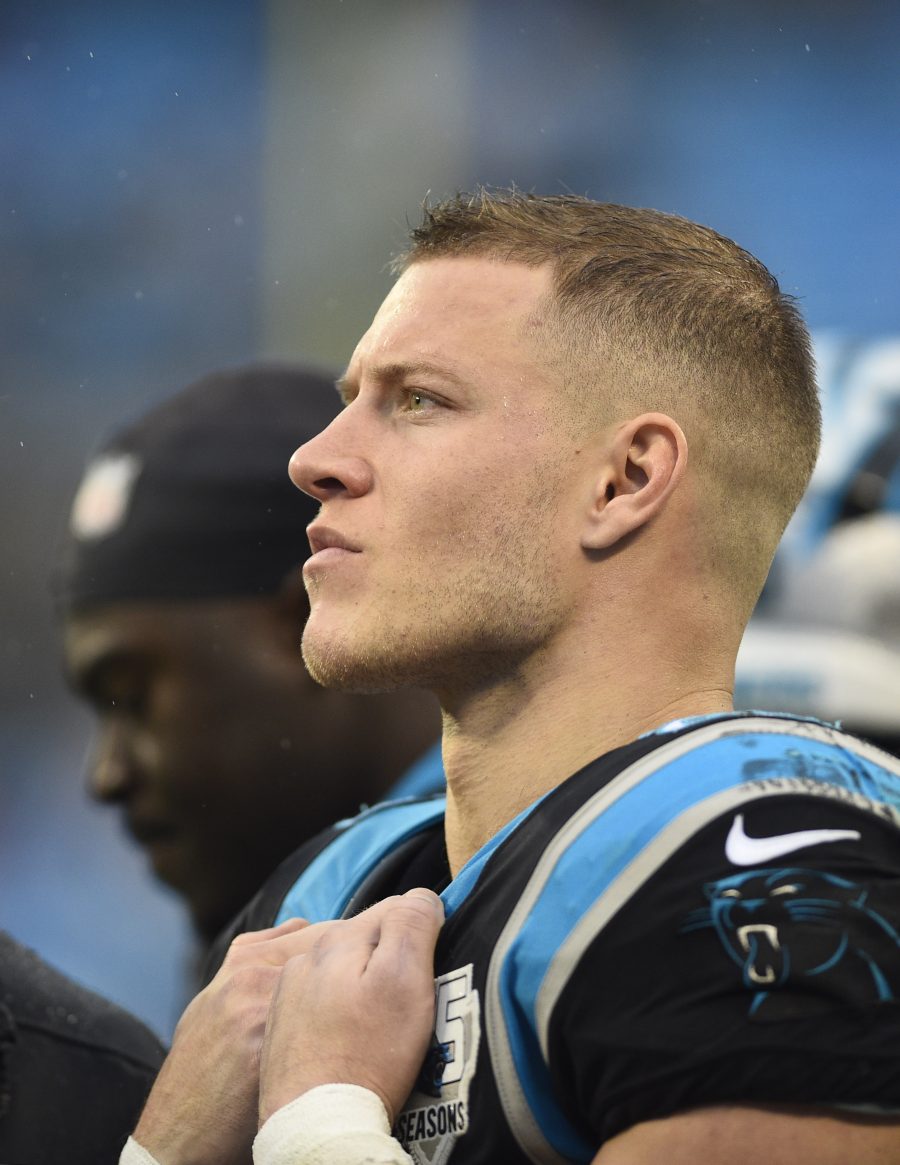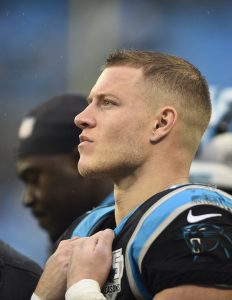 [RELATED: PFR's 2021 Option Tracker For The 2017 NFL Draft Class]
McCaffrey, per one NFL GM who spoke with ESPN's Adam Schefter, had "the best combine workout" he's ever seen. "Ever." The Panthers more or less agreed, selecting him to bolster an offense that badly needed his blend of running ability and pass-catching acumen. In 2016, the Panthers ranked just 25th in DVOA. With McCaffrey to take the torch from established veteran Jonathan Stewart, they were off and running.
Heading into the draft, McCaffrey was a wanted man. The Broncos tried to make a legacy pick for Ed McCaffrey's son with an offer to move up from No. 20. The Eagles, at No. 14, also wanted him. Ditto for several other clubs. Too bad, GM Marty Hurney said.
McCaffrey made his mark as a receiver immediately. As a rookie, he hauled in 80 catches for 651 yards, including a ten-catch game against the Eagles, just to rub it in (though, the Eagles won 28-23 thanks to two Zach Ertz touchdowns). As an NFL sophomore, the Stanford product stepped up his game to a whole new level – nearly 1,110 yards rushing, 107 catches for 867 yards, and 13 total touchdowns. And, last year, he was just flat out ridiculous: 1,387 yards on the ground, 116 catches for 1,005 yards, and 19 TDs all together. Similar to Le'Veon Bell in his prime years, McCaffrey has solidified himself as an elite RB1 and a top-level WR2, all rolled into one.
McCaffrey's first contract paid him roughly $17.2MM over four years with a signing bonus of ~$10.7MM. This year, the Panthers rewarded him by effectively bypassing the fifth-year option process. CMC is now the highest-paid running back in NFL history thanks to his four-year, $64MM deal. That's good for an average annual value of $16MM and a commitment through the 2025 season. (And, to the Panthers credit, they'll be reasonably well protected against any unforeseen snags. The deal has $30MM fully guaranteed with $38MM in practical guarantees.)
The Eagles (Derek Barnett) and Broncos (Garett Bolles) wish they could go back in time and make a Godfather offer for CMC, but hindsight is 20/20 and rocket ships don't have rear views. Today, the Panthers' new head coach is pretty happy with how it all turned out.
"To label him a running back, that's not respectful to him," Matt Rhule said earlier this year. "He's a tailback/wideout. He can do it all. I'm anxious to get him out there and to continue to build this thing around him."
Follow @PFRumors