Dak Prescott will sign his exclusive franchise tender by Monday, according to a source who spoke with ESPN.com's Adam Schefter (via Twitter). With that, the Cowboys quarterback will be slated to play out 2020 on a one-year, $31.4MM deal. After that, the two sides will have just a few weeks to hammer out a multi-year deal.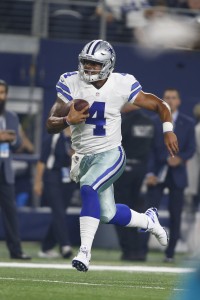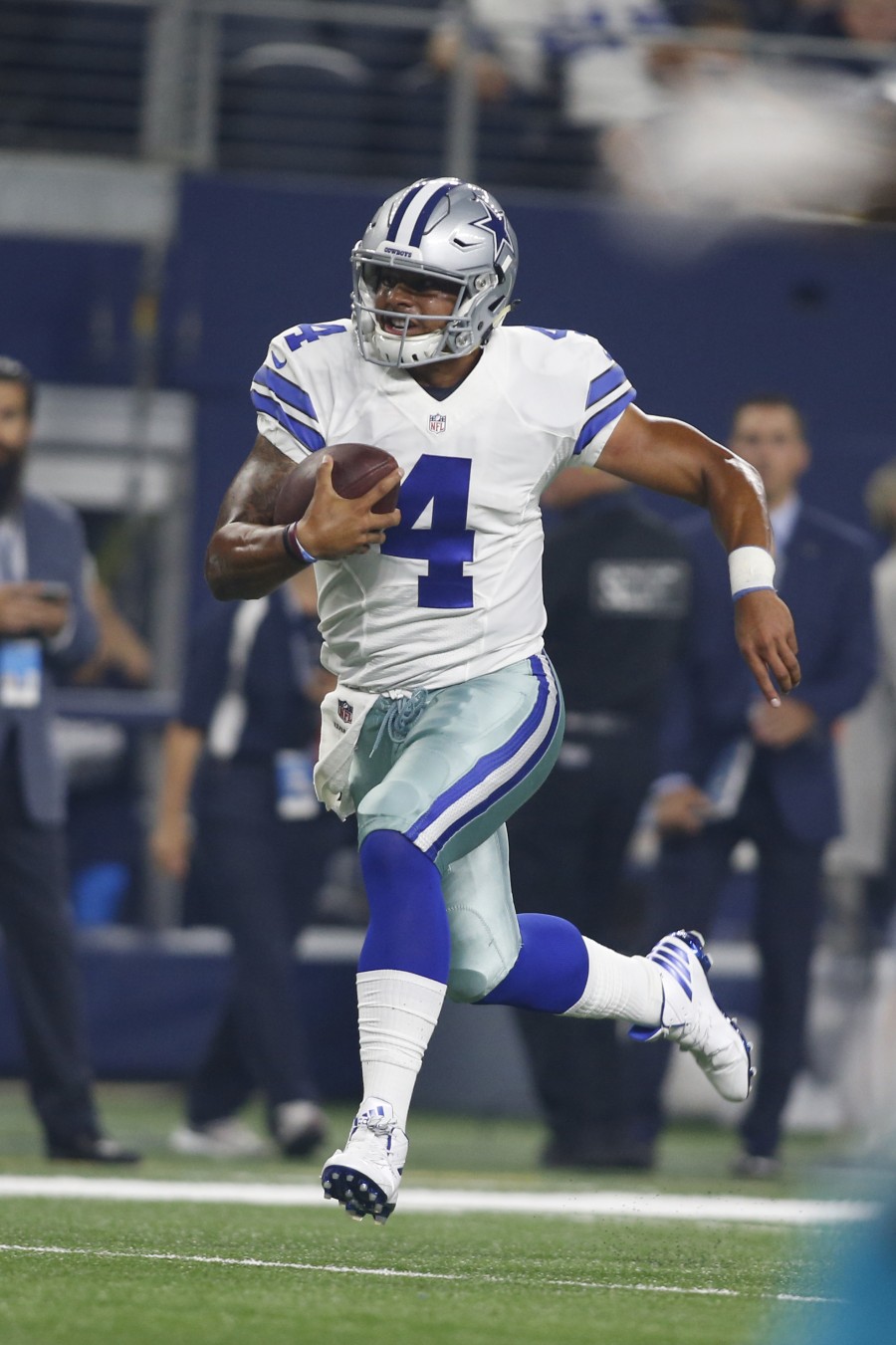 [RELATED: Prescott Pushing For Four-Year Deal?]
For months, we heard that Prescott was pushing for a two or three-year deal while the Cowboys were looking for a five or six-year add-on. Now, it seems like the two sides are closer than previously believed – at least, in terms of contract length. Prescott reportedly wants a four-year deal and the Cowboys would prefer a five-year arrangement.
Prescott is aiming for a deal that would pay him more than $35MM/year, enough to top Russell Wilson. That's not exactly chump change for the Cowboys, but they'd rather lock up the QB than risk his asking price skyrocketing next year. If Prescott's full 2020 played out like his 2019 first half, he'd be in line for untold riches next year. At that point, the Cowboys would have to give him an absolute fortune or tag him with a 20% raise over this year's tag, for ~$37.7MM. Even in the tag scenario, it's unlikely that Prescott would cooperate.
Under the more commonly used non-exclusive tag, other teams would have had a shot to sign Prescott to an offer sheet. Instead, the Cowboys opted for the slightly more expensive exclusive tag. Ultimately, it was a ~$5MM difference between the two.
Last year, Prescott threw for 4,902 yards and 30 touchdowns. Meanwhile, the two-time Pro Bowler won't turn 27 until the end of July.
Photo courtesy of USA Today Sports Images.
Follow @PFRumors