2:56pm: The players the Raiders sent home from the team's facility Wednesday — Abram, Kolton Miller, Denzelle Good, Rodney Hudson and Gabe Jackson — will be placed on the reserve/COVID-19 list, Ian Rapoport of NFL.com tweets. These players now qualify as high-risk contacts of Brown and will need to isolate for five days. Their last contact with Brown was Monday, however. That would allow these players — barring a positive test — to play Sunday, though it will sideline them from practice this week. Still, this development probably points to the NFL needing to postpone this game to Monday or Tuesday.
One good sign: no new positive tests emerged from Wednesday's round of testing, Pelissero tweets. But the issues the Patriots and Titans experienced with the coronavirus illustrate the Raiders have not necessarily turned a corner here.
2:36pm: The NFL is preparing to move the Raiders-Buccaneers game off its Sunday slate, it appears. The league announced Thursday it will shift Bucs-Raiders from a primetime slot to 3:05pm CT Sunday. Seahawks-Cardinals will now be Sunday's primetime game.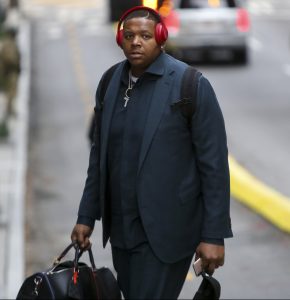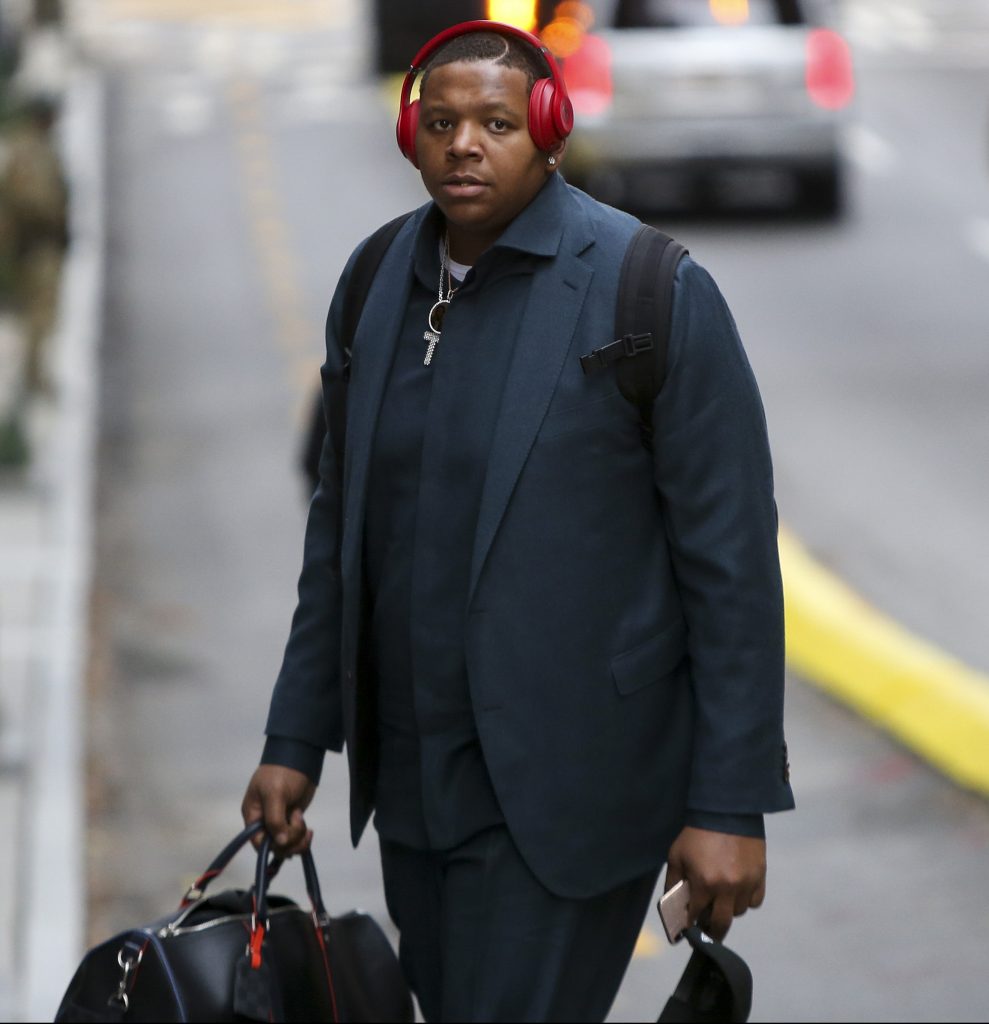 Positive COVID-19 tests for Trent Brown and Damon Arnette have put the Raiders' Sunday status in jeopardy. Additionally, the NFL and NFLPA are investigating the Raiders for COVID-19 compliance, Tom Pelissero of NFL.com tweets.
The league has video of Brown and other Raiders offensive linemen congregating without masks, Pelissero adds, and Brown is not believed to have consistently worn his tracking device. He is now on Las Vegas' reserve/COVID-19 list, and none of the other Raiders told to isolate — the rest of their starting O-line and safety Johnathan Abram — have returned to practice.
This has obviously clouded Sunday's game. The Raiders have already had their bye week, giving the NFL another major test in this COVID-19-altered season. Brown is asymptomatic, per Pelissero (video link).
The NFL has shifted a few games around this season, but it has thus far avoided postponing a team's game after a bye week. Las Vegas' bye came in Week 6. Were the Raiders to see their Week 7 contest postponed to a later date, the league would run into logistical issues getting that contest scheduled. The rumored Week 18 makeup window remains in play, though the league has been able to avoid serious discussions of implementing it. A Raiders postponement beyond Tuesday would push that issue back to the forefront.
Thursday's schedule change is not the first time the Raiders have run into COVID-19-related trouble. Jon Gruden was issued a six-figure fine for mask violations in September, and Darren Waller's charity event last month featured Raiders seen without masks. For now, the league expects Bucs-Raiders to take place in a lower-profile time slot Sunday. But the schedule change makes it easier for another postponement to commence.
Photo courtesy of USA Today Sports Images.
Follow @PFRumors