Kirk Cousins has been the first quarterback to open three straight seasons as the Vikings' starter since Daunte Culpepper. In between, the franchise took several notable swings to fill the position. One of those came nine years ago, when Donovan McNabb made his third and final NFL stop.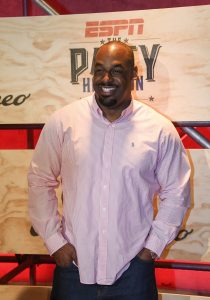 The Vikings acquired McNabb from Washington in July 2011 — after the lockout's conclusion led to the 2011 league year beginning just before training camp — by trading a sixth-round pick for the then-34-year-old passer. (That pick turned into Alfred Morris in 2012.) But after six starts, Minnesota benched the former Pro Bowler.
On Dec. 1, 2011, the Vikings waived McNabb in what then-HC Leslie Frazier described as a mutual decision that would free up McNabb to catch on elsewhere. That did not end up happening, and the '11 season in the Twin Cities became McNabb's 13th and final NFL campaign.
Culpepper's severe knee injury in 2005 led the Vikings to a run of passers. They pivoted back to Brad Johnson following Culpepper's career-altering setback and used a 2006 second-round pick on Tarvaris Jackson, who served as the team's primary starter from 2007-08. Brett Favre notably replaced Jackson, but his retirement following the 2010 season left the Vikings again in need at quarterback.
The Eagles had completed the rare intra-division QB trade, ending McNabb's Philadelphia tenure at 11 seasons by sending him to Washington in 2010 — months after he led the Eagles to a playoff berth and earned his sixth Pro Bowl nod. McNabb, however, did not replicate that form in Washington, finishing the '10 season with a 14-15 TD-INT ratio.
In Minnesota, the former No. 2 overall pick produced a better QBR figure (55.3) than he did in Washington (48.2). But he threw just four touchdown passes in six starts and went 1-5 as the Vikes' first-stringer. Frazier, who was with the Eagles when they drafted McNabb in 1999, benched the veteran for first-round pick Christian Ponder that October. The Eagles' all-time leader in passing yards and touchdown passes, McNabb went unclaimed on waivers and ended up officially retiring as an Eagle in 2013. But his final game action occurred with the Vikings.
The Vikings have not needed quarterback stability to venture to the playoffs. Since Culpepper's injury, each of the franchise's six postseason berths came with a different QB1. Minnesota is keen on Cousins ending this unusual run, having signed him to a two-year, $66MM extension in March.
Photo courtesy of USA Today Sports Images.
Follow @PFRumors