Quarterback Dwayne Haskins has been released, per an announcement from the Washington Football Team. The news comes just hours after Haskins was benched and leapfrogged on the depth chart by Taylor Heinicke.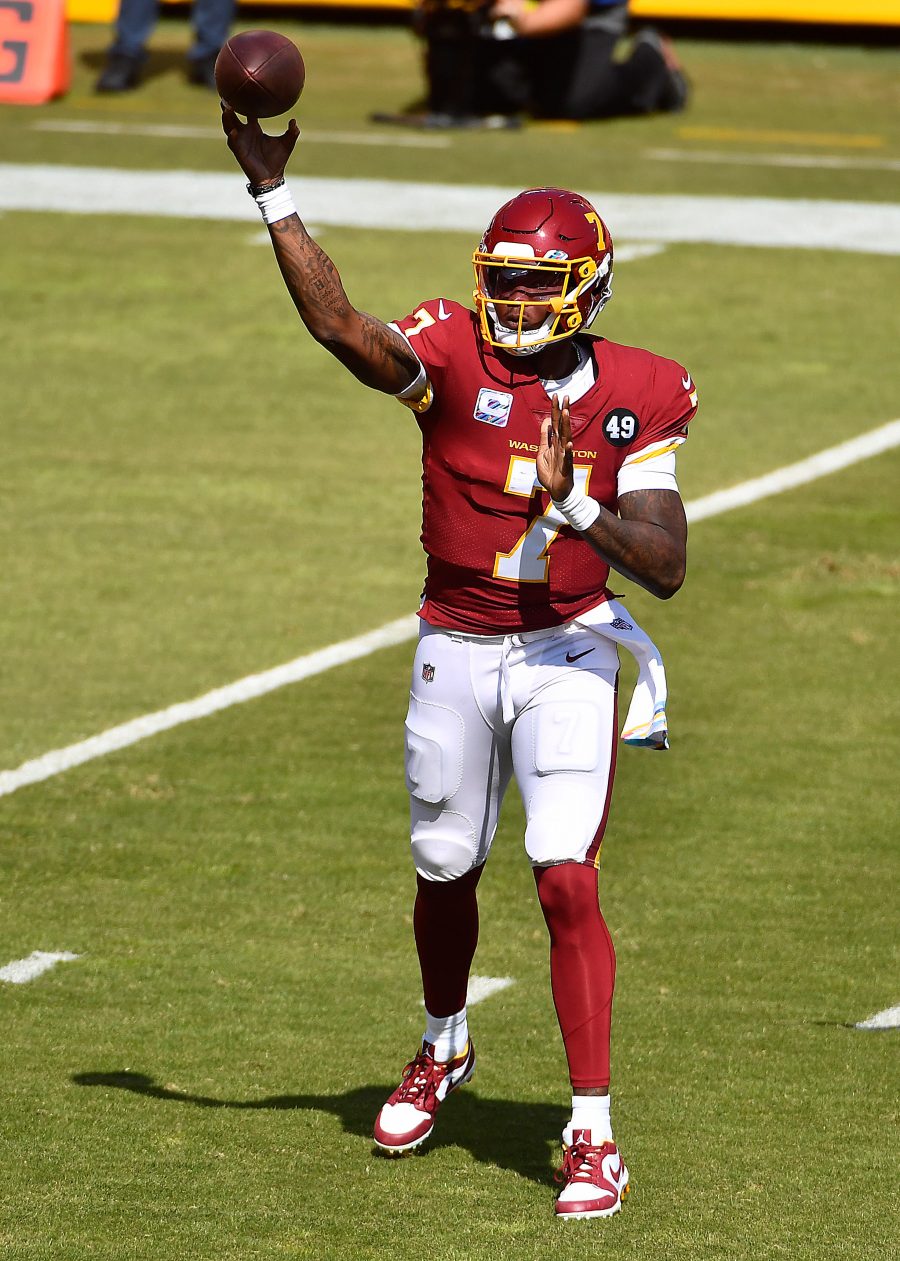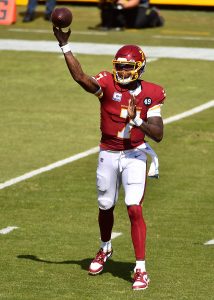 "This afternoon I met with Dwayne and informed him that we would be releasing him," head coach Ron Rivera said in a statement. "I told him that I believe it benefits both parties that we go our separate ways. We want to thank Dwayne for his contributions these last two seasons and wish him well moving forward."
Washington had high hopes for Haskins after selecting him in the first round of the 2019 draft. It was a move that the franchise came to regret, and Ron Rivera's regime had little reason to keep up appearances. Haskins didn't inspire confidence in his second pro season and his Week 16 performance put their playoff hopes in jeopardy.
Haskins started on Sunday in place of Alex Smith, completing just 50% of his passes for 154 yards, zero touchdowns, and two interceptions. He also lost a crucial fumble. NFL journeyman Heinicke took his place and looked a whole lot better. If Smith can't go in the regular season finale, it'll be Heinicke under center for the WFT.
Per league rules, Haskins will be subject to waivers. If he goes unclaimed in the next 24 hours, he'll be free to sign with any team. As a first-round pick his initial rookie deal is fully guaranteed, meaning that any team that claims him would be on the hook for $1.8MM in 2021 and $2.46MM in 2022. If he goes unclaimed, it'll be Washington paying him that money.
With those millions coming his way, it's probably more likely that any interested teams pass on him on waivers and try to sign him to a cheap non-guaranteed deal instead. It's a remarkable fall from grace for the former Ohio State star who was the 15th pick in the draft less than two years ago.
There were reports that former coach Jay Gruden's staff never wanted him, and that he was forced on them by owner Dan Snyder. Obviously, Rivera's new staff had no connection to the pick, making it easier to cut ties. Due to his college accomplishments and draft pedigree we haven't heard the last of him, but he also certainly won't be handed a starting job anywhere after what he's put on tape the past two years.
He'll finish his tenure in Washington averaging 6.3 yards per attempt with 12 touchdowns and 14 interceptions in 16 games and 13 starts. His best bet to salvage his career may be to try to find a team with an aging veteran quarterback he can sit behind with a coaching staff interested in developing him.
Follow @PFRumors