Ravens running back Mark Ingram is now a full-fledged free agent. After going unclaimed on waivers, Ingram is free to sign with any team, including those in the playoffs.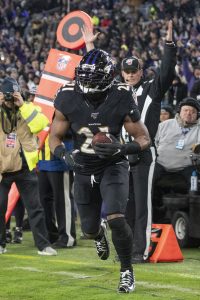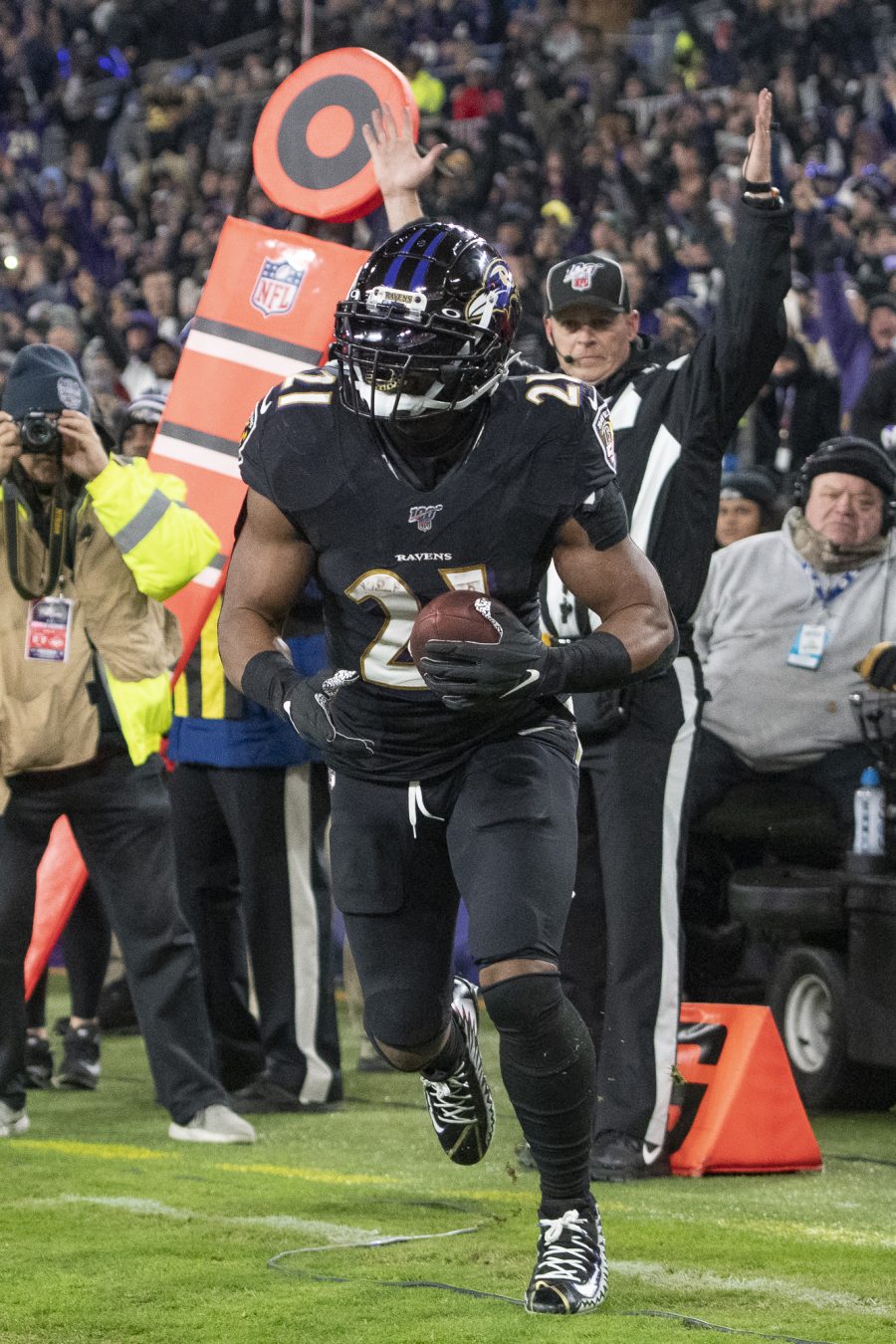 [RELATED: Ravens To Explore Extension For Lamar Jackson]
Per league rules, Ingram would have been barred from taking the field for any playoff team that claimed him this week. However, after passing through the waiver wire, he's postseason-eligible. The Bills, for example, sign Ingram today and have him on the field for Sunday's AFC Championship Game against the Chiefs.
The Ravens made Ingram a healthy scratch in each of their playoff games this year. Once they were eliminated, they released Ingram to save $5MM against the 2021 cap and allow him to catch on elsewhere. The Ravens could have waited until mid-February or March to do the same thing, but they wanted to give Ingram and other players like Robert Griffin III an opportunity to win a championship.
Ingram, 31, finished out with just 72 carries for 299 yards in nine games. It was the worst season of his career, but he did still manage 4.2 yards per tote. The Bills, who have lacked consistency on the ground, could use someone like that. And, for what it's worth, Ravens head coach John Harbaugh believes that he still has gas left in the tank.
"He'll still play, I guarantee you," Harbaugh said (via AL.com). "Mark and I had this conversation. He has plenty of football left. He's going to contribute next year and beyond in the [NFL]…He's a very good player, a very physical back. I remember when we played him the last time we played the Saints, and you see a guy on tape, and then he ran up our sideline and hit a couple guys on the sideline and popped up. And I looked at him, I was like, 'This guy is physical, man. This guy is a tank.' And he also had great feet. I was really impressed with him. Then we got him here, and I got to see it close up."
Meanwhile, the Ravens will build their running game around J.K. Dobbins, who averaged an eye-popping 6.0 yards per carry in his rookie season.
Photo courtesy of USA Today Sports Images.
Follow @PFRumors