Every time it seems like the 49ers have put the Jimmy Garoppolo story to rest, it takes another twist. GM John Lynch recently made headlines by saying there was "no doubt" Garoppolo would be the team's 2021 starter, but there apparently is some doubt after all.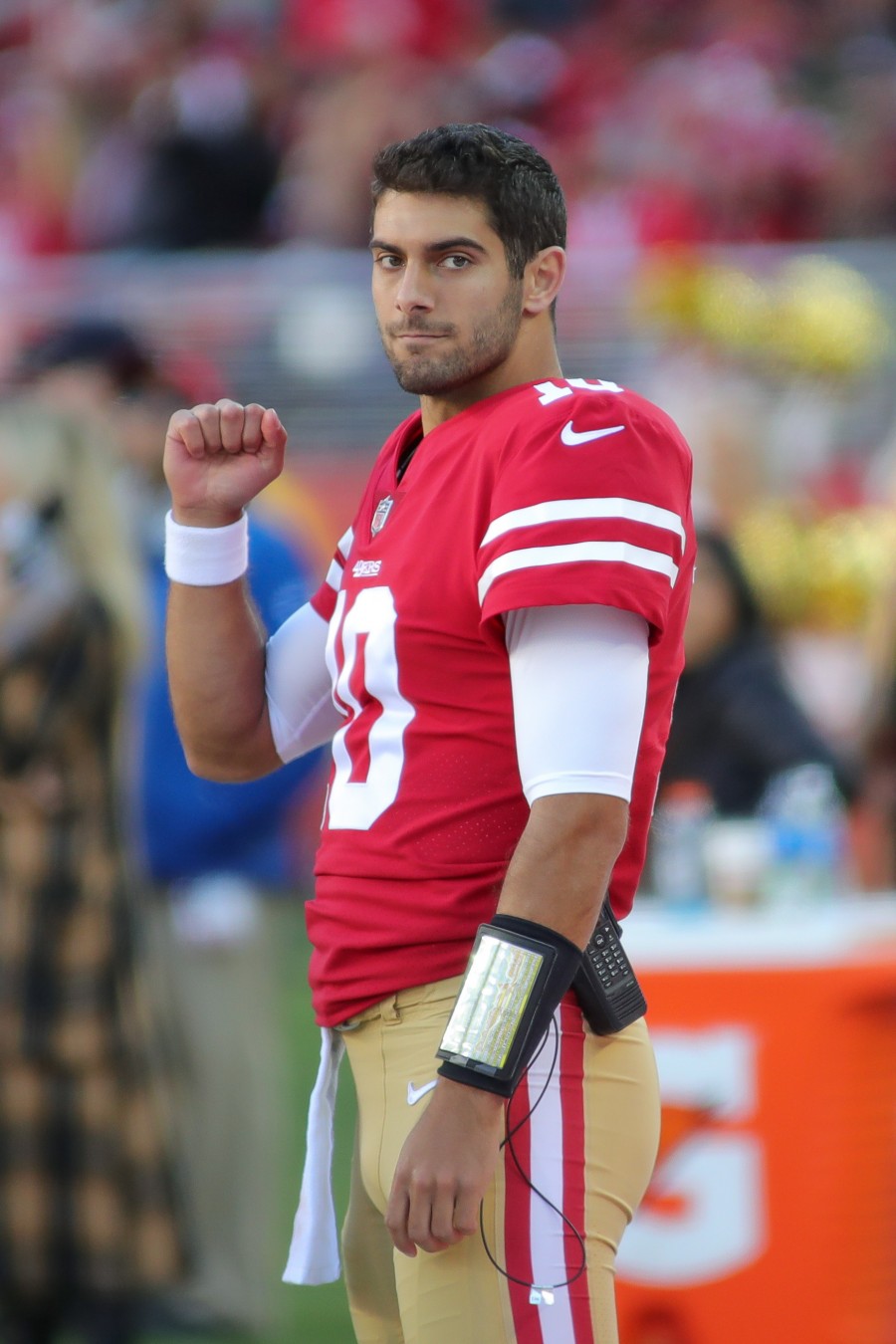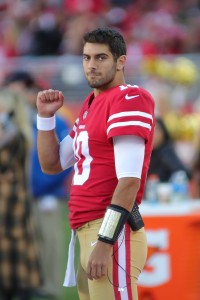 "Many around the league still expect Garoppolo to be available" in trade talks, Ben Volin of the Boston Globe writes. Garoppolo is one of only a handful of players around the league with a no-trade clause, so he'd have to give his approval for any potential destination. Lynch's comments always rang a bit hollow considering the team reportedly inquired about Matthew Stafford before balking at the asking price.
Head coach Kyle Shanahan has also waffled at various points about how committed to Garoppolo he is. Regardless of whether he's good enough to be their long-term starter, there are also questions about Jimmy G's health issues, which Lynch acknowledged recently.
He played all 16 games in San Francisco's 2019 NFC Championship season, but played in only three in 2018 and just six this past year. Although his status as the 49ers' starter is apparently not as set in stone as we may have believed earlier this week, Volin does say that he thinks the team "would have to be bowled over by a trade offer" to move Garoppolo.
In his latest 'Football Morning in America' column, Peter King of NBC Sports wrote that if the 49ers can convince Garoppolo to waive his no-trade clause he could see them being 'all in' on Deshaun Watson. Just for entertainment he floated a couple of hypothetical trade scenarios, including a fun one where the Vikings send Kirk Cousins to San Francisco and the 49ers send Garoppolo to Houston in a three-team deal that ends with Watson in Minnesota. Obviously Shanahan and Cousins have a long history dating back to their time in Washington together.
If Garoppolo were to be traded eventually, the Patriots would have to be considered as a potential suitor given that it was Bill Belichick who brought him into the league with a second-round pick back in 2014.
Follow @PFRumors