In the mix for Matthew Stafford and potentially residing atop Deshaun Watson's trade destination list, the 49ers have not exactly been out of the mix in this all-action quarterback offseason. But publicly, their plan remains Jimmy Garoppolo-centric.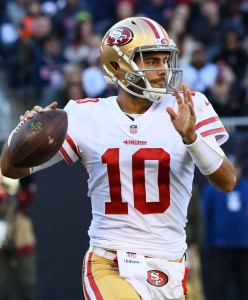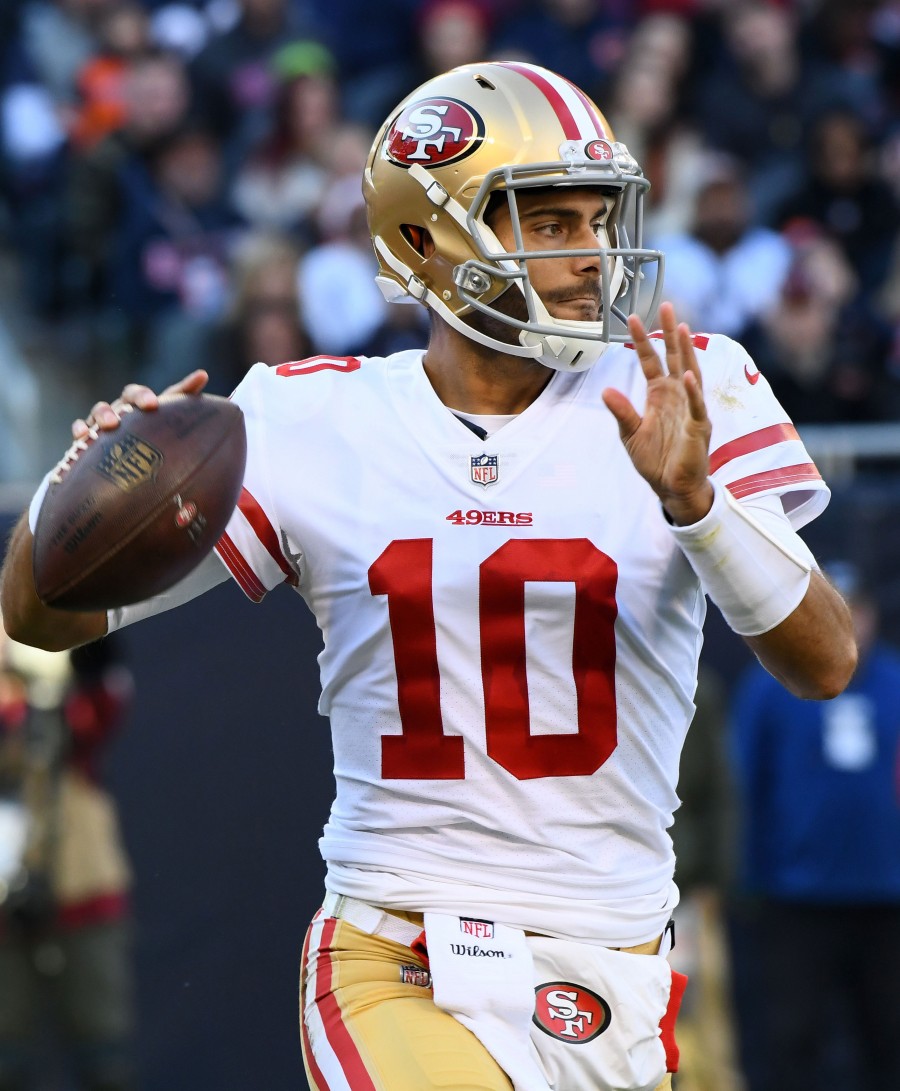 John Lynch said, during an appearance on Clark Judge's Eye Test for Two podcast (via FullPressCoverage.com), he has no doubt "at all" Garoppolo will be under center for the 49ers in Week 1 if he is healthy. This has been the 49ers' party line for months, but Lynch tripling down amid a frenzied QB trade market is certainly notable.
Kyle Shanahan went from projecting Garoppolo as his 2021 starter to providing a "you can't say anything with certainty" caveat to that projection in December. The 49ers discussed Stafford with the Lions but are not believed to have submitted an offer, adding some fuel to the plans for a fourth season with Garoppolo as their Week 1 starter being genuine. The 29-year-old passer is signed through 2022 on what is now a year-to-year contract.
Unless the 49ers can land a major upgrade — which Watson would certainly be — the expectation is they will run it back with Garoppolo. But Lynch indicated the team does plan to pursue a backup. Garoppolo has missed 23 games since his September 2018 ACL tear.
"When he's healthy, he's played at a high level," Lynch said of Garoppolo. "But we probably have to add someone. We probably need to improve ourselves, so if he's not there we're all right … we can win games."
Nick Mullens is a restricted free agent, but San Francisco's backup is recovering from elbow surgery that could sideline him until training camp. Since trading for Garoppolo in 2017, the 49ers are 24-9 when Garoppolo starts and 7-19 under Mullens or C.J. Beathard. The latter is a free agent. Non-Dak Prescott free agency this year, as of now, stands to include the likes of Jacoby Brissett, Cam Newton, Jameis Winston, Andy Dalton, Ryan Fitzpatrick, Tyrod Taylor and Mitchell Trubisky.
Photo courtesy of USA Today Sports Images.
Follow @PFRumors