Marshawn Lynch was certainly unpredictable during his playing career. So, when it was reported six years ago today that the Seahawks had offered the running back a lucrative contract extension, not many were sure how the negotiations would unfold. Honestly, most fans and pundits were focused on Seattle's Super Bowl matchup with New England scheduled for later that night.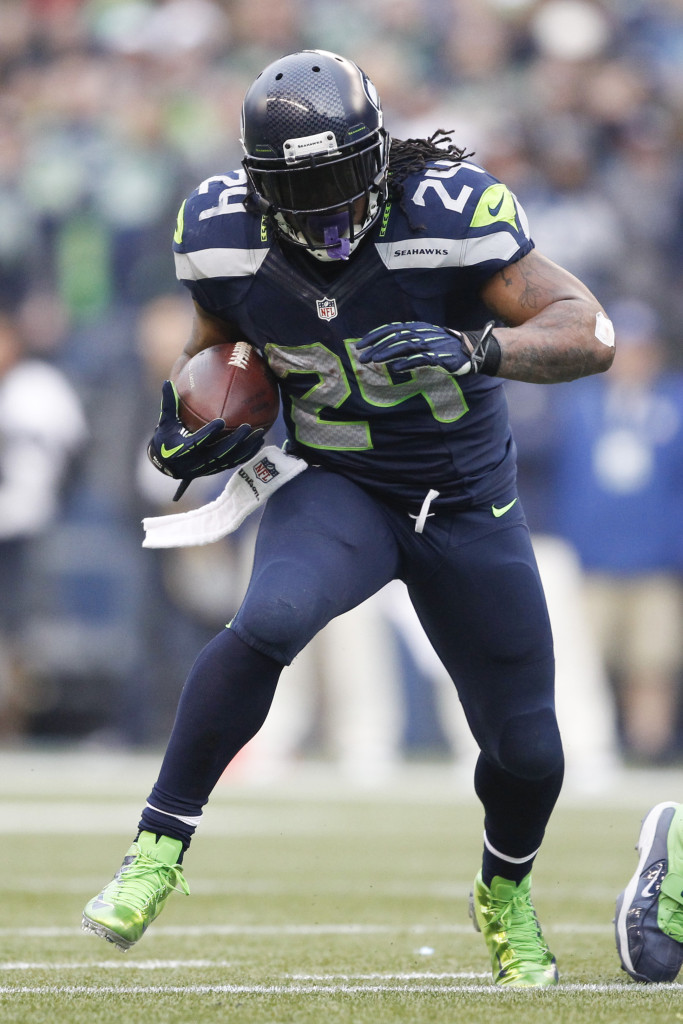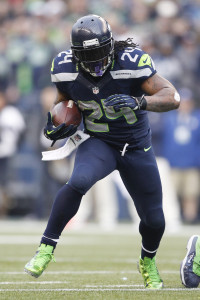 Before we discuss how the story ultimately ended, let's go back to February 1st, 2015. Lynch was coming off his fourth-straight Pro Bowl season, finishing with 1,673 all-purpose yards and a career-high 17 rushing/receiving touchdowns. He continued that performance in the postseason, including Super Bowl XLIX, when he ran for 102 yards and one touchdown. Of course, Lynch famously got snubbed when the Seahawks were within yards of a game-winning touchdown (and we all know how that game ended).
While the season may have ended in disappointment, there was no denying that Lynch was a key member of the Seahawks offense. With the veteran running back set to make only $5MM in 2015, Seattle's front office understood that their star deserved a raise. So, they offered their running back an extension, and the terms started to leak out on this date six years ago. The new deal would pay Lynch $10MM in 2015 alone, and the "huge" extension was expected to keep Lynch in Seattle for the rest of his career.
Ultimately, Lynch signed that extension with Seattle in March of 2015, but it didn't provide the long-term security that many expected, as the new deal was worth $24MM over two years. Unfortunately, Lynch was never really the same after inking his new contract. He was limited to only 417 rushing yards and three touchdowns in 2015, and sports hernia surgery knocked him out of the lineup for the second half of the season. Lynch eventually made his return in the Divisional Round, a game the Seahawks ultimately lost to the Panthers.
A few weeks later, Lynch shocked the NFL by announcing his retirement. Of course, considering that aforementioned unpredictably, it didn't take long for rumors to start popping up about a potential comeback. Ultimately, he returned to his hometown Raiders for the 2017 season, a deal that required the Seahawks to participate in a trade (considering they still held his rights). Lynch spent two seasons in Oakland, and he once against announced his retirement following the 2018 campaign.
Of course, that wasn't the end for Beast Mode. With the Seahawks dealing with injuries to their running back corps, Lynch rejoined his former team late in the 2019 season. The veteran ended up playing in one regular season game and two postseason contests, and his three playoff touchdowns ultimately elevated him to fourth on the all-time list for postseason rushing touchdowns. Lynch seemingly learned from his previous retirements, as he kept the door opened for a potential return in 2020. As recently as December, the 34-year-old hinted that he'd still be willing to return to the league. However, he ended up sitting out the 2020 season.
We'll probably never know the terms of the extension that was reported six years ago today, so it's uncertain if either the Seahawks or Lynch ended up winning the negotiations. However, one thing is definitely certain: when news broke of an extension offer on this day six years ago, few would have guessed how the rest of Lynch's career would unfold.
Follow @PFRumors