Teams have been quick to add to their quarterback rooms this week. After the Patriots re-signed Cam Newton, the likes of Jameis Winston, Tyrod Taylor, Jacoby Brissett, Andy Dalton, Ryan Fitzpatrick and Mitchell Trubisky are off the board.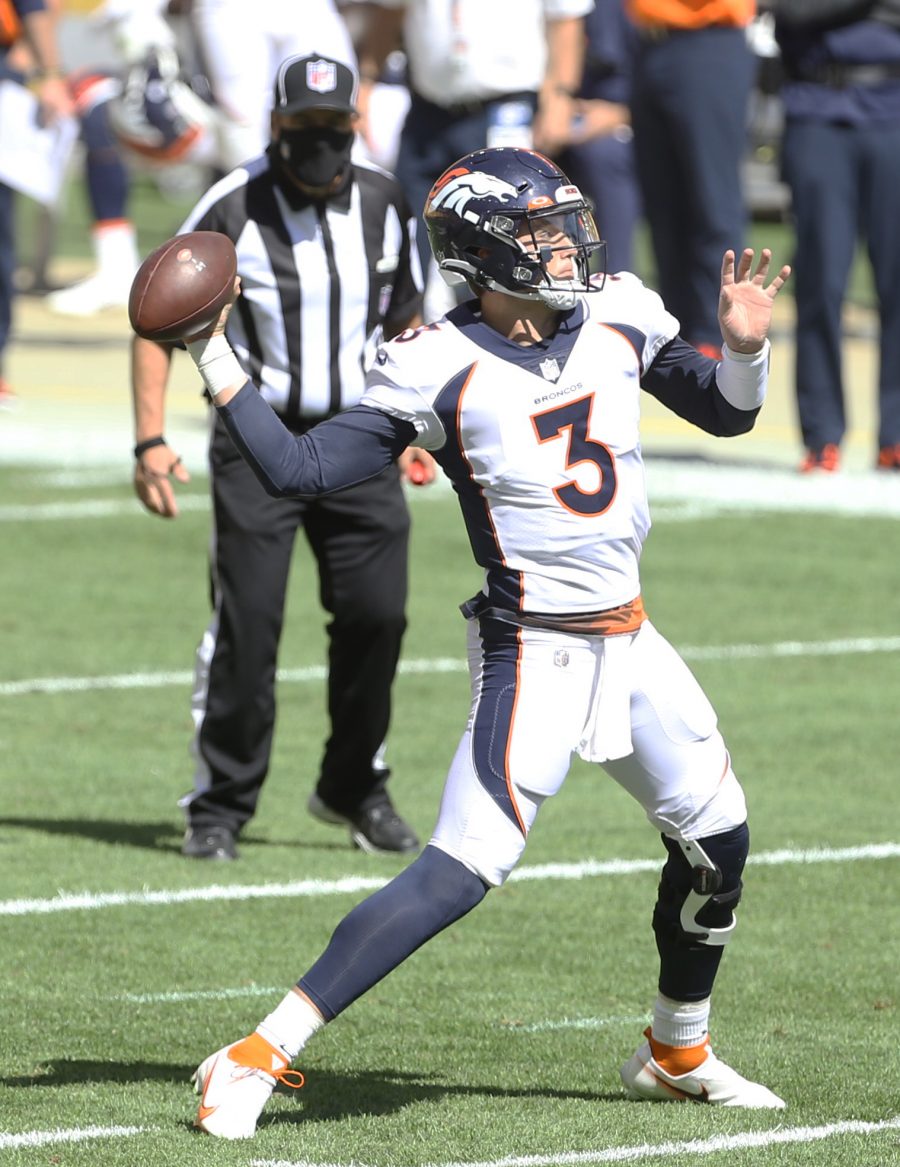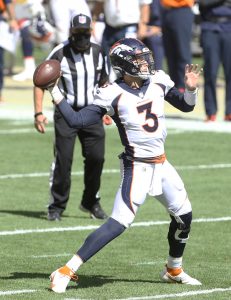 The Broncos have long been connected to adding a veteran quarterback to compete with Drew Lock, but they have stood down thus far this week. However, GM George Paton confirmed the team's plan remains to bring in a veteran this offseason.
"We like Drew Lock. We have a plan in place. There's free agency, there's a draft, there's trades. There's a lot of ways to acquire a QB," Paton said, via 9News' Mike Klis (on Twitter). "Fortunately, we have a QB here. We do want to bring in competition; we're not going to force it."
Some notable veterans who would make sense as Lock competition include Sam Darnold, Nick Foles and Gardner Minshew. While Jimmy Garoppolo has also been linked to trades, there would not be a Garoppolo-Lock competition were the Broncos to acquire the 49ers starter. The Jaguars have received calls on Minshew, and given how other teams have filled their QB needs, it would not be surprising if the Broncos were one of the teams to inquire. It would be interesting to see the Broncos bring in a sixth-round QB from the draft in which they used a second-round pick on Lock. A Darnold move would likely cost Denver a Day 2 pick, potentially requiring a package including a second-round choice and change.
As far as free agents go, some notable names remain. But most of the top UFAs are gone, as should be expected. The Lions shopped Chase Daniel before releasing him; he joins A.J. McCarron, Colt McCoy, Blaine Gabbert and Brian Hoyer as veteran UFAs. Though, each has been a backup for several seasons running. It is also not certain if a team will give Alex Smith the chance to continue his career.
Paton said the Broncos will consider a quarterback at No. 9 overall. The Broncos should be in position to land one of the draft's top five passer prospects at No. 9, but it is possible four QBs go earlier. That scenario's potential would put Paton to a decision. The Broncos have used first-round picks on QBs — Paxton Lynch, Tim Tebow and Jay Cutler this century — but have never taken one in the top 10.
Photo courtesy of USA Today Sports Images.
Follow @PFRumors