The Bills are back on the field in Orchard Park for voluntary workouts and head coach Sean McDermott says things are about "60% normal" in Orchard Park. With that said, McDermott is still hoping to see more of his players get vaccinated in a timely fashion.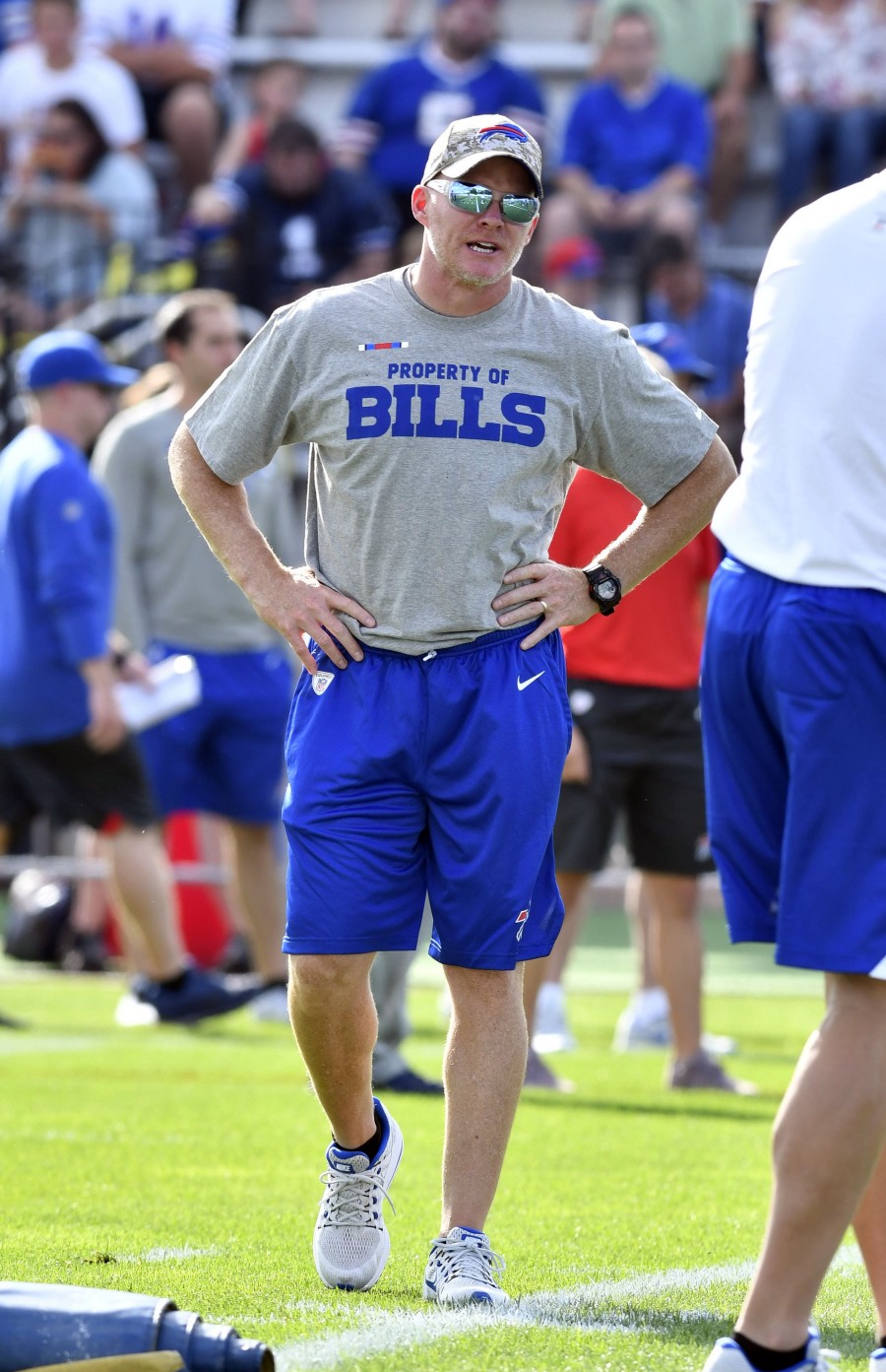 "I'm concerned about it, being very up front," McDermott said (via the Democrat and Chronicle). "It's something we've talked about and I don't think the right word is trying to convince (people to get the shot); I think the right word is to educate and build awareness and then let people decide. It's kind of two-pronged, if you will, with health and safety and then what you've got to do to do your job. I think those are the two prongs of the fork right now that must be considered and considered seriously."
Recently, quarterback Josh Allen indicated that he was still gathering information with regards to the vaccine and weighing his options. Meanwhile, McDermott has to tread lightly on the subject after his GM caused a recent stir.
"Yeah, I would [cut players who refuse the vaccine], because [getting vaccinated] would be an advantage," Brandon Beane said earlier this month. "I think there's going to be some incentives if you have X -percent of your players and staff vaccinated. You can live normal…let's just call it, back to the old days. If you don't, it's going to look more like last year…I hope that, if those are the rules, we'll be able to get enough people vaccinated and not have to deal with all the headaches from a year ago."
Soon after, the NFL reached out to Beane to let him know that players cannot be released solely for declining the vaccine. NFLPA chief DeMaurice Smith also bashed the Bills GM for his remarks. So, while the NFL is incentivizing players with relaxed protocols, the choice ultimately lies with the players.
Follow @PFRumors