The Eagles did not select a tight end in last week's draft, and even though they gave TE Zach Ertz permission to seek a trade in March, no one has been willing to meet their asking price as of yet. So Ertz and Dallas Goedert remain atop Philadelphia's tight end depth chart.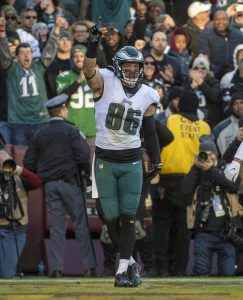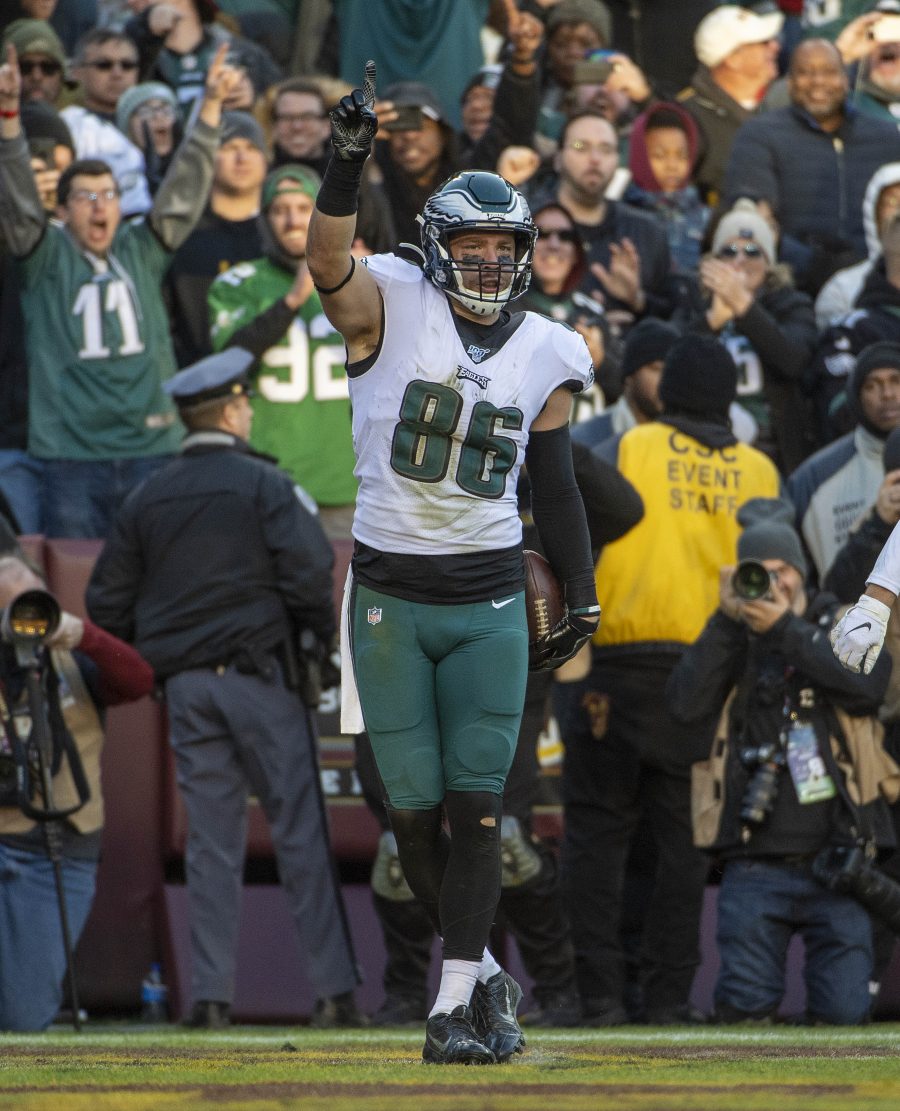 Does that mean that Ertz will play out the last season of his current contract with the team that made him a second-round pick in 2013? Not necessarily, but as Josh Alper of Pro Football Talk suggests, it looks like a much stronger possibility than it did two months ago.
In speaking about the situation during a press conference last weekend, GM Howie Roseman called Ertz a "guy still in his prime." He added, "we think Zach's a good player, a good person and he's under contract."
Although Ertz, 30, is coming off his worst season in the NFL — a season in which he missed five games due to an ankle injury — he earned Pro Bowl nods in each of the previous three years. At his best, he is one of the top tight ends in the game, and his $8.5MM salary for 2021 is not prohibitive for a player of his talents. Given that, and given that the Eagles were seeking just a third- or fourth-round pick in a trade, it's a little surprising that Roseman hasn't been able to find any takers.
Perhaps that will change as teams reevaluate their rosters after the draft, or perhaps Roseman will hang onto Ertz. After all, the team is set to start second-year pro Jalen Hurts at quarterback — the alleged "open competition" notwithstanding — and it would make sense to surround him with as much skill position talent as possible.
Roseman's comments, though, hardly preclude a trade. If a deal comes together after June 1, the Eagles will save about $4MM of cap space when factoring in the dead money they would also absorb. They would also carry $1.74MM in dead money in each of the 2022 and 2023 seasons, which are void years tacked onto the end of Ertz's deal.
Photo courtesy of USA Today Sports Images.
Follow @PFRumors