New Eagles head coach Nick Sirianni says that he will not automatically anoint Jalen Hurts as the team's starting quarterback. Instead, as James Palmer of the NFL Network tweets, Sirianni plans to hold an open competition for the starting job.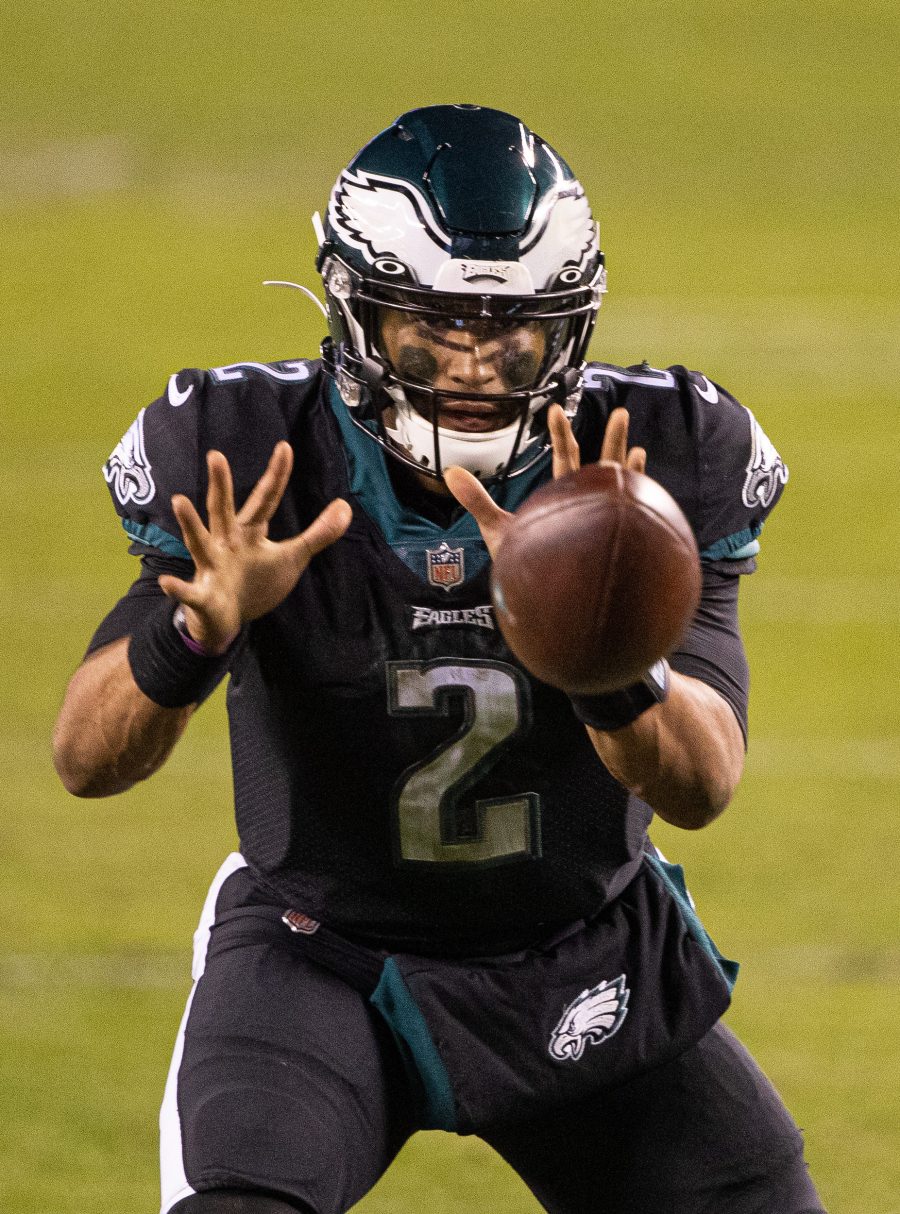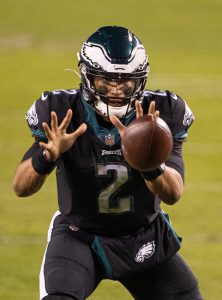 At present, the only other QB on the roster is veteran Joe Flacco, whom Philadelphia signed to a one-year, $3.5MM deal last month. Flacco has enjoyed plenty of success in his lengthy career, highlighted by a Super Bowl MVP award, but he has dealt with injuries in recent seasons and has not been a full-time starter since the first half of the 2018 campaign. Hurts, meanwhile, is entering his second season in the league, and while there are still questions about his long-term viability, his brief audition in 2020 had its share of promising moments.
Barring a complete disaster, Sirianni's job won't be on the line in 2021, so he shouldn't feel any pressure to lean on the more experienced hand over a high-upside talent like Hurts. And considering owner Jeffrey Lurie's recent comments that he wants his club to build around the second-year pro, it would be very surprising to see anyone other than Hurts under center on Week 1. Perhaps the rookie HC is simply honing his coach-speak skills.
Of course, Sirianni's alleged plans for a QB competition immediately spurred speculation that the team could take a quarterback with its first-round choice in next week's draft. But if the Eagles were going to do that, they probably wouldn't have traded down from the No. 6 overall pick to No. 12. By the time they are on the clock with the No. 12 selection, all five top QB prospects could be gone.
A recent report suggested that Philadelphia could be eyeing a move back into the top-10, but that same report indicated that the team is also interested in another trade down. Further, if the Eagles were to move back up the board, it might not be for a QB at all, but for a cornerback or wide receiver.
At this point, unless Hurts should suffer an injury or spectacularly underperform during training camp, he still looks like the odds-on favorite to be the Eagles' starting QB, Sirianni's "open competition" remarks notwithstanding.
Photo courtesy of USA Today Sports Images.
Follow @PFRumors