Apr. 22: Brown is not out of the woods quite yet with respect to potential NFL discipline. As Stroud tweets, the league is still reviewing the matter for a potential violation of the personal conduct policy. Speculatively, that could mean that Brown will have to wait a little longer to re-sign with the Bucs or agree to terms with any other club.
As Greg Auman of The Athletic observes, GM Jason Licht was fairly non-committal after the news of the settlement. "We've had discussions throughout the offseason … we've put an emphasis on bringing back players from last year … [Brown] would be no different," Licht said. "[The settlement is] not necessarily the deciding factor on whether we're going to continue to talk" (Twitter links).
Apr. 21: The civil suit that Britney Taylor filed against Antonio Brown over a year ago has been settled, according to one of Brown's representatives (via NFL.com's Ian Rapoport, on Twitter).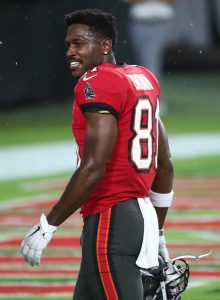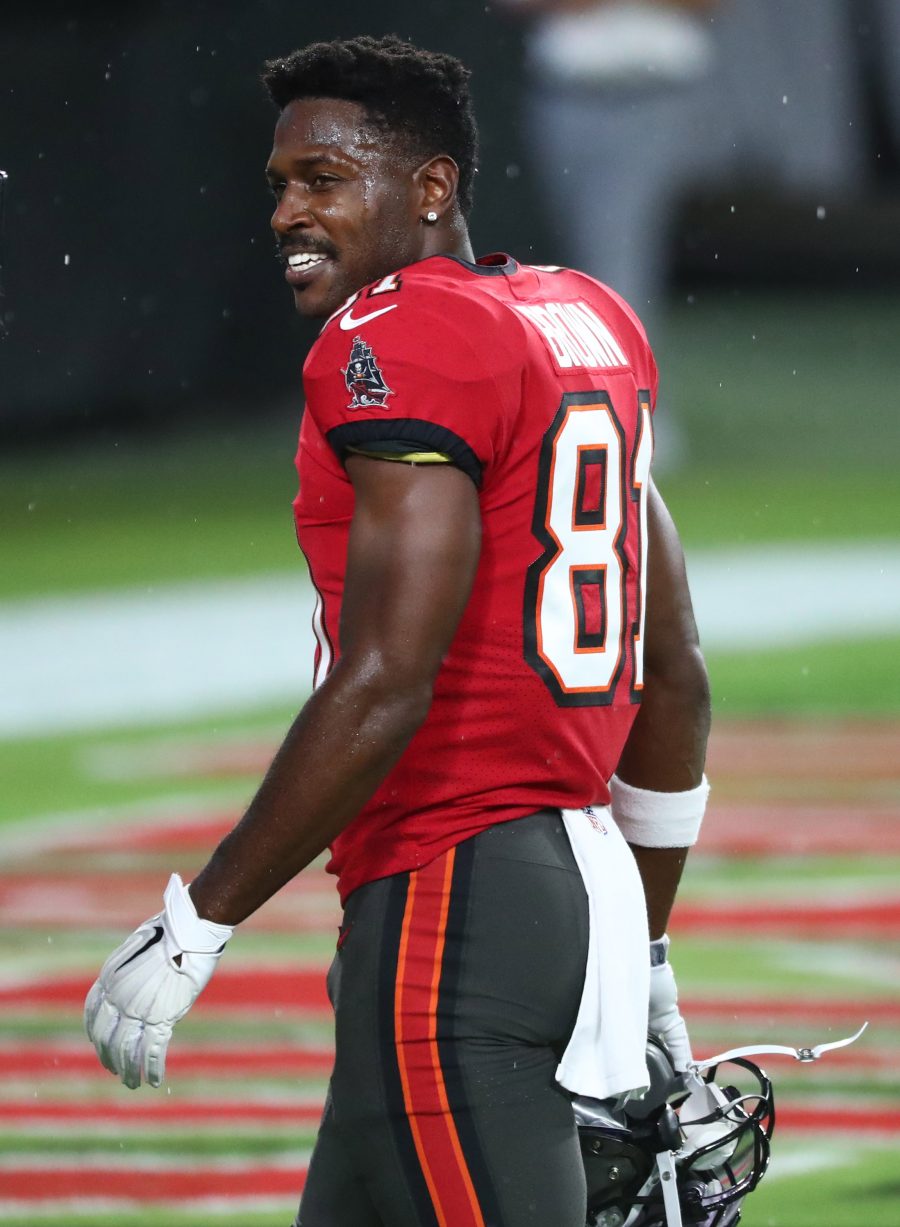 A former Brown trainer, Taylor accused him of multiple instances of sexual assault. This matter was folded into the NFL's investigation of the veteran wide receiver. Brown's 2020 suspension did not cover Taylor's accusation, and the threat of an additional ban loomed because of it.
This suit, which the COVID-19 pandemic delayed, was supposed to go to trial in December 2021. However, the 32-year-old receiver appears in the clear on this front now.
This matter surfaced after Brown signed with the Patriots in 2019. Brown denied the allegations, but both he and Taylor separately met with the NFL in September 2019. After another sexual misconduct allegation emerged, Brown's sending of threatening text messages to that accuser ended up leading him out of New England.
However, the Buccaneers signed him midway through the 2020 season. He ended up making key contributions to the team's second Super Bowl championship. The Bucs have made a host of re-signings this offseason, doing plenty to keep their championship core together. Brown remains on the team's radar, and the Tampa Bay Times' Rick Stroud expects Wednesday's resolution to pave the way for another Brown deal with the Bucs in the near future (Twitter link).
Photo courtesy of USA Today Sports Images.
Follow @PFRumors