The latest run of Deshaun Watson-to-Miami rumors has prompted Brian Flores to once again throw his support behind incumbent Tua Tagovailoa. Friday, the third-year Dolphins coach offered the latest such endorsement.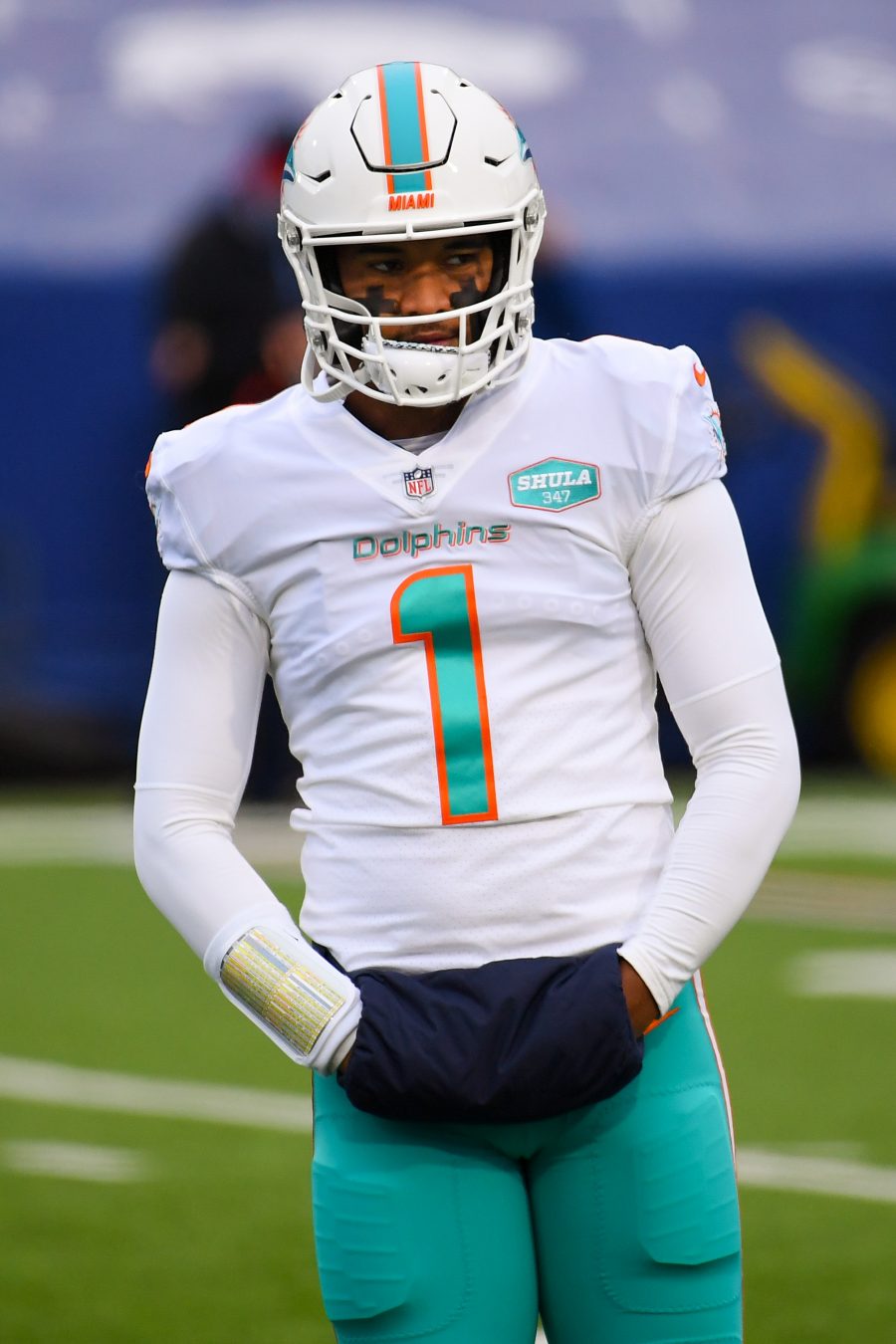 "Tua is our quarterback. I'm happy with our quarterback," Flores said, adding that the second-year passer still has a chance to become a great NFL QB (via ESPN's Marcel Louis-Jacques, on Twitter). "I don't really get into rumors. We're happy with our quarterback situation, and I'll leave it at that."
Linked to the Dolphins before the civil and criminal matters encircled him this offseason, Watson is believed to be on board with a trade to Miami — should one materialize. And the three-time Pro Bowler once again became a Dolphins talking point after a preseason report of Stephen Ross being willing to roll the dice on the embattled Texans passer surfaced. This week, word emerged the Texans and Dolphins are once again discussing a deal. Naturally, Tagovailoa's status has come up again.
Coming into the NFL after a severe hip injury, Tagovailoa suffered broken ribs early this season but returned last week. The second-year southpaw missed the minimum three games while on IR and threw for 329 yards while completing 70% of his passes in Miami's loss to Jacksonville in London. But the Watson rumors continue to overshadow his career. Some in the Dolphins organization are expressing doubt about Tagovailoa, leading to stronger connections to Watson.
Of course, the decision to trade for Watson would be above Flores' paygrade. Ross would ultimately give the green light in this case, and while such a move would be somewhat controversial and obviously risky given Watson's status, the Dolphins would upgrade considerably at quarterback. This would result in the team bailing on Tagovailoa quickly, however, and giving up considerable draft capital to do so.
A trade would also prove interesting for the Dolphins, given their 1-5 record. But a Watson deal would be a play for the Dolphins' future, which is suddenly looking cloudy after the team's 10-6 showing in 2020. Unless Watson is dealt to another team, rumors about Tua's status will continue until the Nov. 2 trade deadline.
Photo courtesy of USA Today Sports Images.
Follow @PFRumors